With all eyes on Apple, FAANGs, NASDAQ and China there is not much noise about European indices despite the ugly price action yesterday. Yesterday was a red day for European equities with most markets down rather dramatically.
On July 27th we wrote:
"Euro Stoxx 50 is still a mean-reverting index and you can see the 3500 level as the mean level that the index oscillates around."
"…volatility is starting to offer cheap hedging and cheap options plays…"
The Euro Stoxx 50 reversed aggressively yesterday and fell below the 200-day average as it turned on the bigger downtrend line. The trend is still negatively sloping although it is not a sharp downtrend. Bounces like the one we have seen in July will be reversed with these "sudden" moves lower where 2-3 weeks grinding higher is taken out in a few sessions.
3400 is the bigger support lower while the negative trend line remains the resistance. We expect this mean-reverting index to continue the relatively boring pattern of a larger consolidation.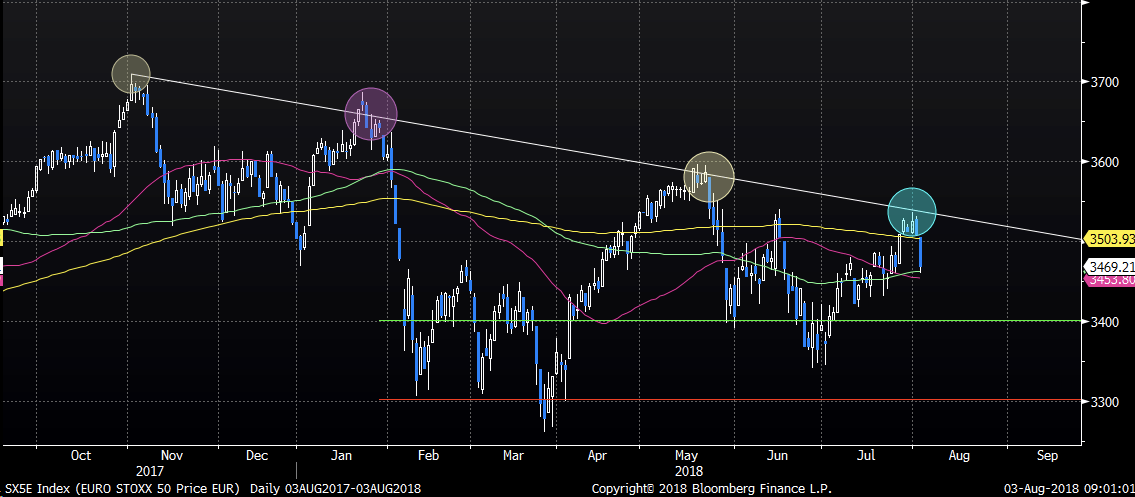 The DAX looks similar to the Euro Stoxx 50; downward negative trend with mean reverting features. Note the index fell below the 200 day average yesterday and is now at the 12 500 mean reversion level again.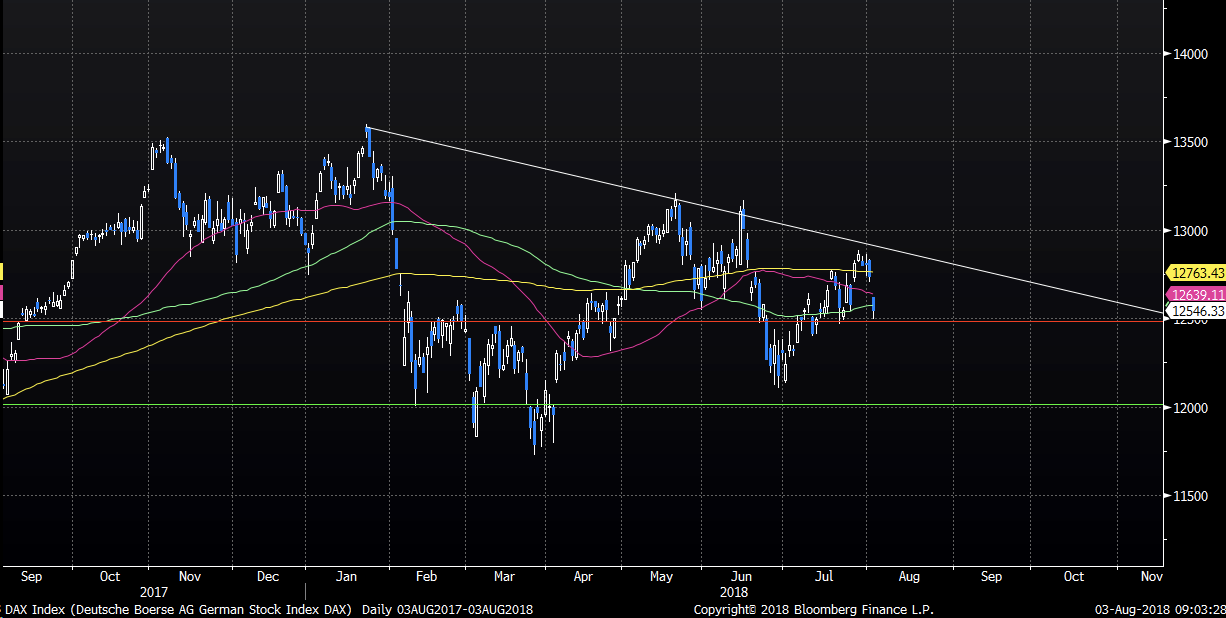 V2X popped higher.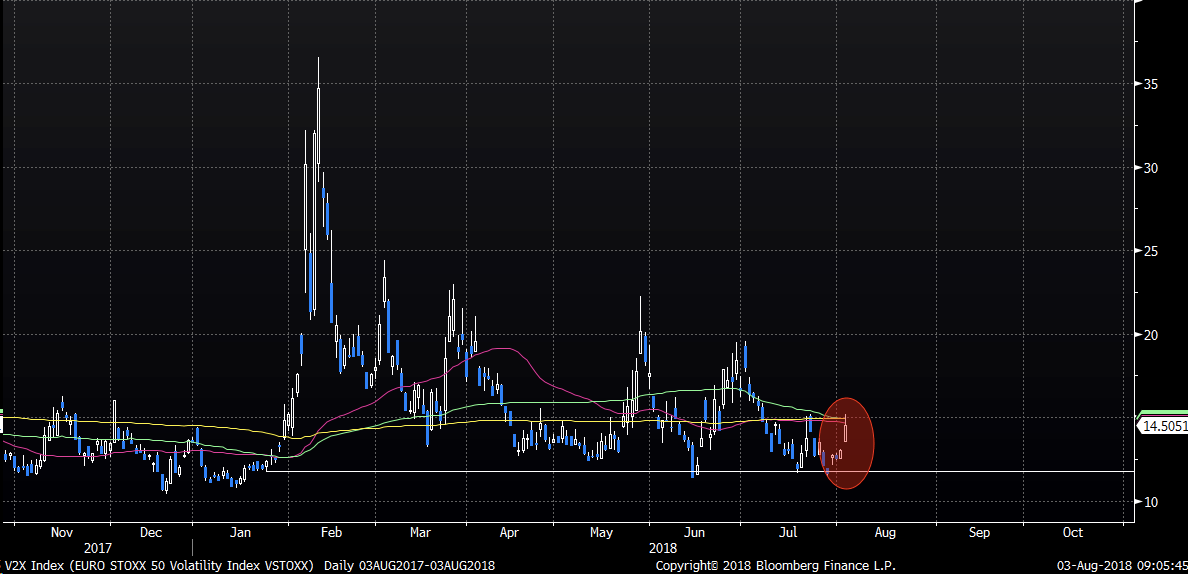 Note the V2X vs VIX ratio trades at levels last seen in early July.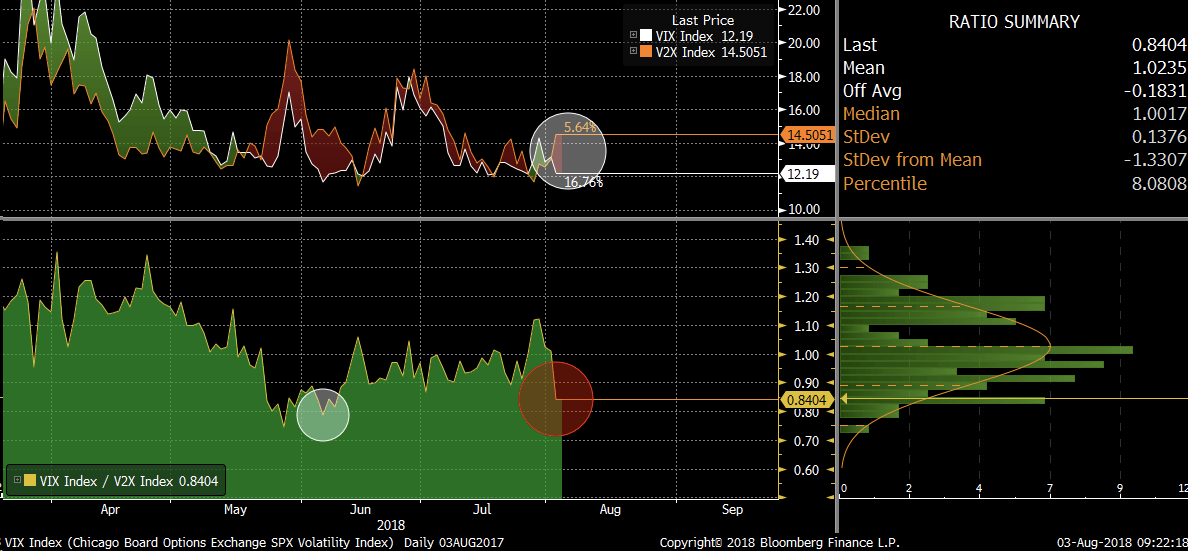 Source: charts by Bloomberg