Bitcoin is quietly breaking up further and is currently trading right at the 50-day average. The Crypto is up almost 30% from recent lows.
On July 9th we wrote:
Bitcoin has been showing a few signs of life over the past weeks.
The Crypto has since then been trading strong and continues to show healthy price action. Last time we traded at the 50-day average was in early March when Bitcoin traded heavily to the downside.
For a sustainable move higher we need the Crypto to start trading above the 8k level.
Note that the negative trend (red line) is broken.
First real resistance is around the 9k level.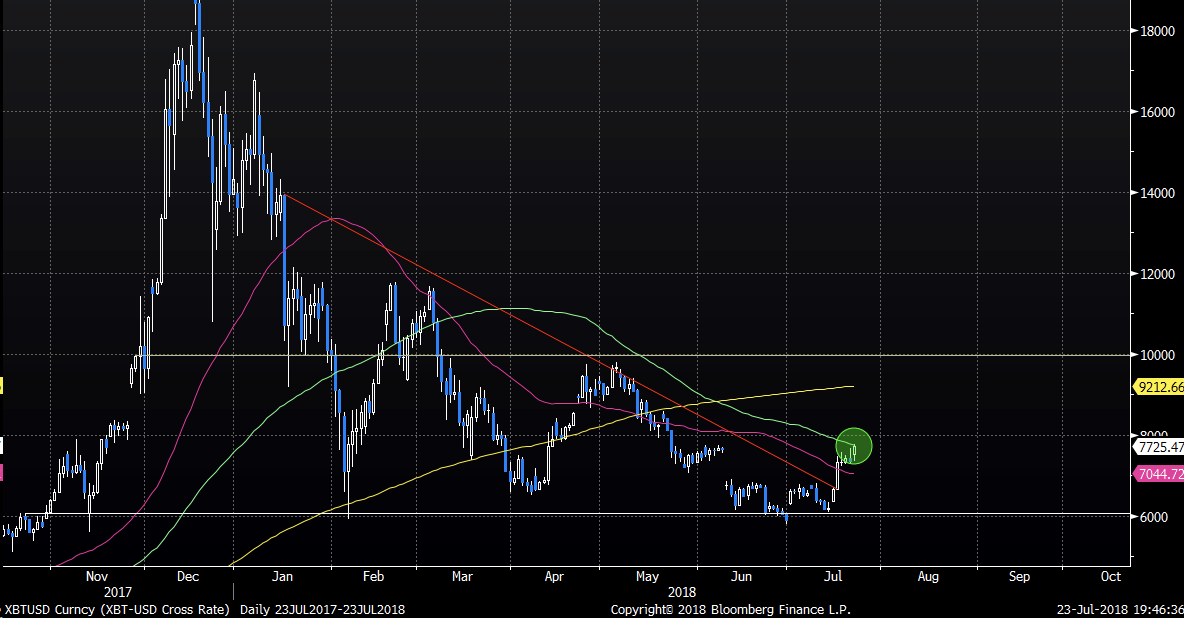 Source: chart by Bloomberg