With all eyes on Fed today, we got rather muted reactions across assets. Small down, then small up was the reaction in equities.
Gold, on the other hand sold off and remained lower, although the moves are not huge.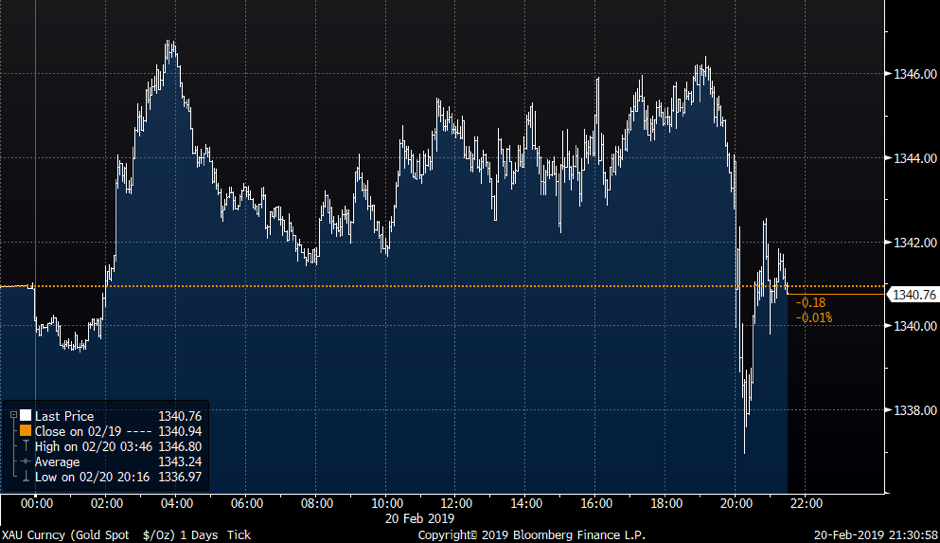 As we wrote yesterday, gold is getting ahead of itself and the relatively firm price action post the Fed minutes, could be the "signal" we have been waiting for. We are not uber bearish gold, but given the speed of this last gold move higher, it sure looks gold needs to take a breather. On a multiyear chart, gold is approaching major resistance levels.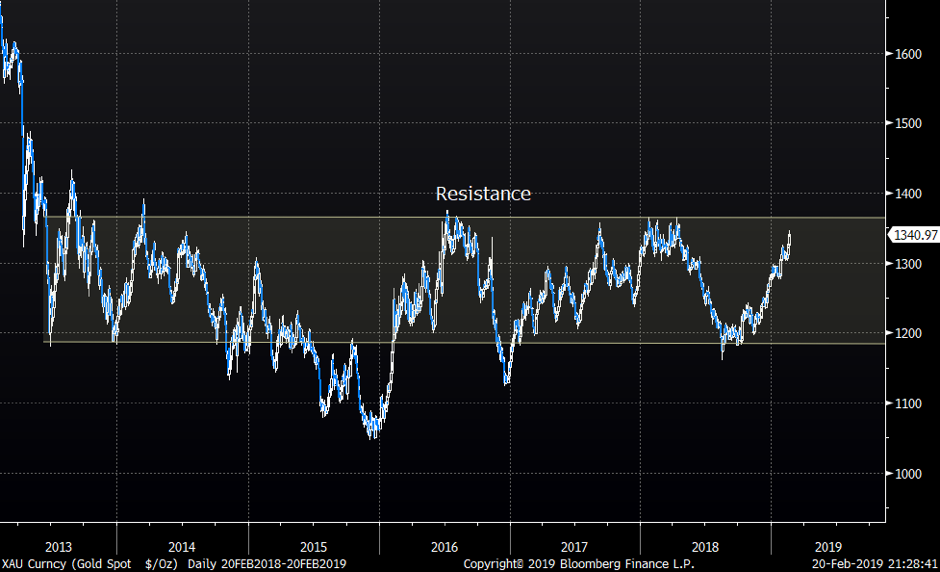 The move higher in GDX US has been even more extreme, but we saw a big intra day reversal so far as GDX US hit resistance levels.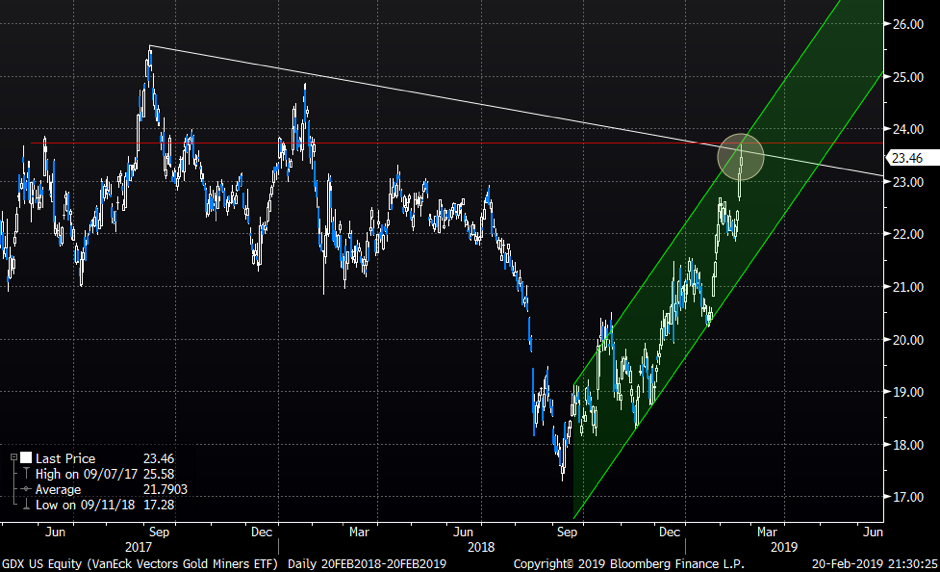 As we outlined yesterday, you don't buy gold for the fear factor (volatility has imploded) and it seems you shouldn't buy it for inflation neither. The question is then, why do you buy gold, especially for the short term?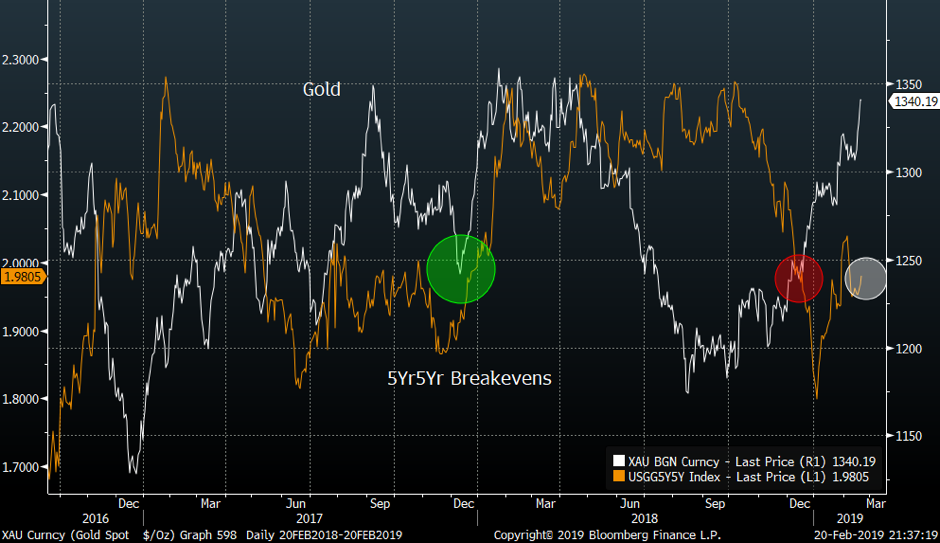 Source, charts by Bloomberg