We have seen dynamic markets over past weeks. Volatility went from dormant to exploding and has over past days once again reverted lower. Headline news risk is rather high, as investors are thrown between hope and fear on a daily basis as tweets and news on the trade war situation change by the hour.
We will be back with a longer piece on volatility, but the below chart of VIX shows clearly that the VIX has been building higher "natural floor" levels for years.
What was considered a floor at 10 in 2017 has shifted higher and we are now used to seeing the VIX at 15 as relatively low levels.
Given the recent sharp move lower in the VIX over past days, is starting to look a bit on the cheap side as the rhetoric on the trade war situation continues.
The new VIX floor is not as low as it used to be…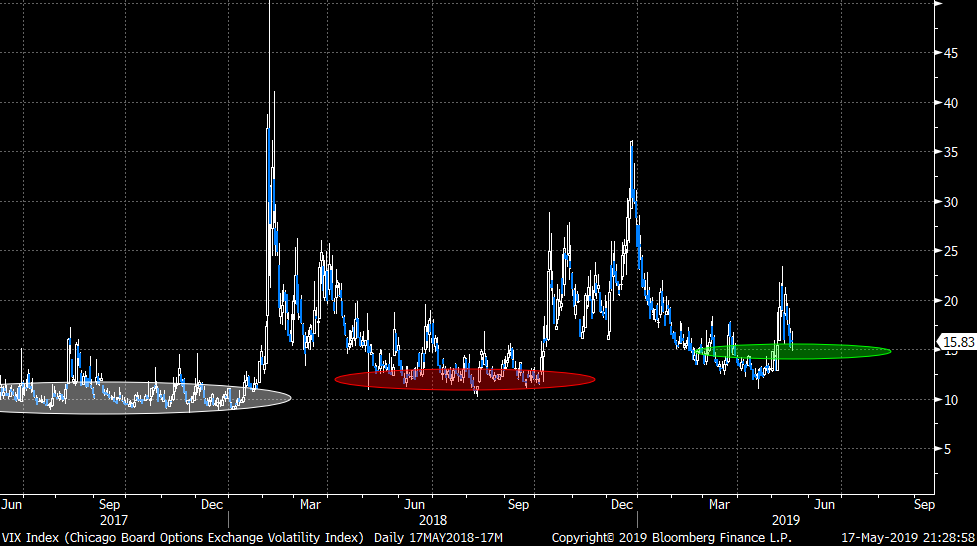 Source, chart by Bloomberg