We are seeing most major indices putting in reversal candles today, all taking place at or close to big resistance levels.
Spuz is reversing right on the huge 2900 level.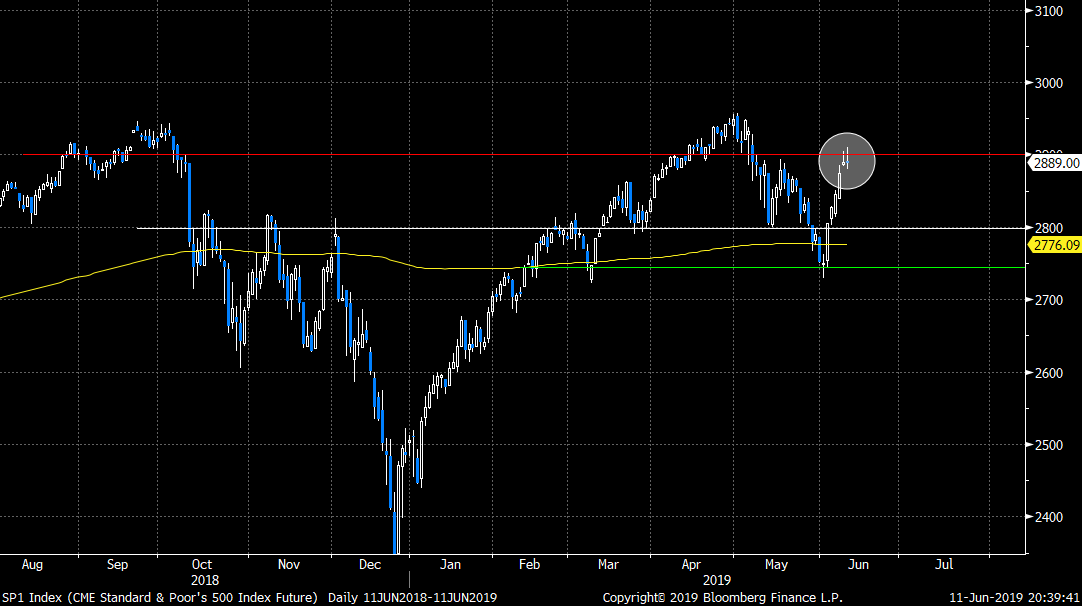 NASADQ futures reversing right on the 50 day average.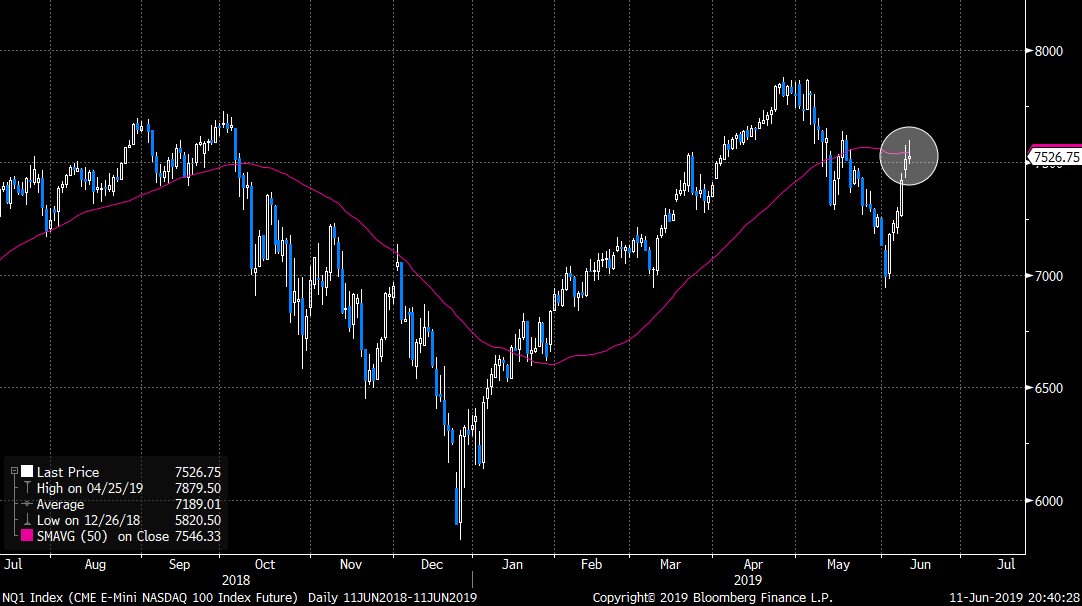 DAX futures putting in a reversal candle as well right on the negative trend from May highs. Note the falling tops.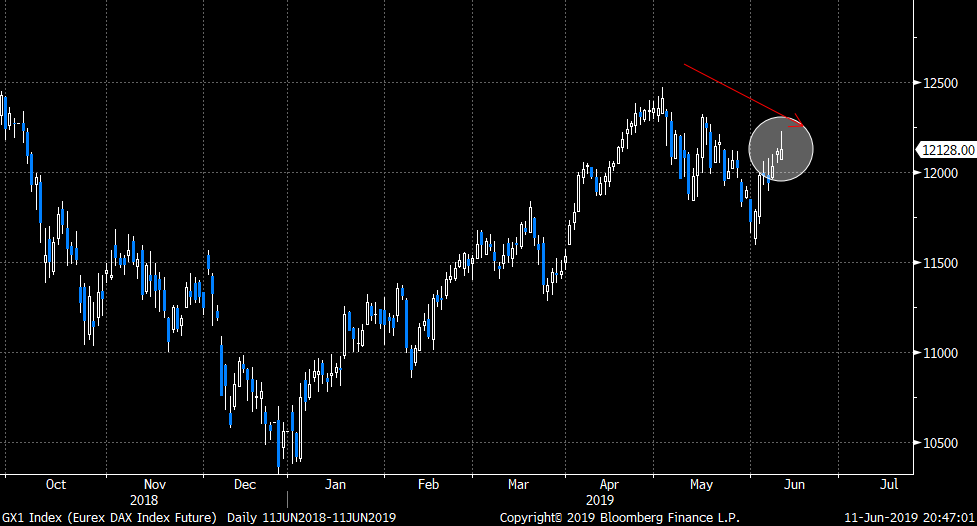 All the above is happening while VIX is holding very well. Despite the rather big bounce over past sessions, the VIX has held up relatively well. It seems not everybody is that impressed with this last bounce. Our stance remains the same, the bounce played out well, and we are in a wait and see mode here. Should we get a confirmation of the candles today, a quick shorting opportunity will arise. We would play it via outright shorts, or possibly put spreads.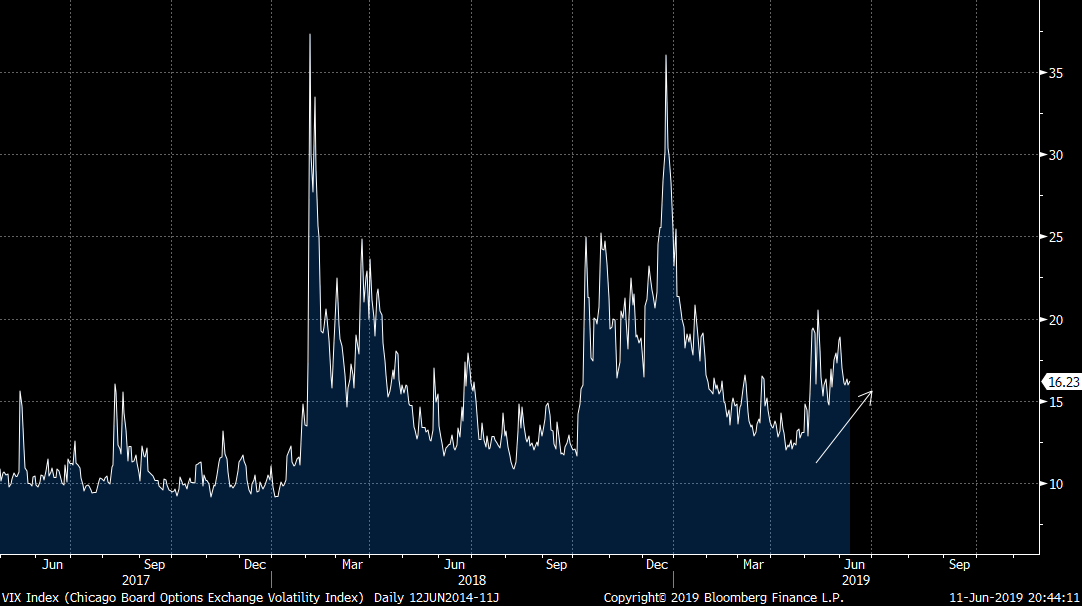 Source, charts by Bloomberg