Earlier this morning in our post "Diverging Volatilities…", when Europe was open, the US traders sleeping well and futures were looking green and good, we suggested the equity markets, most notably US markets had decoupled from global risk (off) sentiment. We wrote:
All major spikes in FX vol have been accompanied with rising VIX levels.
SPX realized volatility at the moment isn't justifying higher VIX levels, but should things heat up, the premium paid for optionality could prove to be cheap at current levels.
Markets have turned rather red compared to earlier this morning and we are seeing even the resilient US markets give in. NASDAQ is not trading well and several of the big sentiment names are feeling the pain.
NASDAQ futures are trading down to the 50 day average. If this index closes below the trend line and the 50 day average, it surely will look like a double top. Why not a healthy 5% correction down to the 7k level for the short term?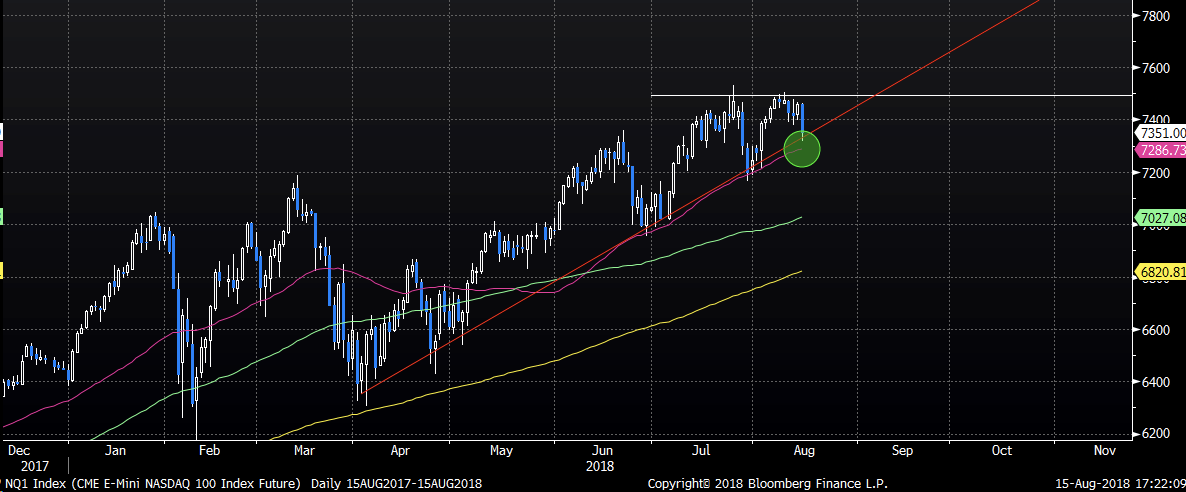 The SPX has some room lower before we hit the 50 day average, but note how the index turned right on those January highs. This is now an extremely important level and this could be a huge double top formation marking highs for this bull run.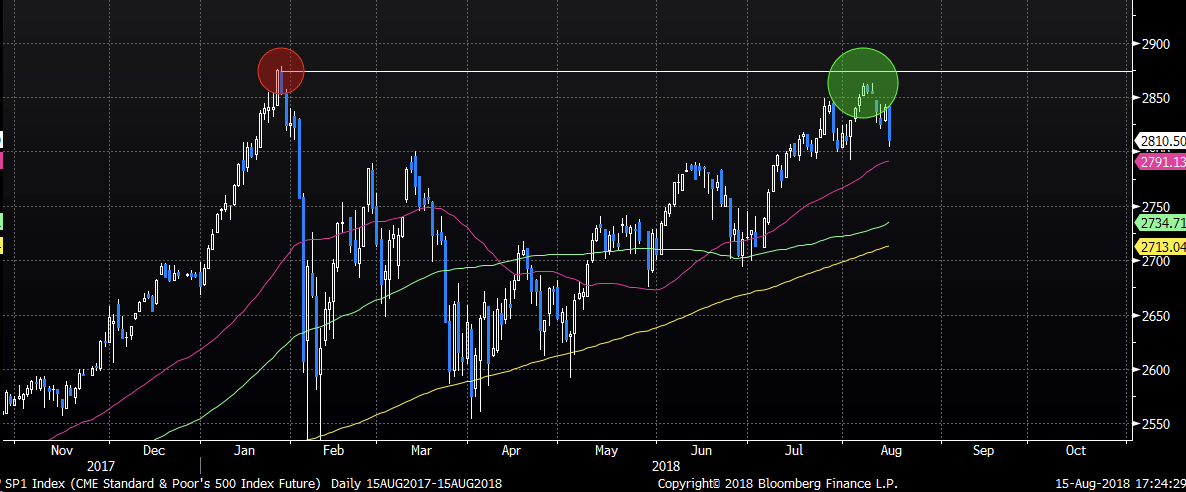 FAANGs are trading badly and one stock we outlined to look out for two weeks ago is getting smoked. Tencent is in free fall mode post overnight earnings. Ugly break down affecting the entire space.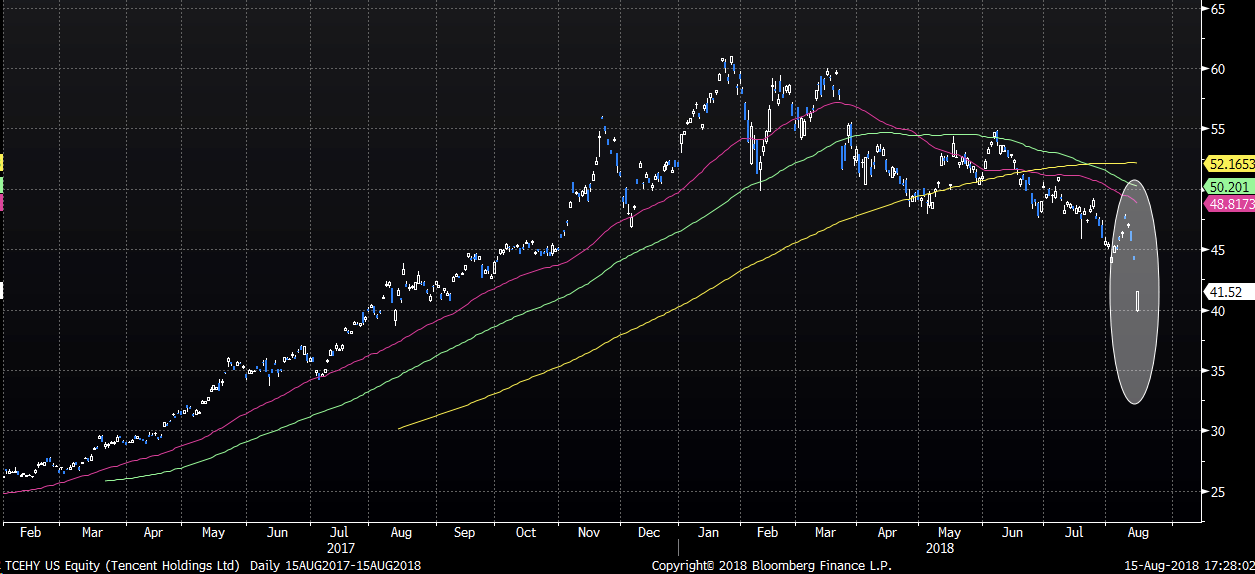 As per usual people start chasing protection when it is less cheap. VIX is spiking and is up 60% from the lows we saw a few days ago.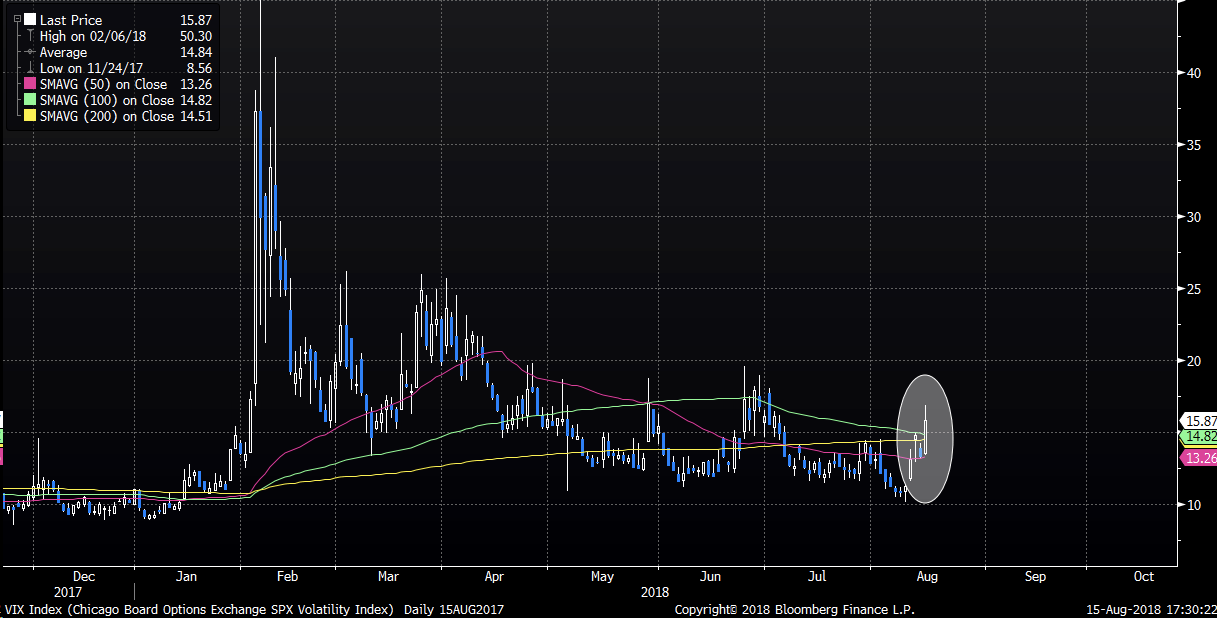 European VIX (V2X) spikes even more and is trading at levels last seen when China Trade War was focus. That topic has recently been spiced up with Turkey and several other bearish themes.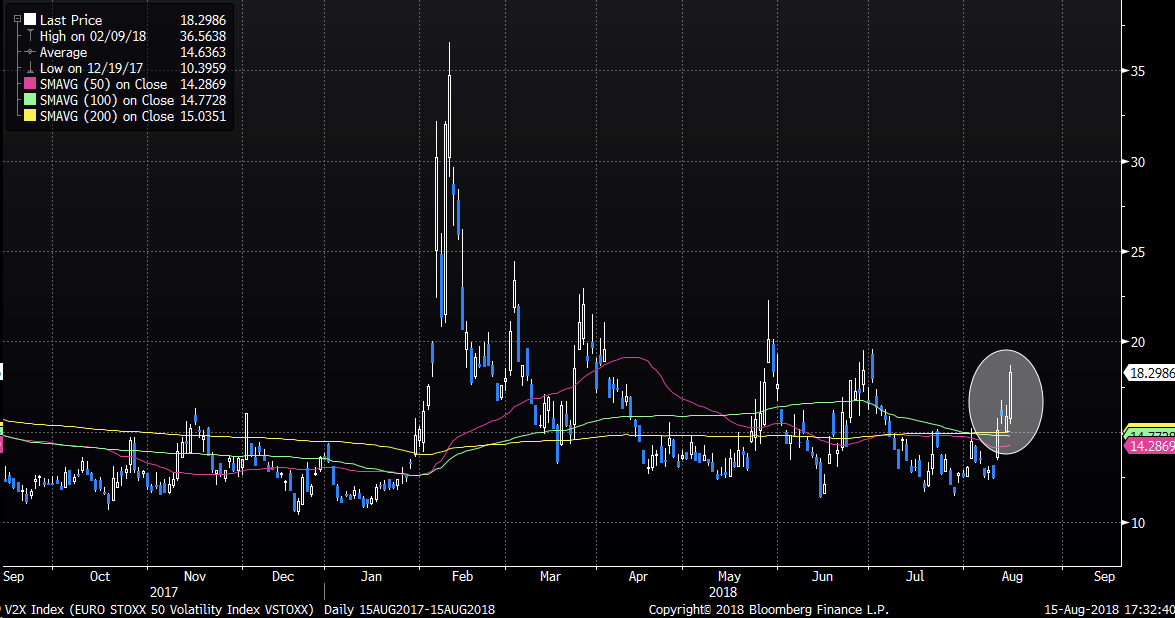 Chasing protection here seems late and expensive, but we will stay humble as there are several rather nasty breakdowns in important charts.
European Basic Resources index, SXPP, is putting in an ugly candle today. We wrote about Dr Copper earlier today and warned about it being one possible canary in the coalmine.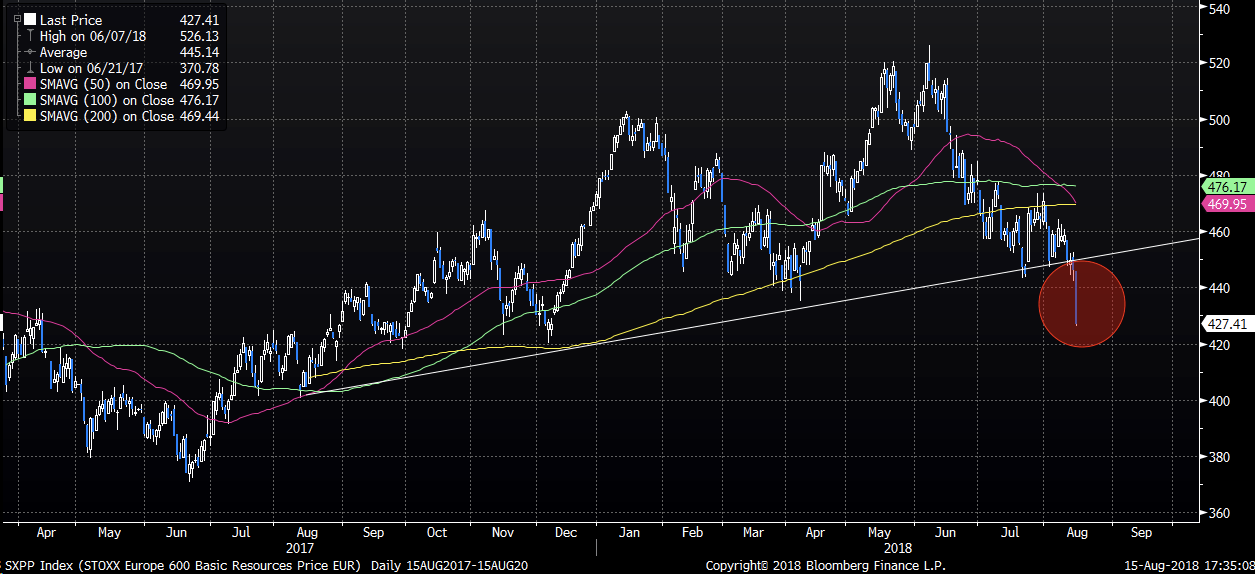 Another frequent stock on our radar is Tesla. We have no view on the recent tweets and whether or not Tesla is going private, but we outlined the huge range and suggested Tesla would continue to trade within that range on August 10th. Tesla has since then put in another perfect reversal and continues trading within the great range.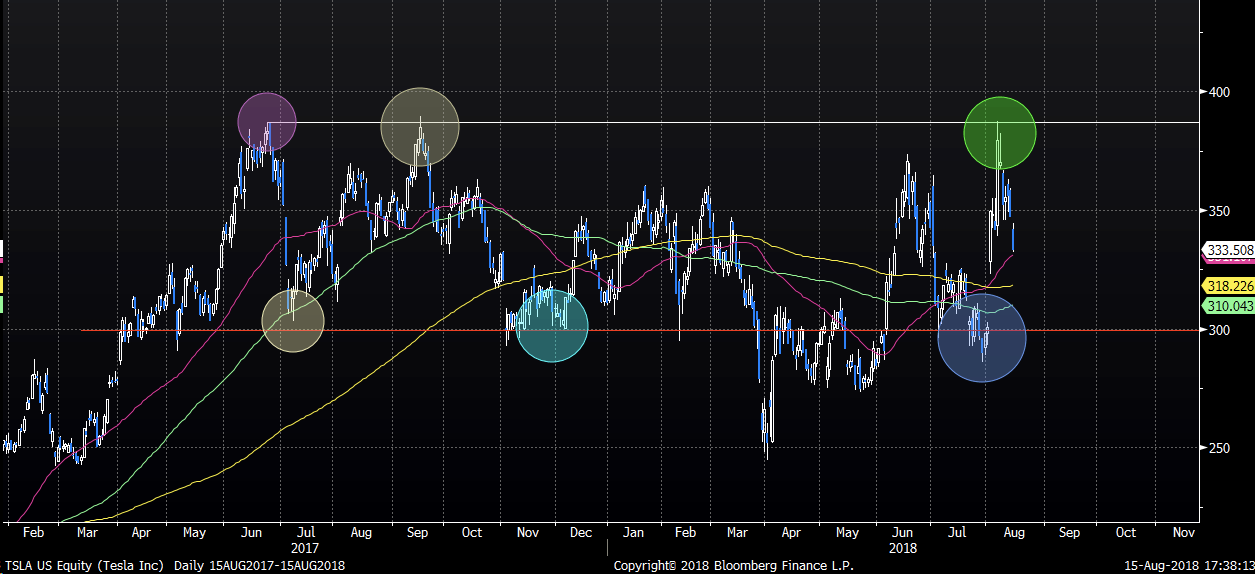 The last chart shows the offshore Yuan. One way traffic continues as we see the Yuan break away once again. 7 is the HUGE level to watch.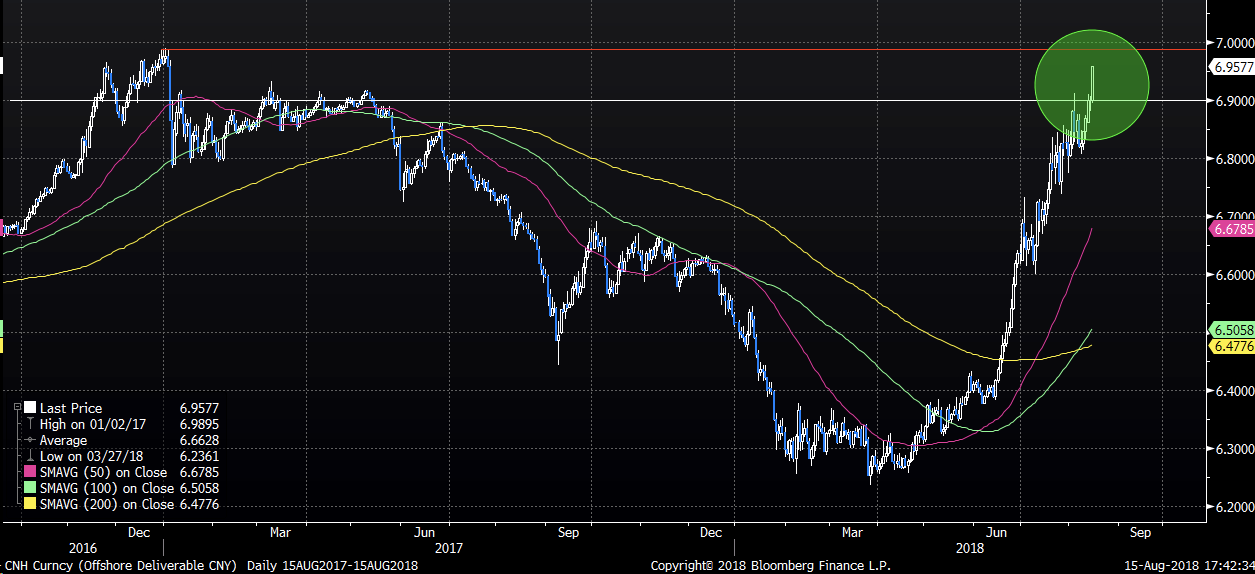 Source: charts by Bloomberg