Recent melt up in equities has been epic. Most markets are up massively since the Christmas lows. Having strong directional views can be dangerous here. It is easy to make the bearish call, but the upward momentum so far has been extremely strong, making most bears humble.
It is during these types of markets the psychology becomes very important as investors often are pushed into doing what they don't want to do. Irrespective if you are a long only or a "absolute returns" fund, the melt up has been probably rather annoying as most have not performed as well as the SPX. Annoying becomes frustrating, often leading to people "taking" illogical risks.
But the pros are saying buy here? Yes, listening to pros on CNBC or Bloomberg or any other media is basically an entertainment show. Just recently the CEO of Blackrock, the biggest of them all, Larry Fink, suggested market is about to melt up. Of course, nobody knows if this is about to happen, but the last big calls by Mr Fink have been all but great "all in long" calls.
Trump has been a much better "macro trader" than Fink, judging by the latest big market calls.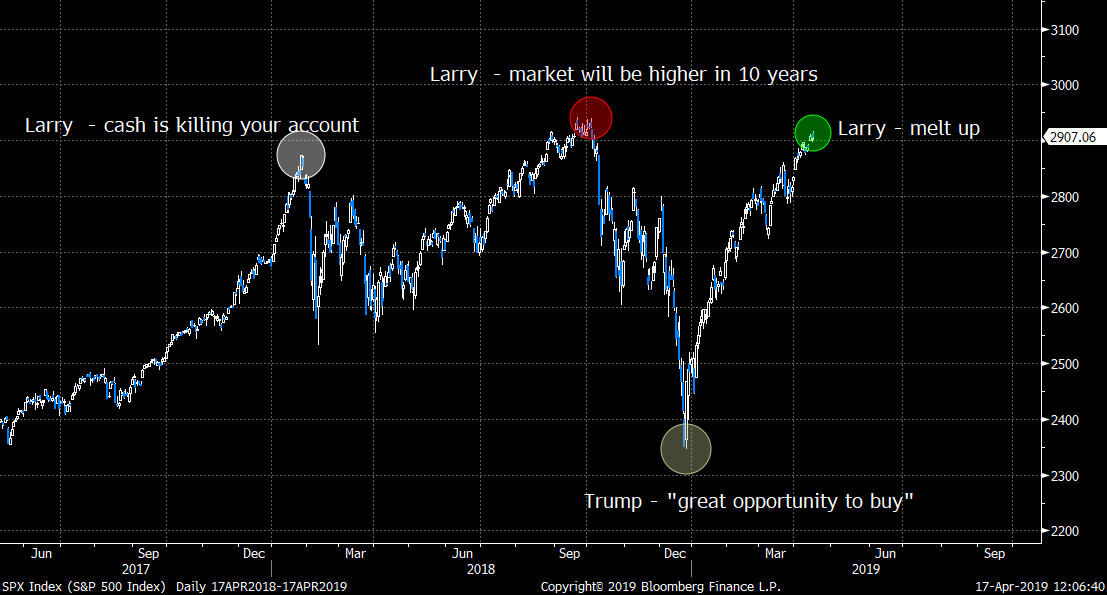 Interesting to note is the fact US presidents have been all great at calling big "inflection" points in the US equity markets. The below chart is self-explanatory. The question is do you believe in the "pro" or is a president much better at calling the big shots?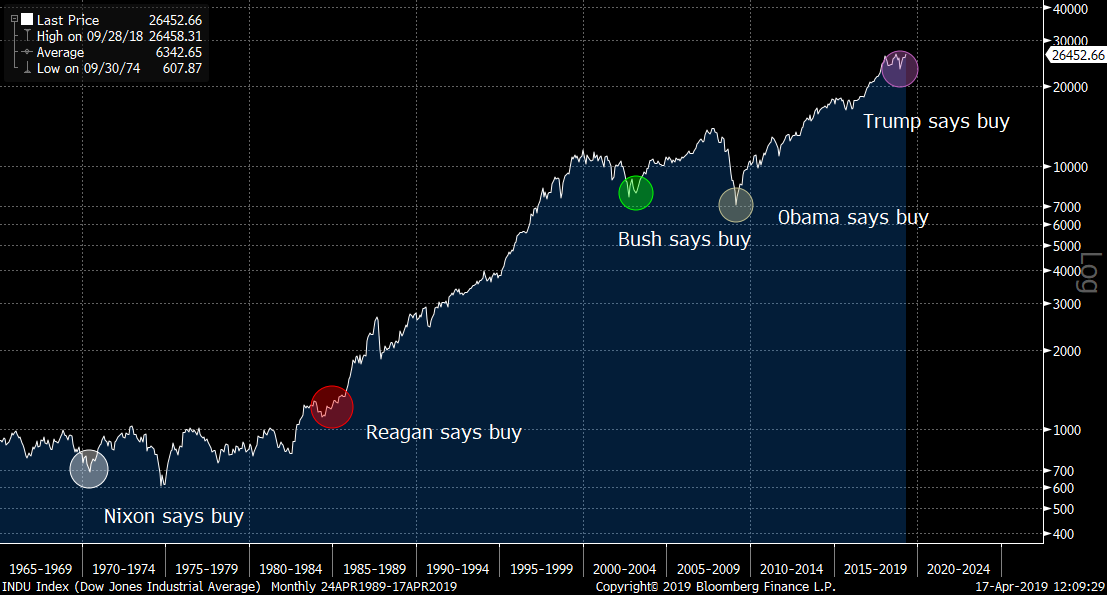 Source, charts by Bloomberg