If you like excitement and possible quick profits, look no further than the FX pair of GBP/JPY.
GBP/JPY is a pair widely traded by scalpers and FX day traders because of the wild and volatile price swings on a daily basis. Liquidity is great, offering efficient transactions and little slippage.
Let`s take a look at current market conditions:
GBP/JPY 5M chart.
There is an interesting divergence between the RSI and price momentum appearing in the chart.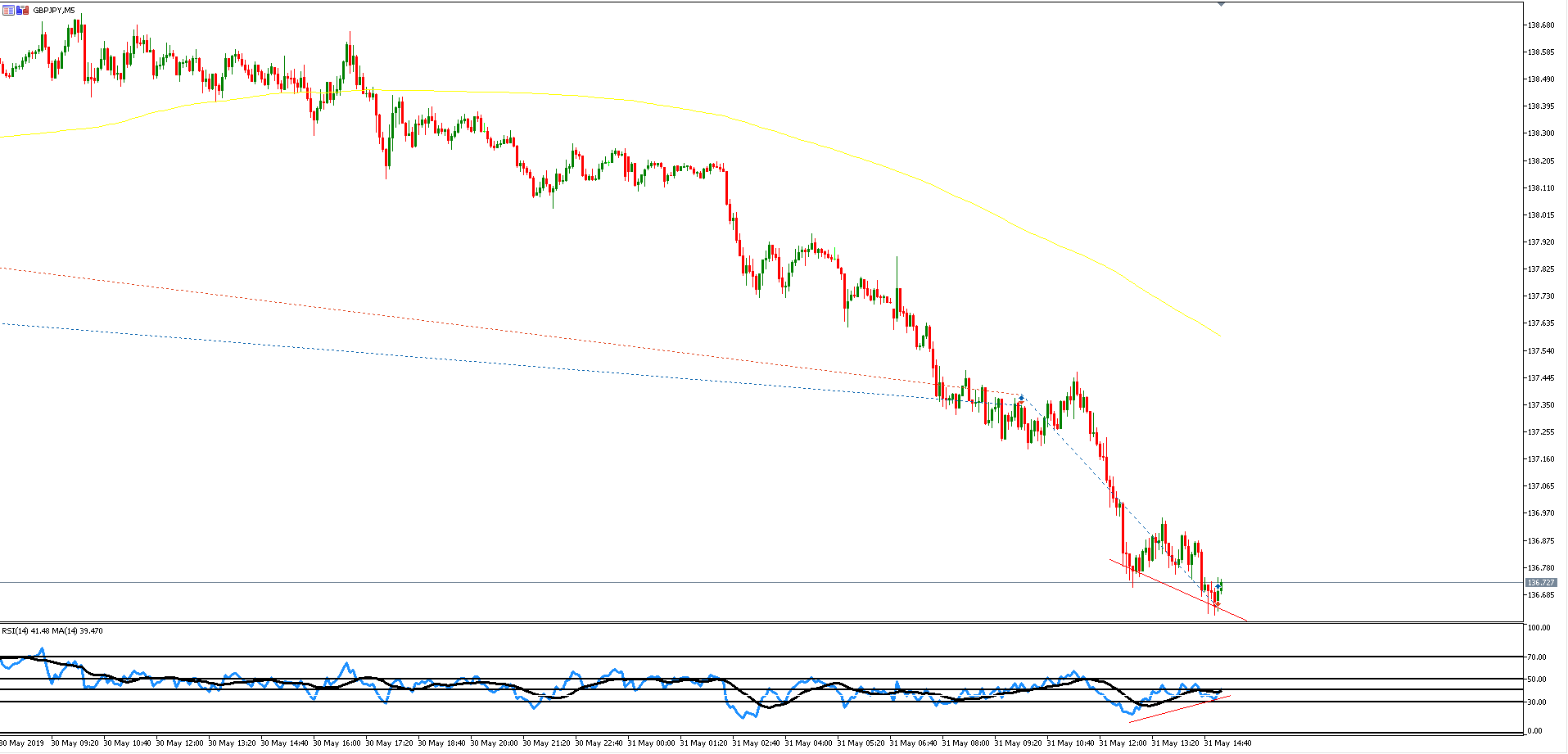 GBP/JPY 15M chart.
RSI in becoming relatively oversold at these levels.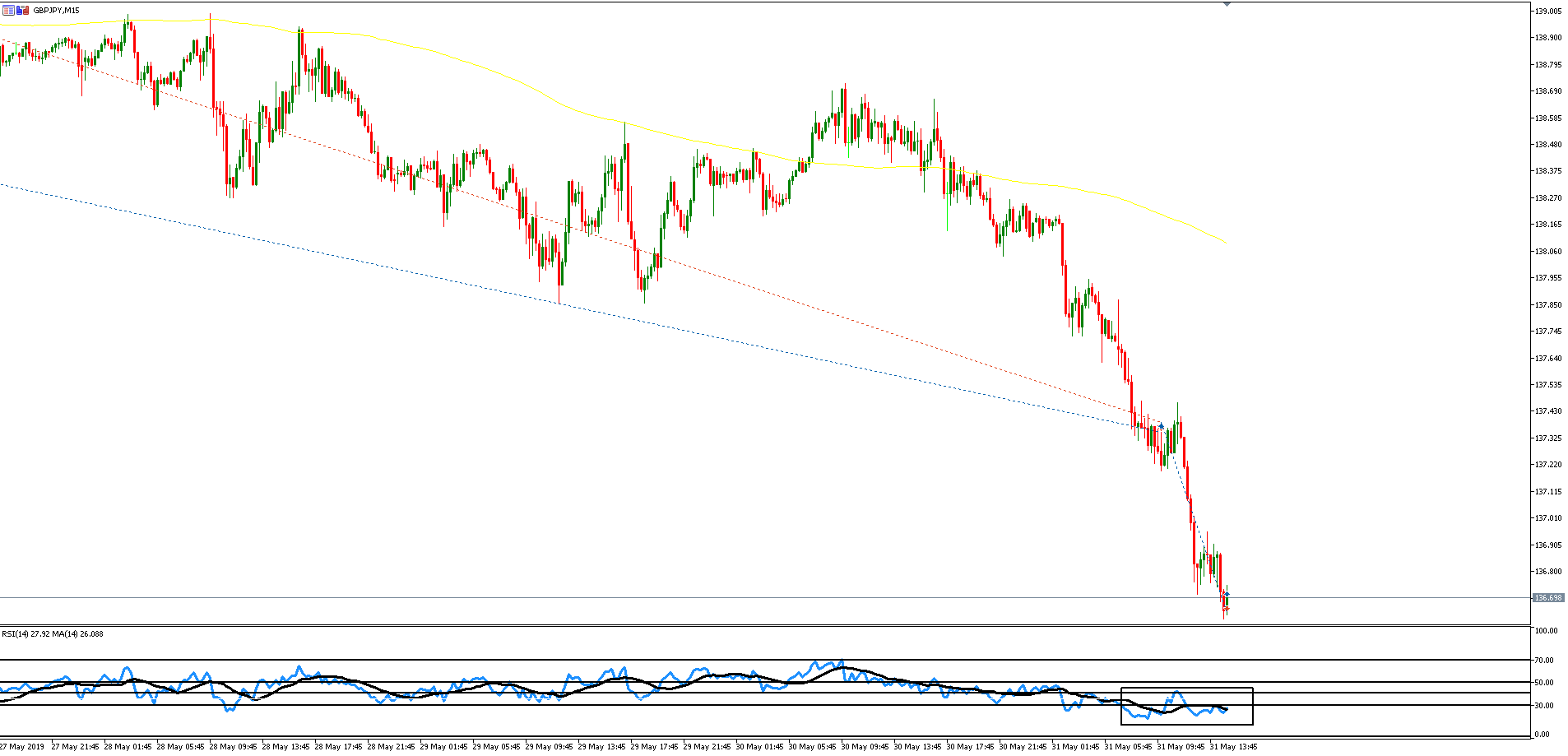 GBP/JPY H1 chart.
There is a huge support area at these levels. The entire market is in risk off mode, so look for a possible capitulation move here.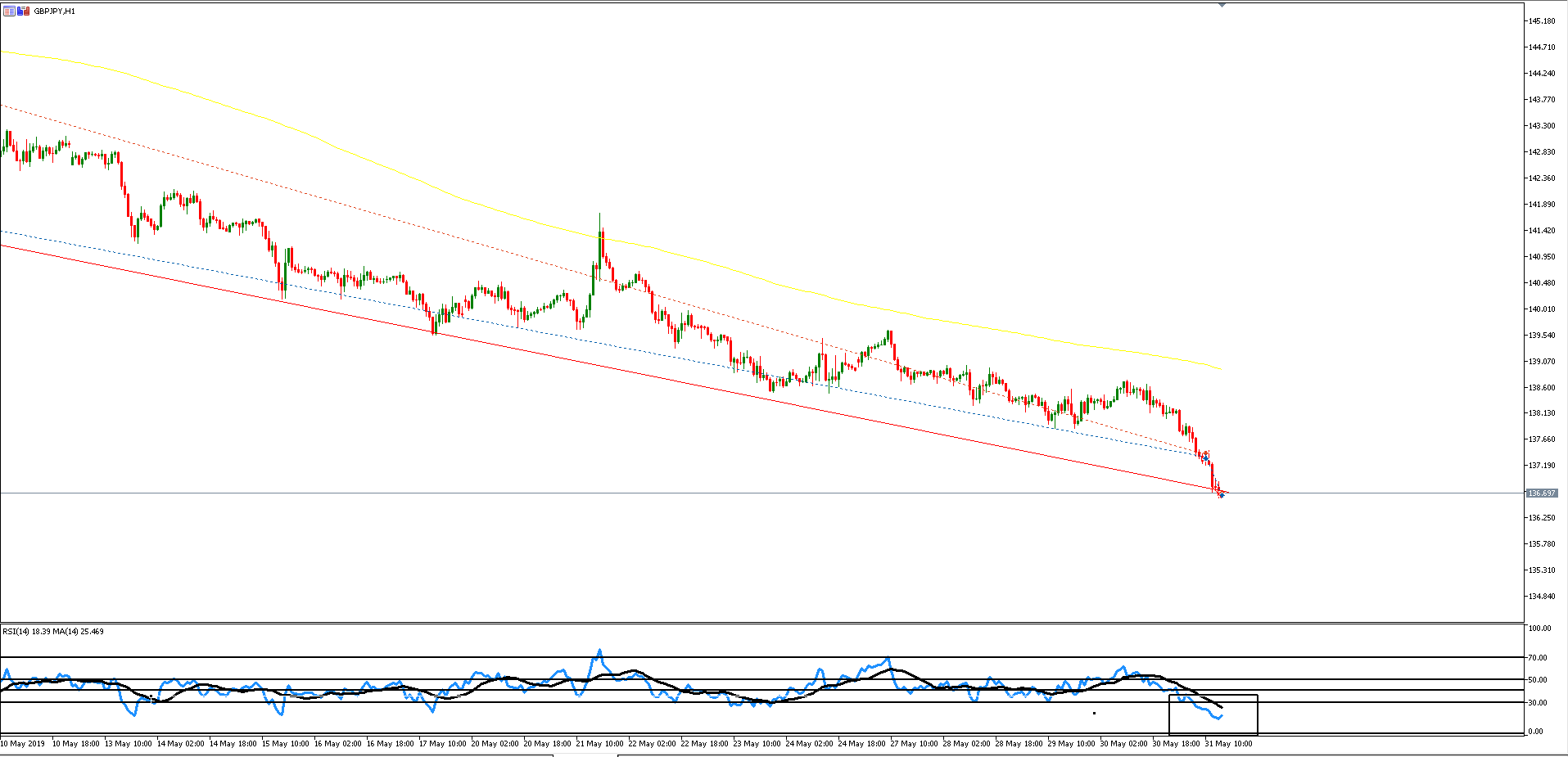 GBP/JPY D1 chart.
We are trading at levels just prior to the flash crash move earlier this year, just at the 23.6% Fibonacci level. RSI is extremely oversold. This is make or break area!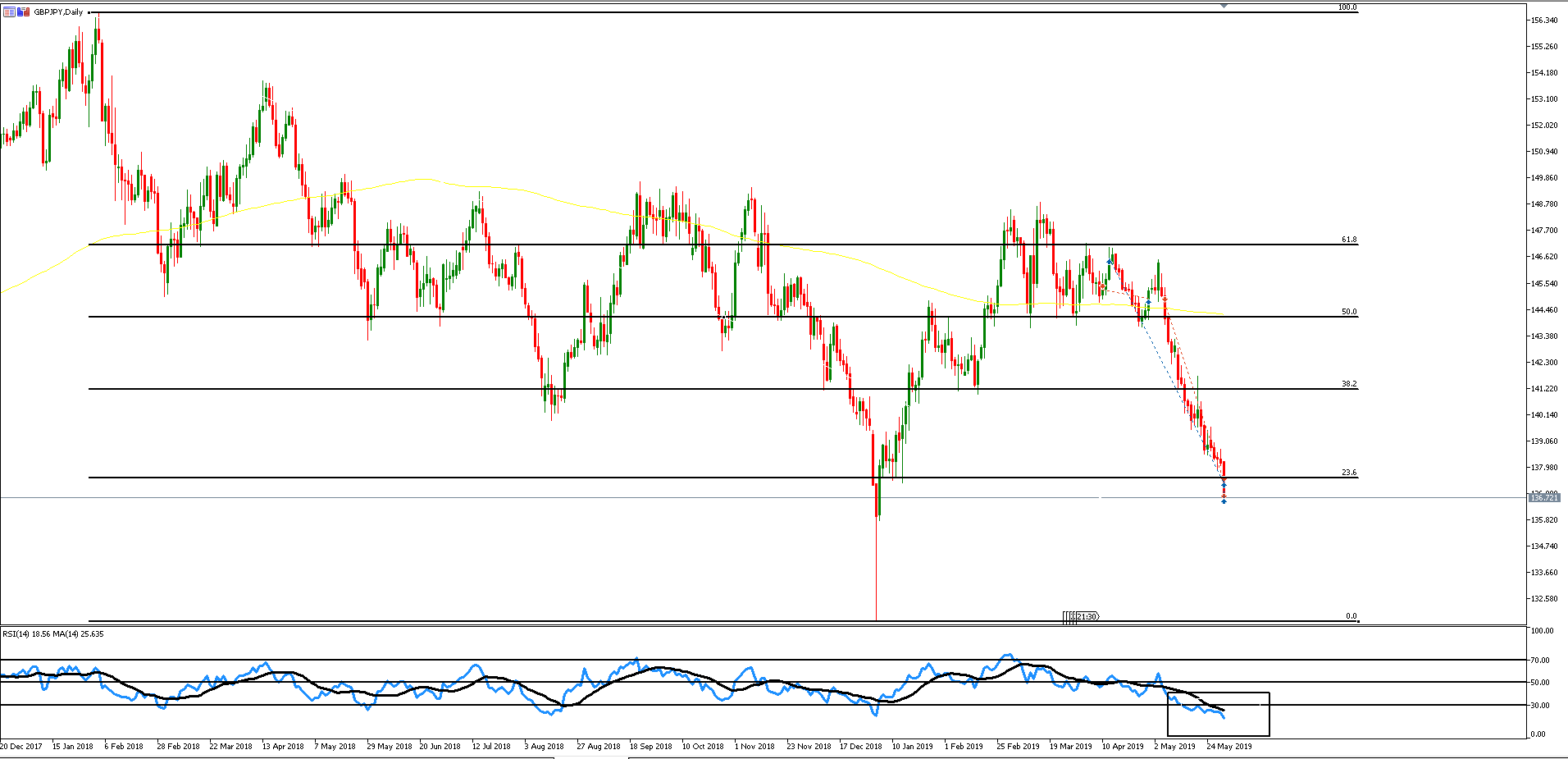 Trading set ups like these risks shaking you out, so advisable is to "lean" into the trade building a position in tranches.
The stops, just as the entire risk management should always be in place.
Source MetaTrader 5