According to global analysts, the silver price will rise in 2019.
The second half of 2019 could provide a turning point for silver, offering interesting longer term opportunities for the long silver trade. Industrial silver demand is also expected to continue growing for the fifth consecutive year.
In 2018 the average price of silver was $15.70 which is $1 above the current price.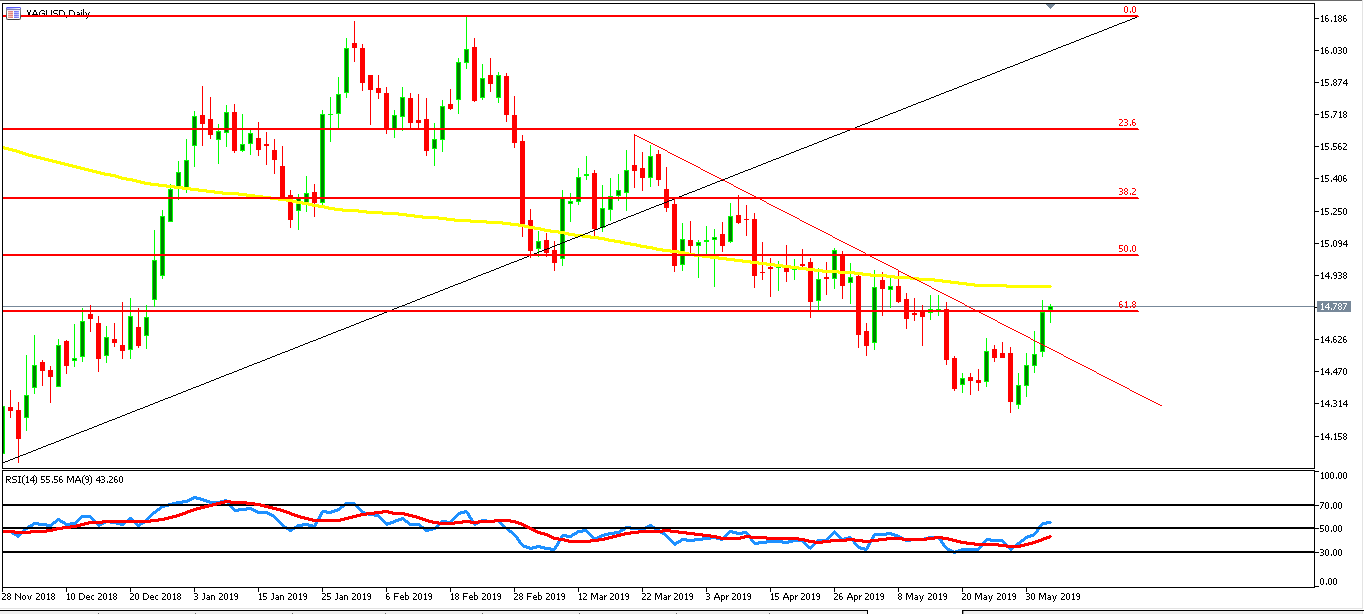 The "specs", net positions for non-commercial hedgers, have been decreasing longs and stand now with an aggregate net short position.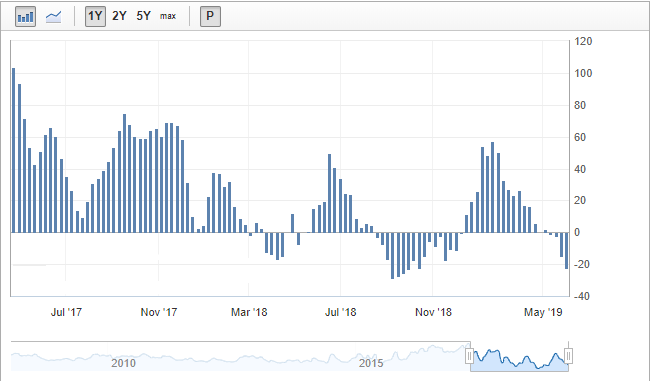 What can push silver price?
While a US recession is not on the horizon yet, a slowdown of global GDP growth could be expected in 2019. On top of that, we have a trade war, Trump`s tariffs on Mexico, China and who knows what he will do with Europe by the end of the year? Don´t forget the situation surrounding Brexit and other EU political problems.
Hedge funds have been continued sellers of silver during the past three months in response to a flattening yield curves and a widening discount to gold.
From a technical analysis point of view, price action is strong and momentum is pushing silver higher.
Next important step to cross is the 200-day moving average 200 (+0.80% from current price).
Watch a possible reversal of the Fibonacci level here for the short term, but given the fact momentum has been so strong, we would look to reentering longs should resistance levels be taken out.
Source, Charts by MetaTrader5