We have been writing about the potential short squeeze in Germany's DAX and related names over past days. DAX went from the underperforming dog, taken the short crowd by surprise, and has gained 6.5% in less than 10 sessions. Impressive!
DAX crushed the 200-day average and has managed reaching the big 12 000 level. An overshooting is possible, but this is a huge level to "respect". Taking some chips off the table here looks like the prudent thing to do.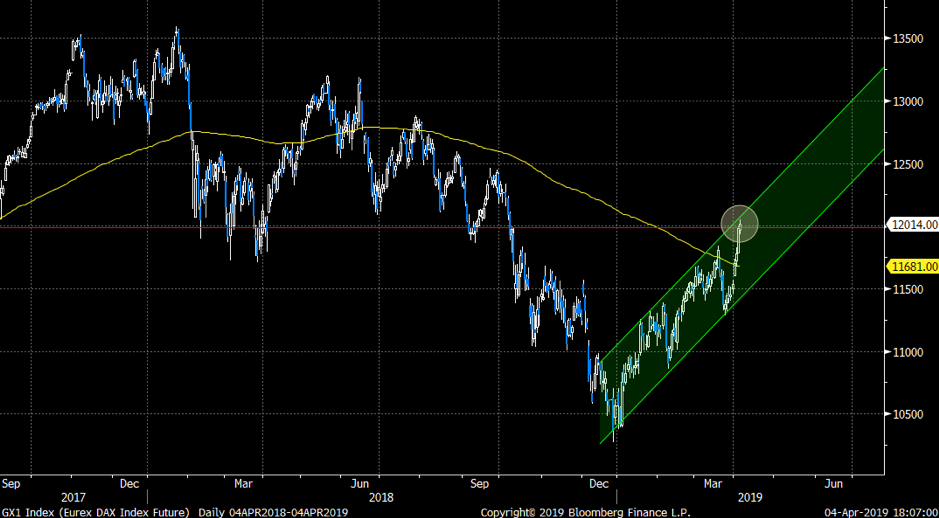 DAX "VIX", V1X, is down big time as the index has rallied violently.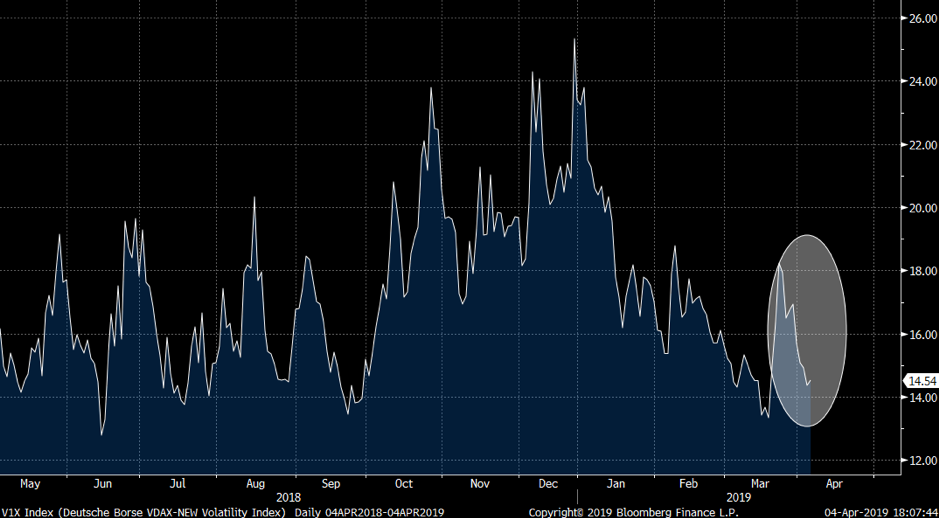 We specially warned about the big short space, German autos. Below is a chart showing the violent bounce higher. Daimler is the winner, but even dogs like BMW have performed very well. Price action in the autos show the typical short covering buying.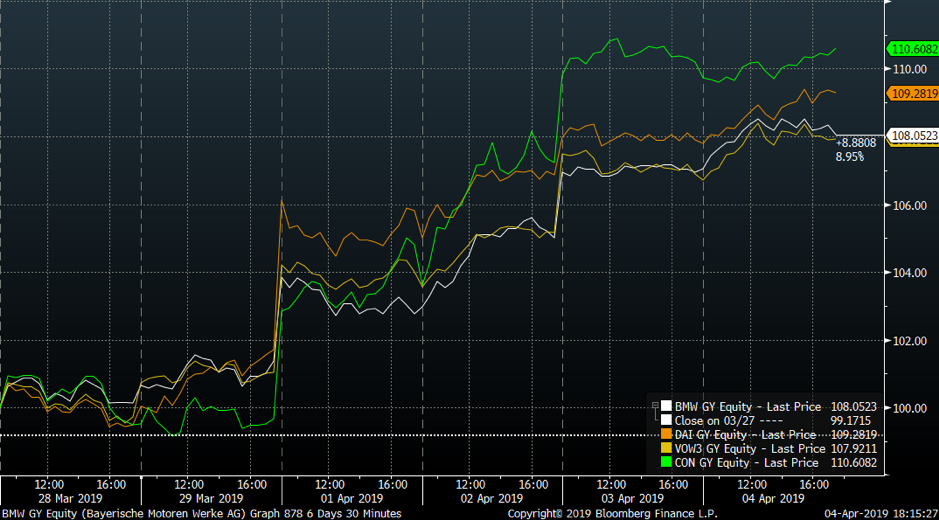 European autos, SXAP index, has managed spiking 10% in less than 10 days. Absolutely amazing move, but this hated index has reached the big 520 resistance. Overshooting is always a possibility, but chasing longs here looks a late trade. There will probably be better entry points for the bulls.
All in all, our "DAX about to spike higher" arguments played out well so far, but given the pace and magnitude of the move higher, we would be looking to shave off some longs.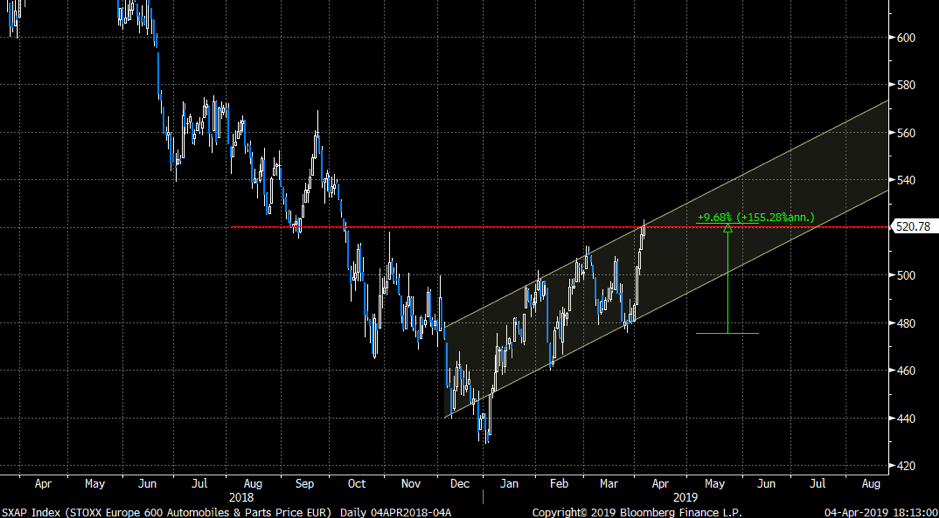 Source, charts by Bloomberg