What a week. On Monday we showed the below chart and were reasoning around a possible "violent bounce" in equities. The SPX was trading at 2744 as you can see in the chart, right on big support levels. The crowd was explaining that the SPX had broken the 200-day average, and was due for a real correction, but oh boy how violent did we bounce instead.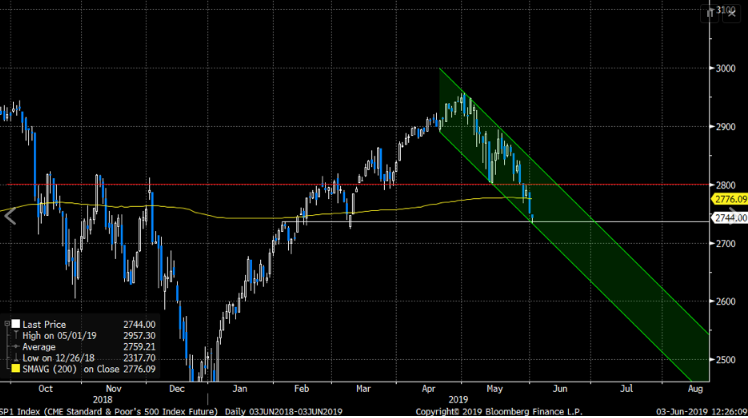 A mere 4 days later the SPX trades at 2880, causing huge p/l pain among the "fresh short crowd". The move higher has been extremely fast and furious. The SPX trades above the 50 day here, but note we are close to the 2900 resistance which should hold for the short term.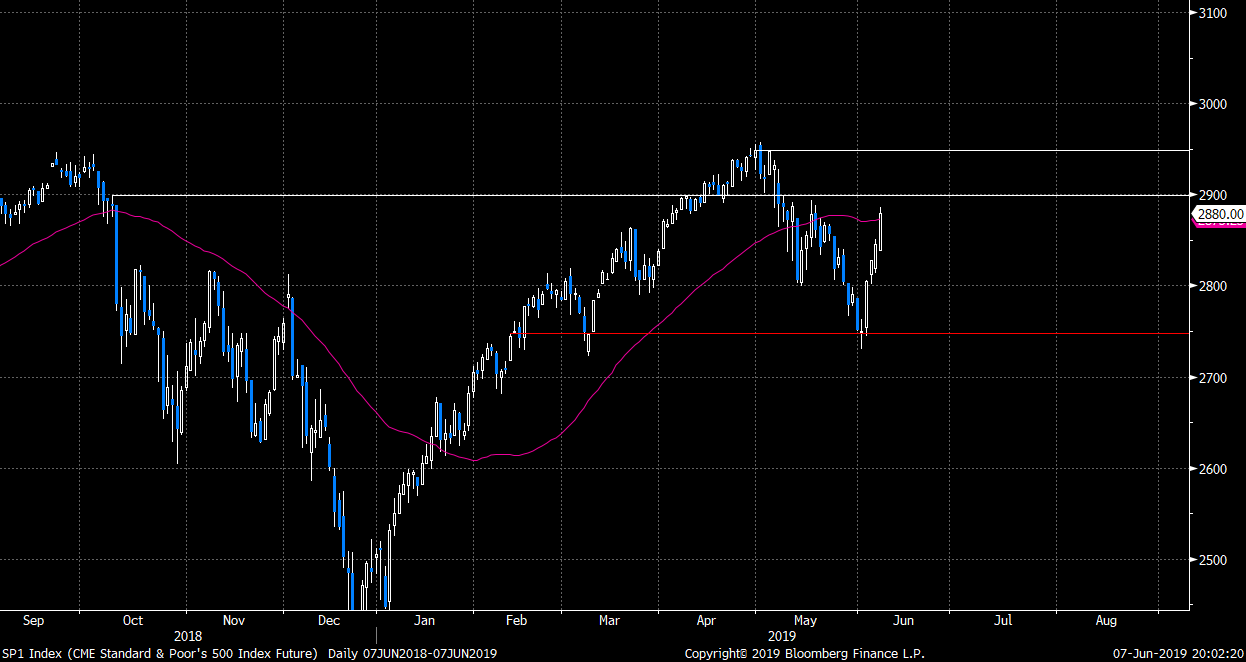 Nasdaq bounced just as violently. The tech index broke the steep down trend and is approaching the big 7500 resistance, as well as the 50 day at that level. We believe the last stage of this bounce is playing out here, and any extra longs should be adjusted. Wait and see is the next phase of this erratic market.
After this huge run, we think markets need to take a breather and consolidate for some time. The wise guy does not trade all the time…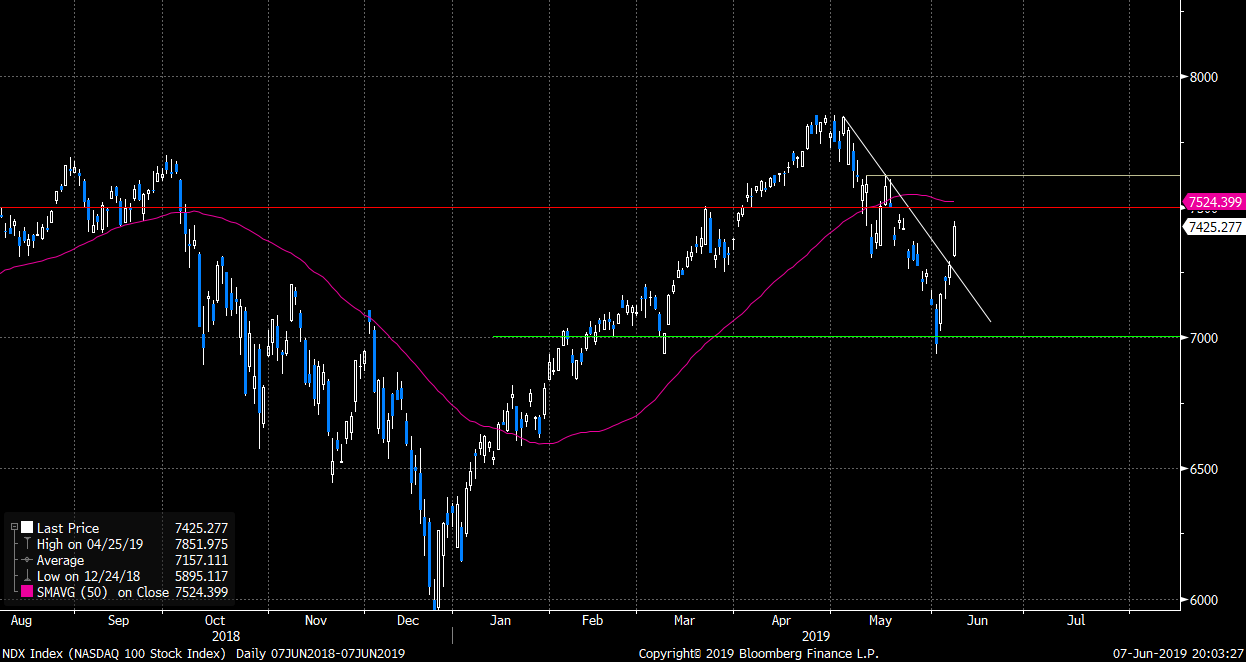 VIX has come down during this rally, but it is not imploding the same way we have seen it implode earlier. Dealers are short gamma, hence giving a relative bid to the VIX. Note the "structural" shift in VIX, making higher plateaus over the past few years.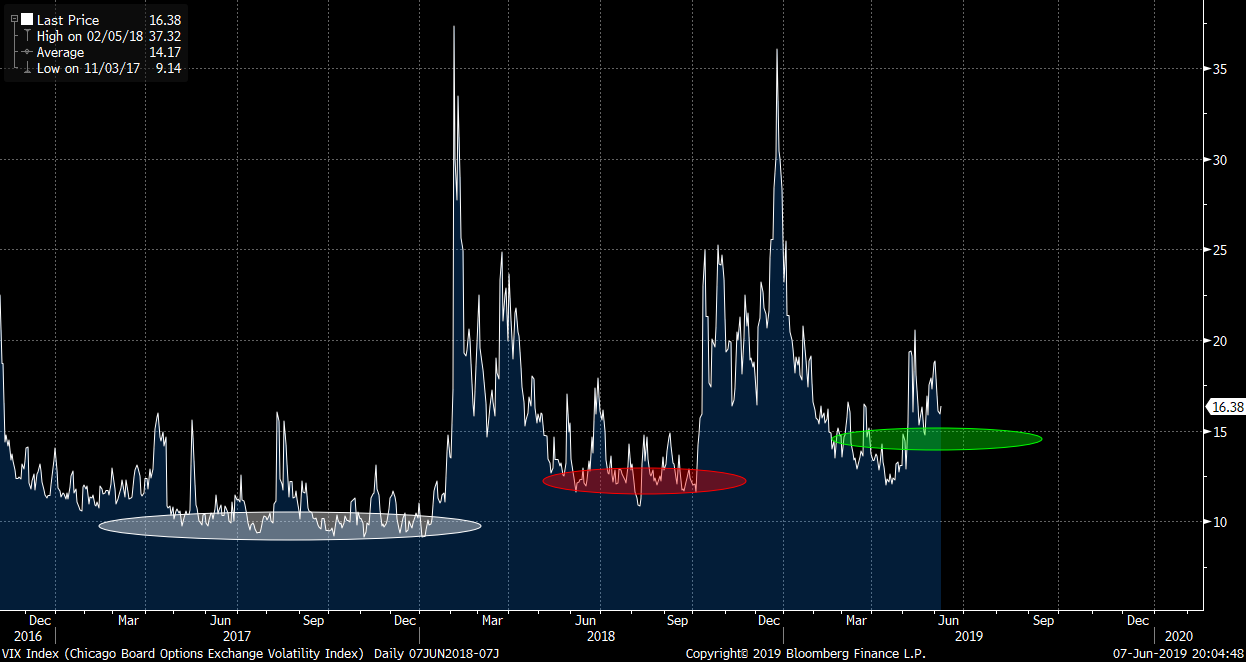 Images source: Bloomberg