Equities up, volatility down and yields down, or wait. Today we saw some major moves higher in pretty much all DM 10-year yields. It could mean many things, but whenever a trend in a major asset class starts reversing, be sure to watch it carefully for clues in other asserts.
US 10-year yields popping higher today and flirts with the negative trend from last autumn. Watch the 2.57/2.6 area carefully. A close above 2.6 and many will be taken by surprise.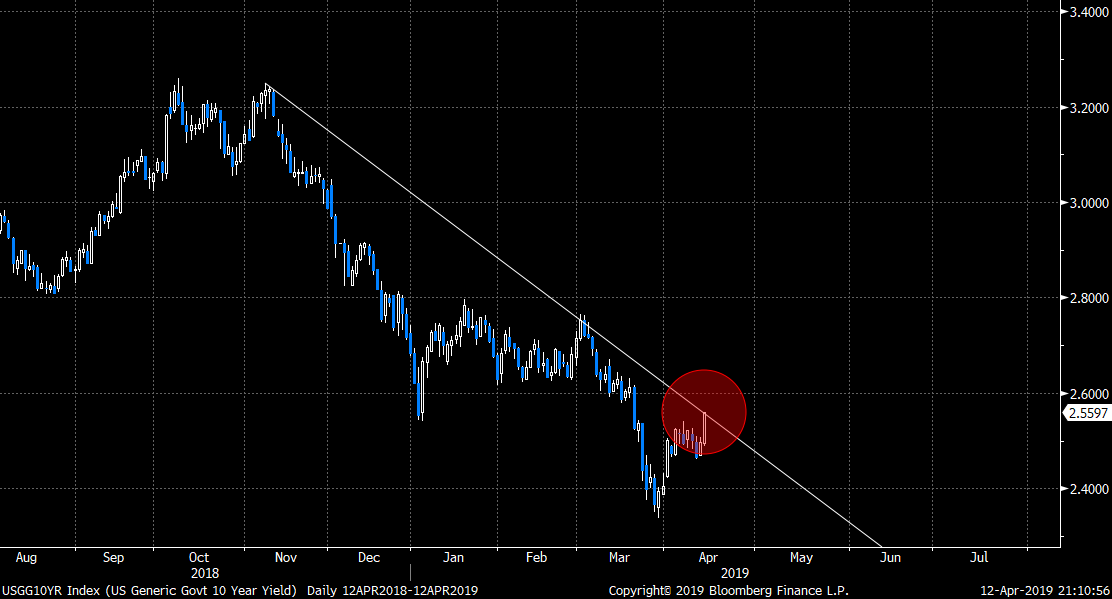 We are not used to seeing German 10-year yields move much, especially not higher, but today was a very big move higher. The trend is still intact, but this type of price action is rare.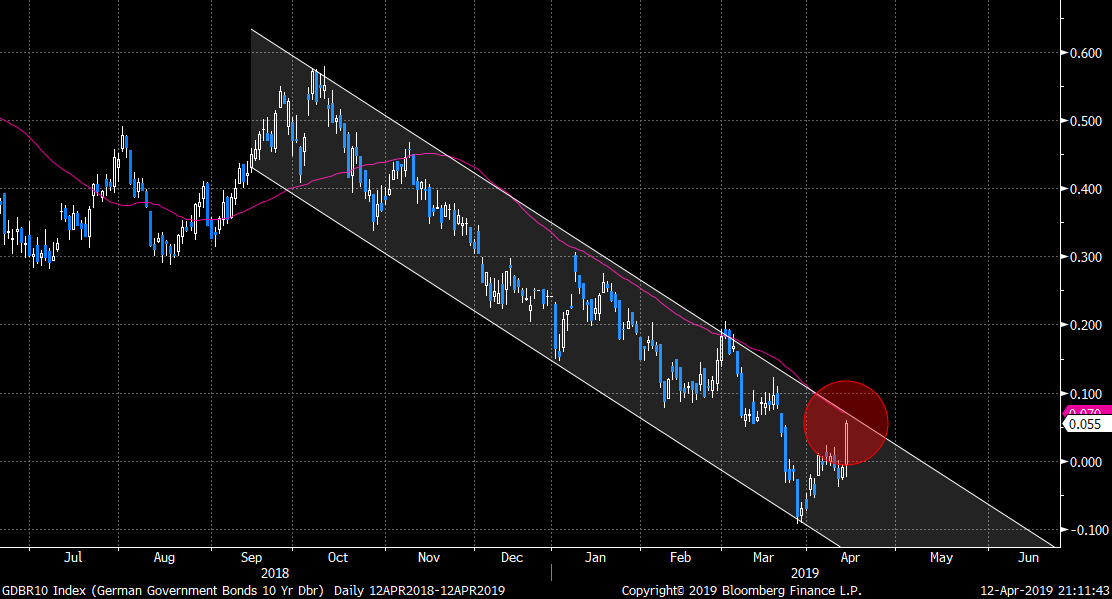 UK 10-year yields moved massively higher as well, crushing the negative trend line. With everybody in "yields low for longer" mode, things could get very interesting should yields continue higher.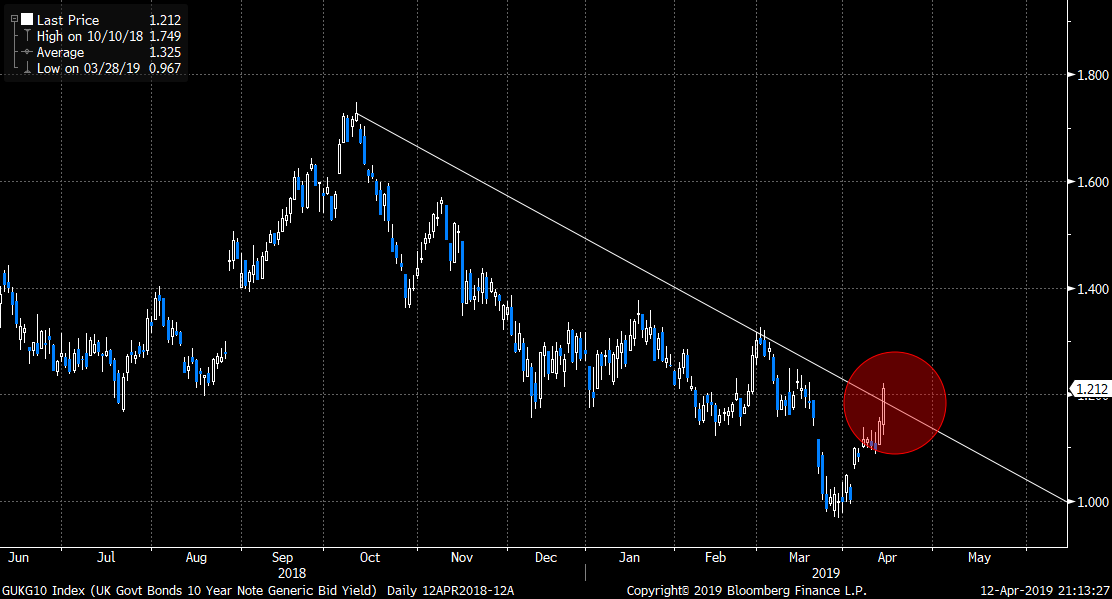 Source, charts by Bloomberg