As trade war and other geopolitical tensions have been keeping investors busy, the Italian "crisis" seem to have been forgotten, at least by the majority. Financial markets tend to focus on a single narrative only, but just because nobody really does see Italy as a major narrative, it does not mean it should be forgotten.
Over past weeks, Italian assets have been underperforming massively. Surely, the US vs China situation is much bigger, but the Italian crisis is very much alive, and Italy is not a small economy.
Italian 10-year yields have been climbing higher for weeks.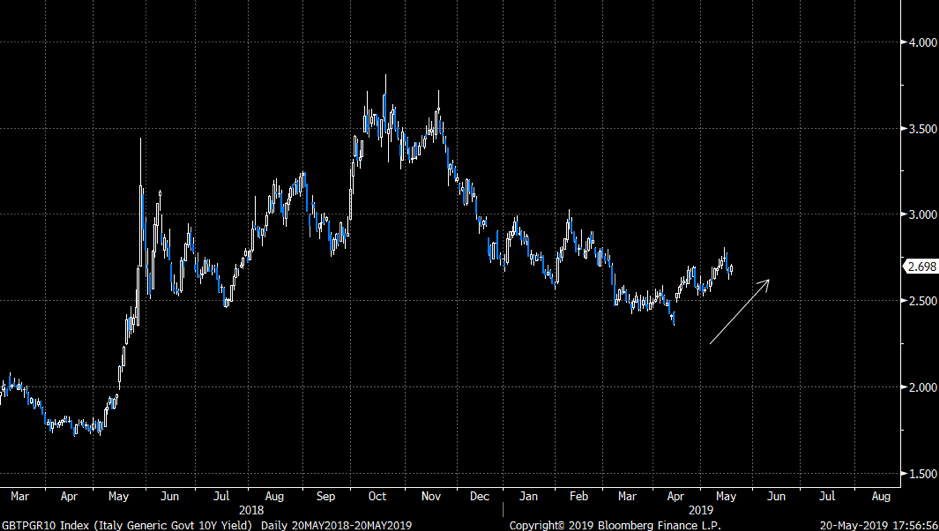 While Spain is growing and Italy stagnating, the spread between the Italian and Spanish 10-year yield has gone one way only over past 2 months. Keep a close eye on this chart as well as the BTP vs Bund spread, currently at 277.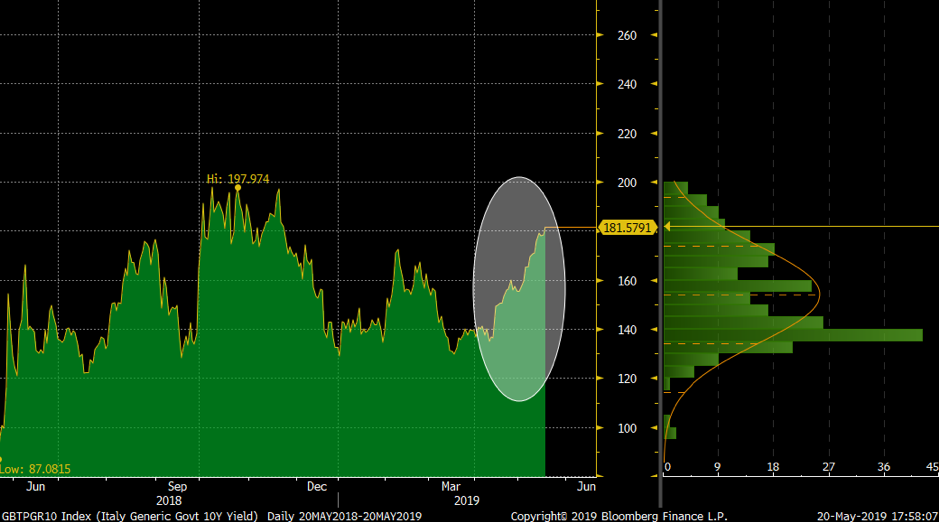 Italian MIB was the top performing index in Europe until recently, but that changed abruptly. The MIB closed at the lowest levels since mid-March, not looking pretty.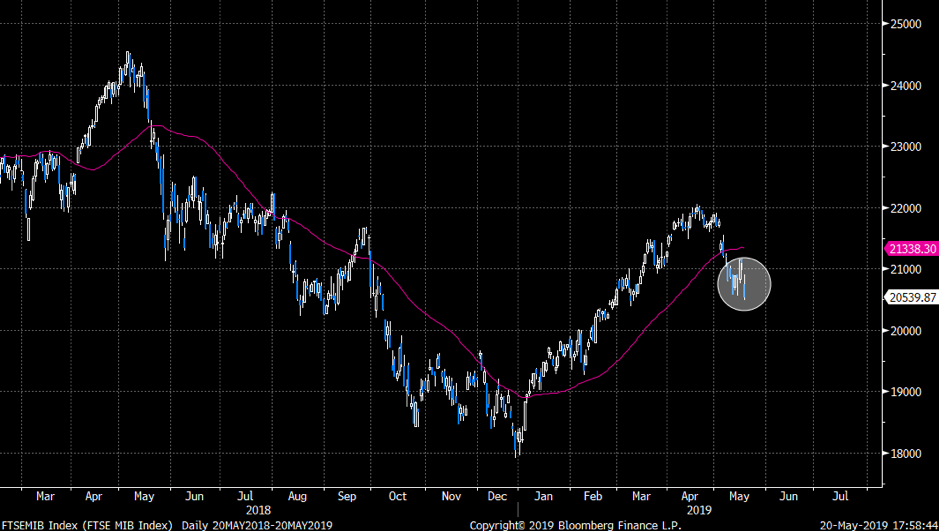 The Italian crisis is most visible among the banks. Italian bank index crashed 5% today. This is an ugly chart and a continuation of horrible price action. You might get tempted to buy the dips, but we would stay away from catching falling knives.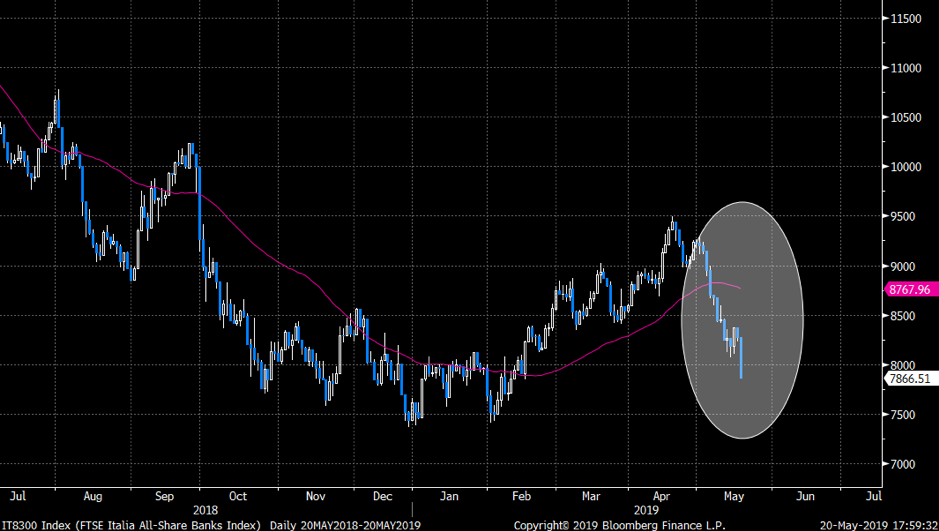 Source, Charts by Bloomberg