We showed the Italian lost decade earlier this week. Investors are picking up on the bad Italian economy today, sending Italian equities lower. The MIB was until yesterday the best performing index in Europe. It is still the second-best performer after having rallied some 10% from year lows, but the MIB is making a huge reversal today, right on the big resistance at 20k. Chasing Italian longs here looks very late to us. Note the negative trend channel.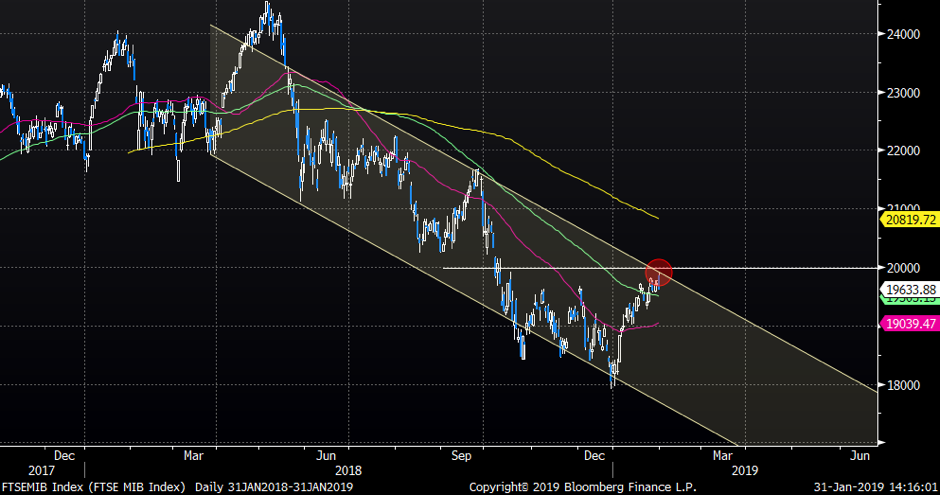 Italian banks are hammered, down 3.5%. The index is trading perfectly inside the negative trend and breaks below the 50 day today.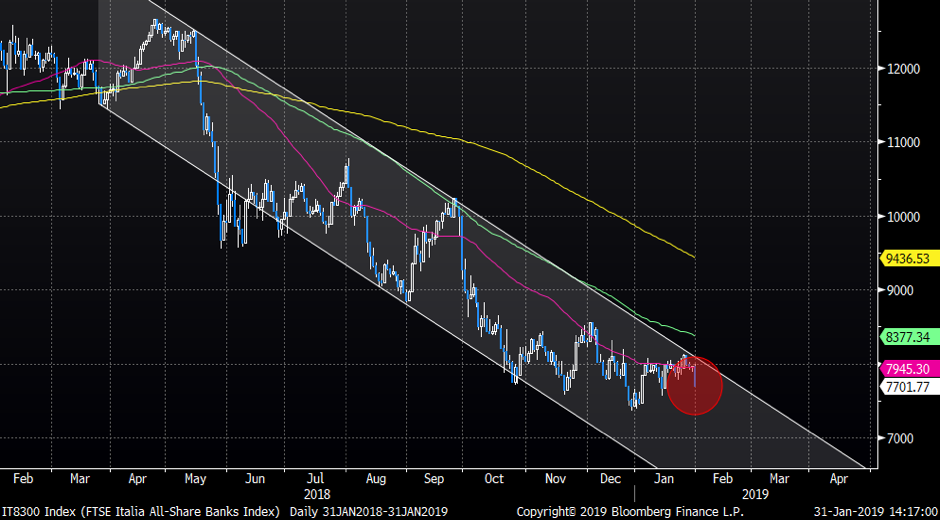 UniCredit, the most popular "trading" name, is down big today as the stock turned nicely on the negative trend line. This is not trading pretty. Every time the stock has touched the 50-day average, it decided taking another big move lower.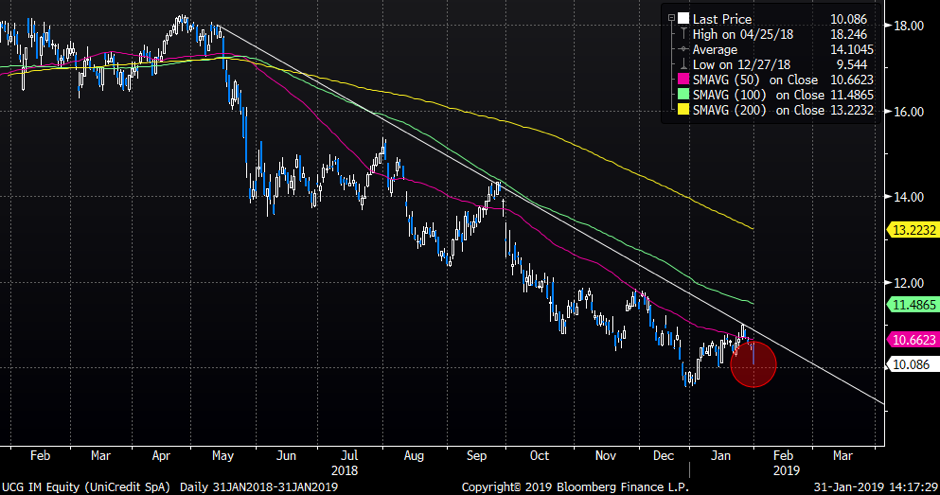 Intesa, the biggest Italian bank, turned right on the 100 day and is taking a huge move lower today.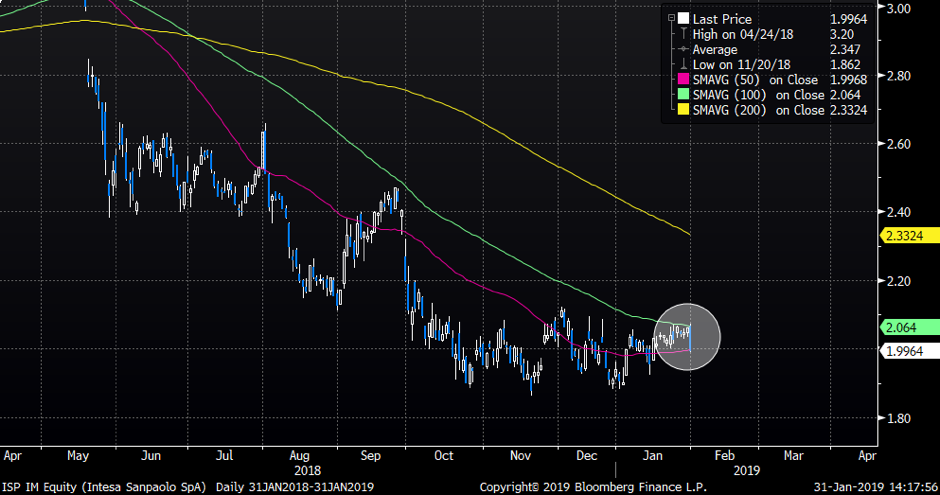 Most Italian charts look rather "scary". The Pavlovian investor seems to have forgotten that Europe continues to be a mess, with Italy as one of the main themes. People have short memories and they tend to confuse the "real" risks rather than current market narratives.
Sure, the Fed saved the world yesterday, but selling European credit and Eurostoxx50 volatility here is probably just as wrong as when investors bought protection in panic a month ago.
Long protection, be it credit or volatility, is becoming very interesting here.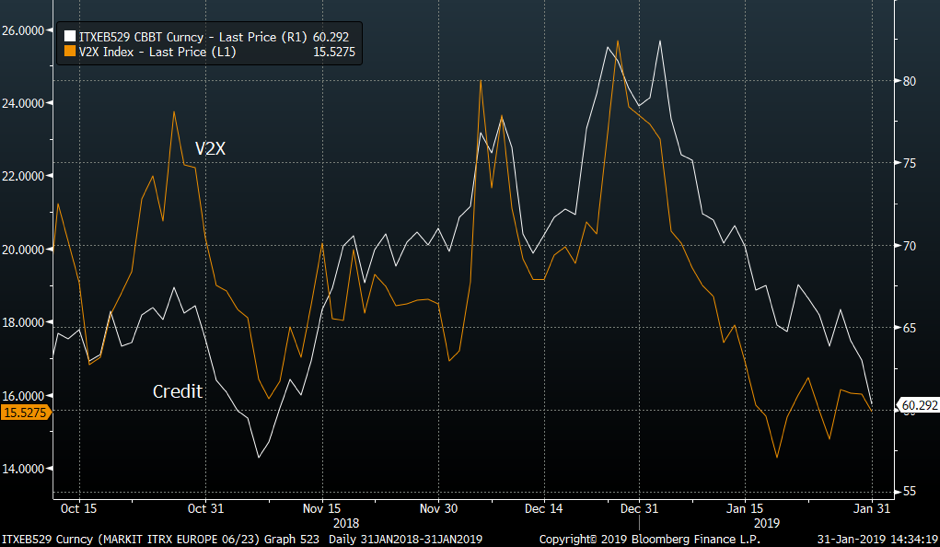 Source; charts by Bloomberg