Oil is having a bad day today. Price action is weak and oil is falling below the trend channel that has been in place since December lows. Note the CL1 contract currently trading below the 50-day average. 60 is the huge level to watch, but the candle so far today, is all but pretty.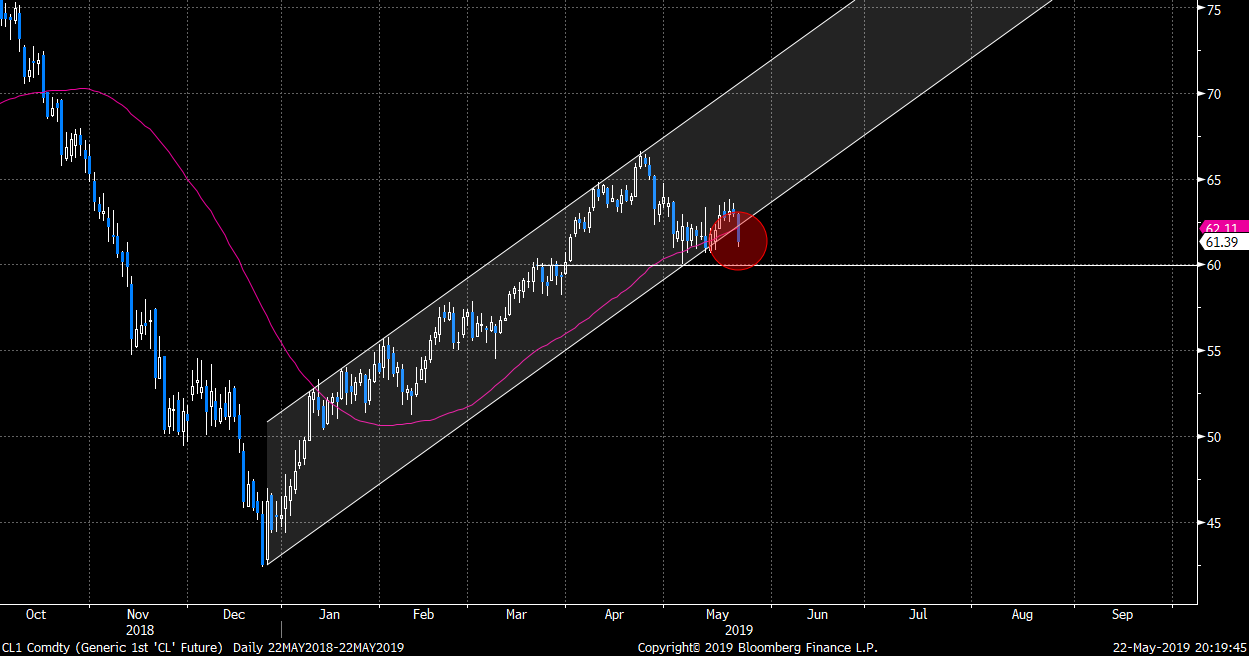 For most people, trading the USO US, is the most convenient way to gain exposure towards oil. The main Oil ETF, is breaking below the 50 and the 200-day average right here. There are big levels to watch slightly lower, but the way this trade, we feel it could be "prudent" looking at some downside hedges or direction bearish bets.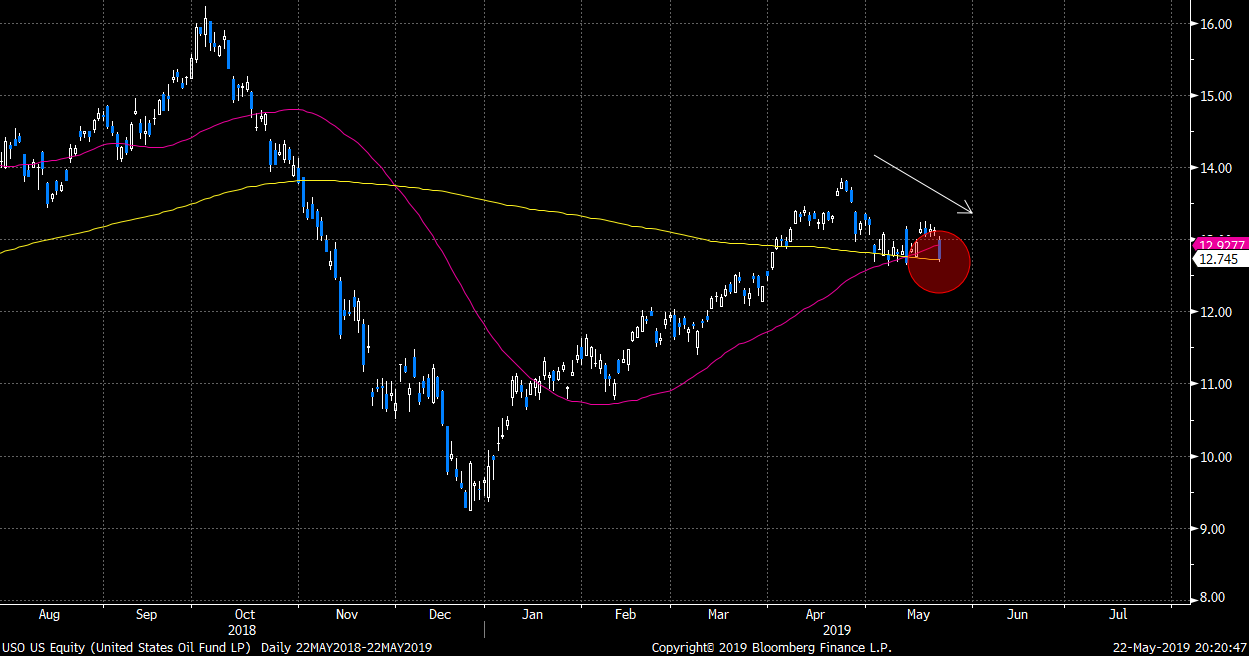 Oil has moved in tandem with the SPX for long, and given our slightly negative kink towards the SPX here, the oil weakness fits the narrative well. Below chart shows the SPX (green) vs Oil (red).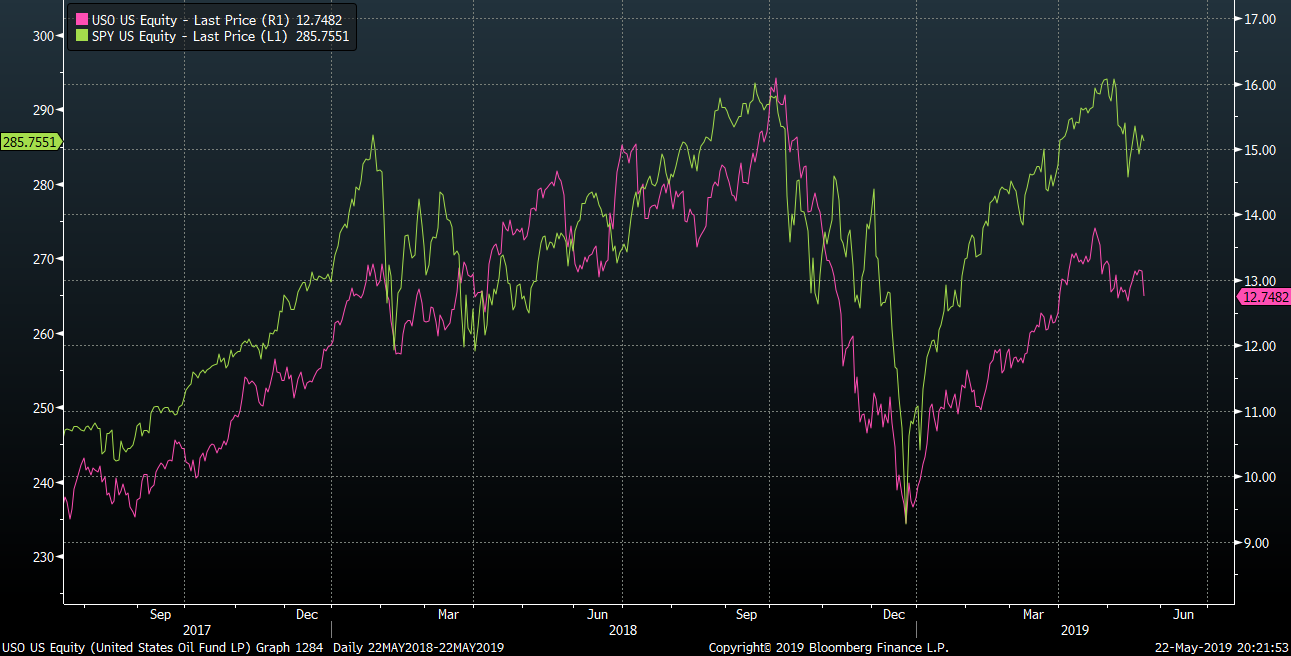 Oil implied volatility is well off the crazy levels we saw last autumn, but even on a larger time frame, oil volatility is not overly expensive and offers relatively cheap ways to play a negative directional bias via options.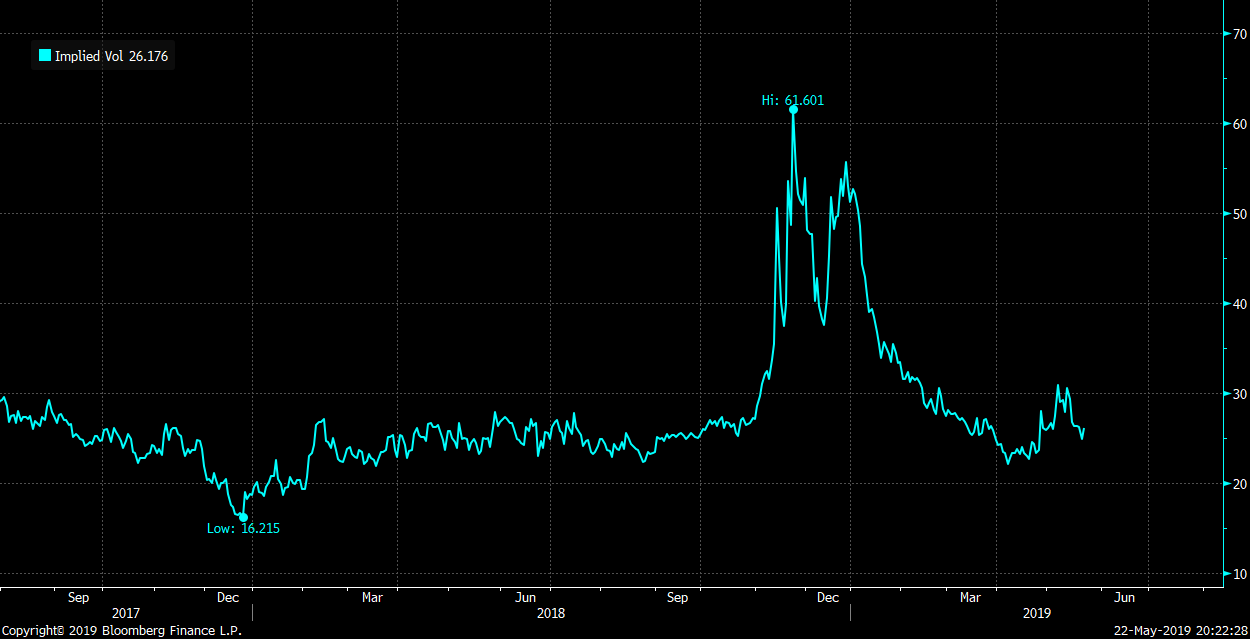 Why not a 12.5/11.5 put spread in July?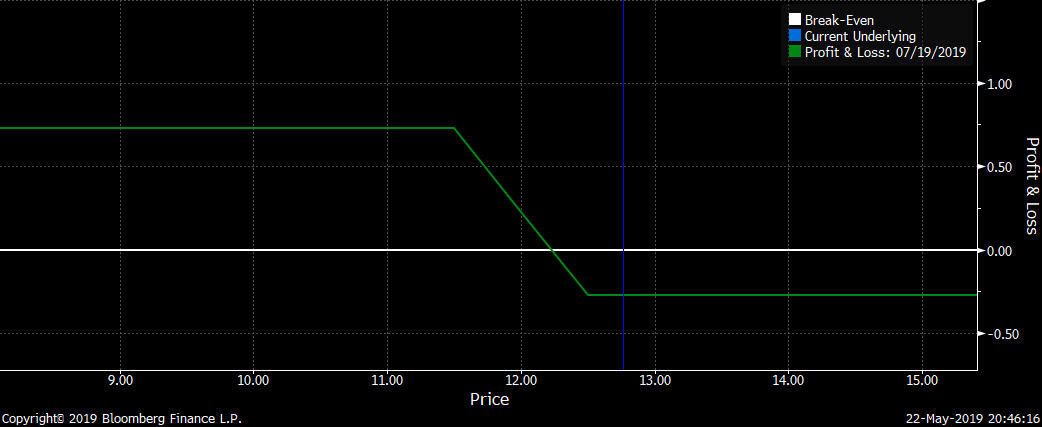 Source, charts by Bloomberg