Oil is now officially in bear market territory. Our short oil logic from May 22nd played out very well, although holding it all the way down to here has been a "hard" trade. An asset is considered to be in bear market when it has fallen 20% or more from a recent high. Oil is now down 22% from highs in April.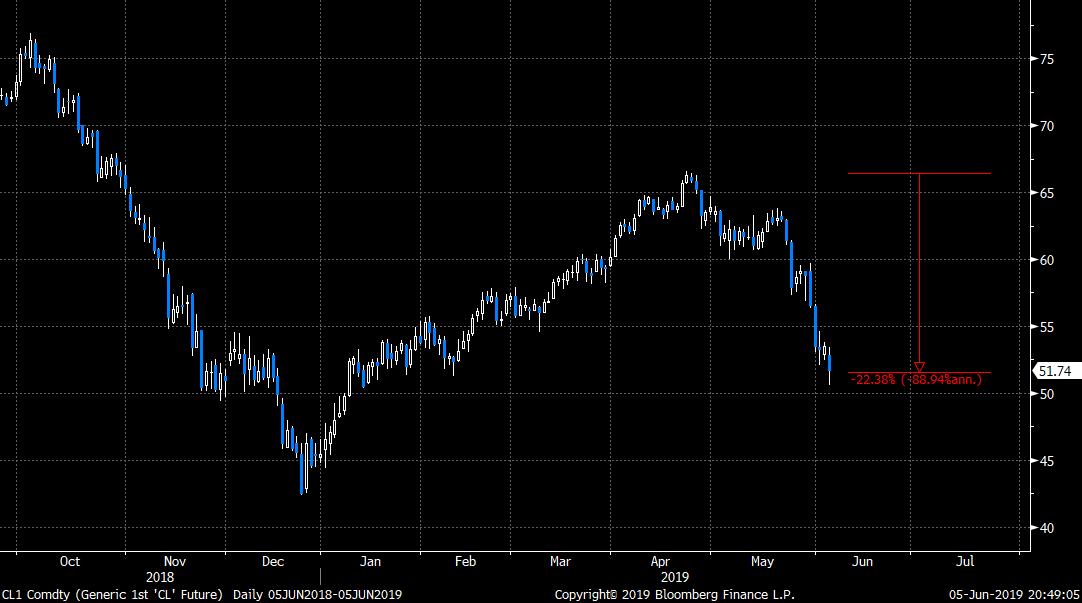 Despite all the bearishness around oil, there are a few support areas around these levels. Note the Fibonacci 61.8 retracement levels is right here.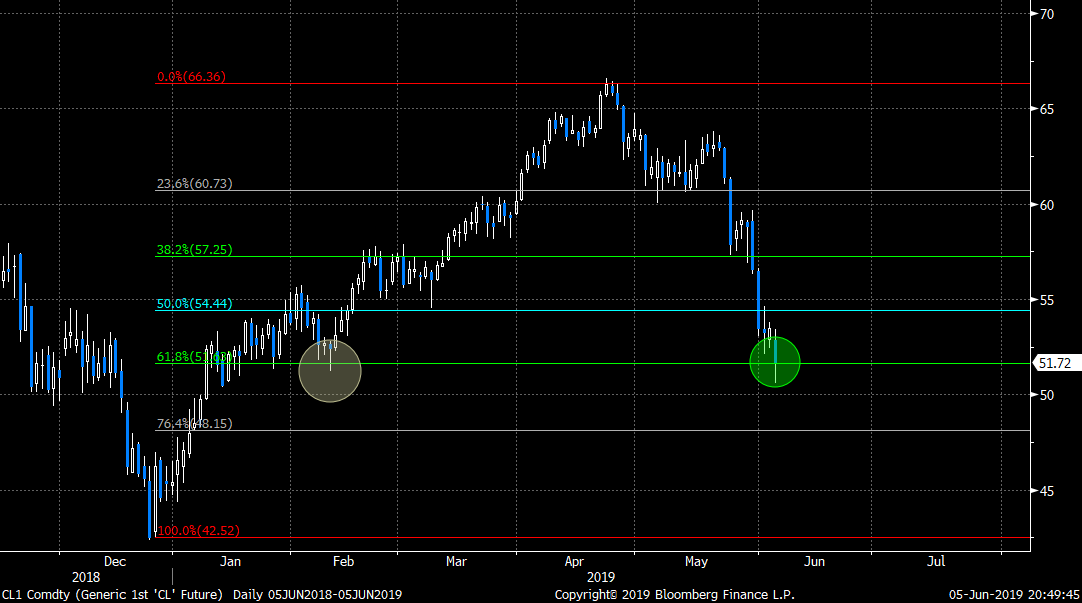 Oil volatility has shot up massively during this sell off. Given the fact the move lower has been so quick and vols have exploded so much, we could be looking for an extended move to the downside that could snap up quick. This is not a call for oil to be bottoming out longer term fundamentally, but merely a call on the possible set up for a short-term bounce trade.
Given the fact oil volatility has shot up so much, there are3 various interesting ways to play oil by selling premium. Downside protection is relatively expensive and could offer interesting plays by selling put spreads as one partly hedged play, or getting involved in covered calls on the USO US.
Sentiment is very bearish; it makes us small bullish on a bounce set up in oil.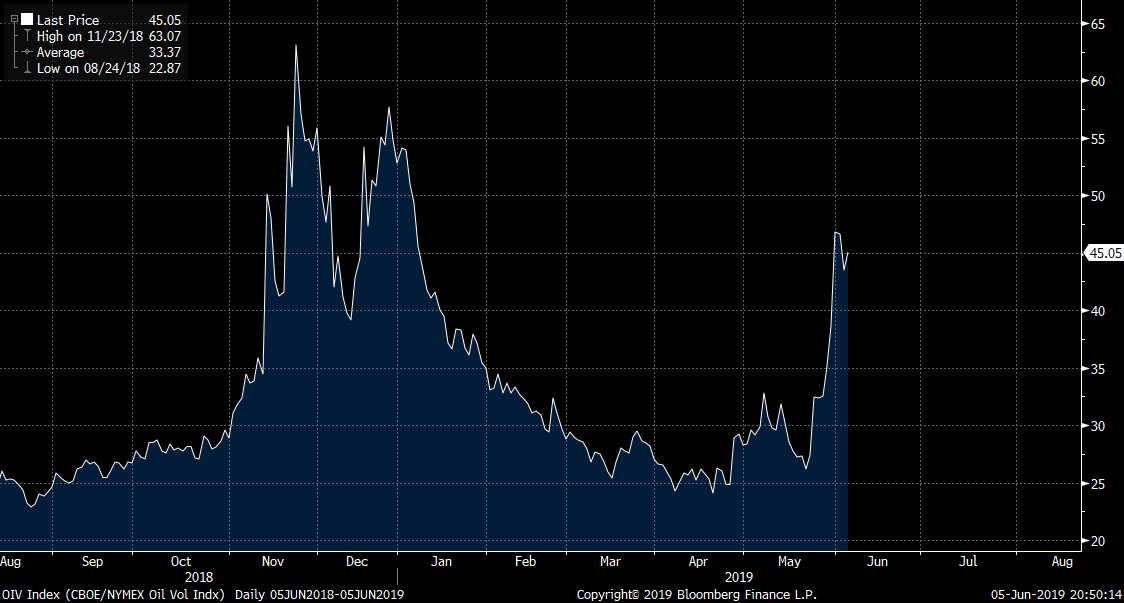 Source, charts by Bloomberg