Below is a quick chart update of the bearish oil thesis we outlined yesterday. Oil sold off massively today, -6%, a move we have not seen in a very long time. The 60 USD level was taken out easily. Next support is to be found at the 55 level.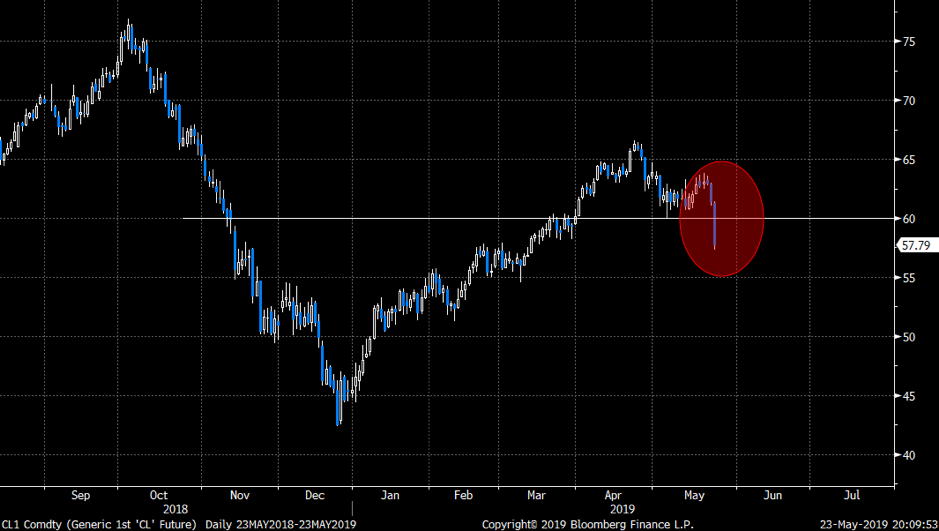 We mentioned oil volatility as a cheap asset and recommended put spreads with short maturities as a controlled bearish play on oil. Not only did the price of oil move in our favour, but the pop in volatility is helping the trade.
The put spread we mentioned is up some 60% from yesterday, but we would hold on or roll down the position as there seems to be more downside in oil.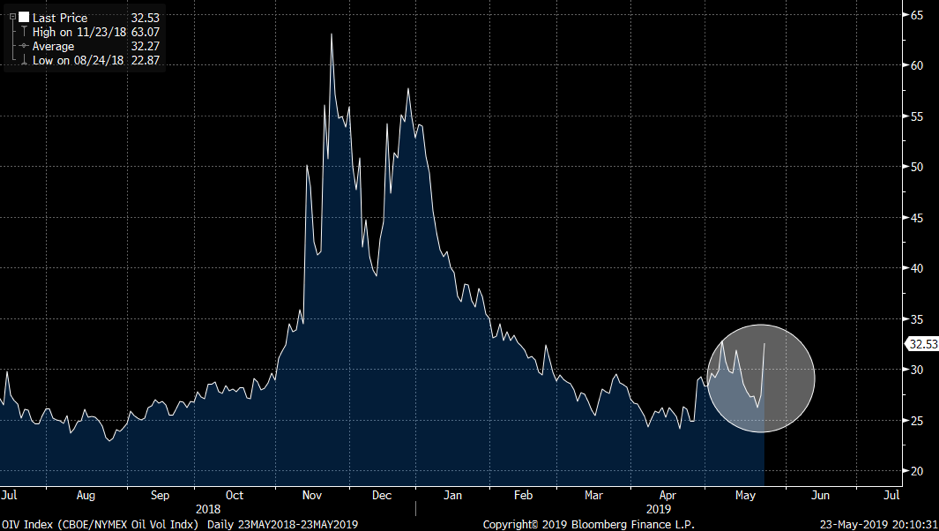 Oil is a huge driver of the global risk sentiment, and irrespective if you trade it or not, be sure to have it on the radar for equities as well. The SPX vs Oil chart below is rather self-explanatory.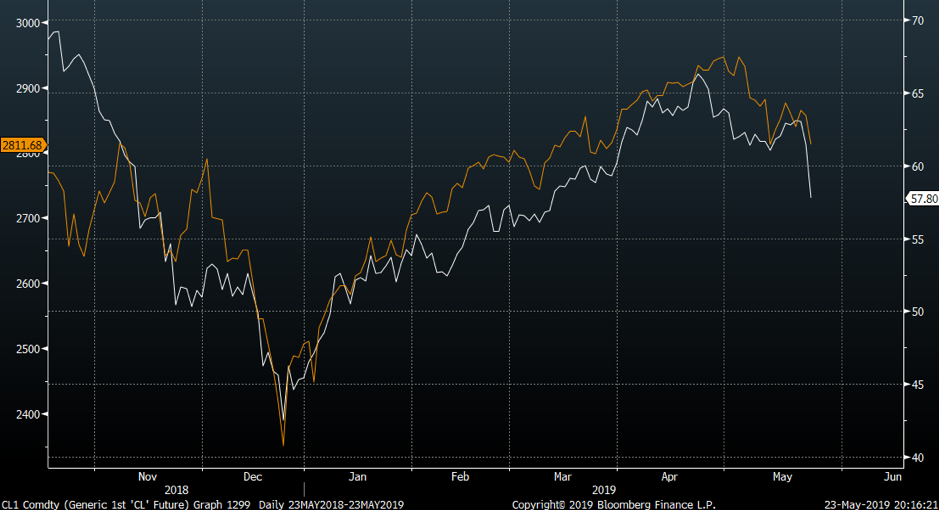 Source, charts by Bloomberg