Dax and Eurostoxx 50 futures are falling this morning post the latest Trump weekend tweets.
The entire situation remains rather fluid. Several indices are reaching massive levels worth watching today. Be sure to watch the close today as it could be setting up for a contrarian bounce, or breaking down big time…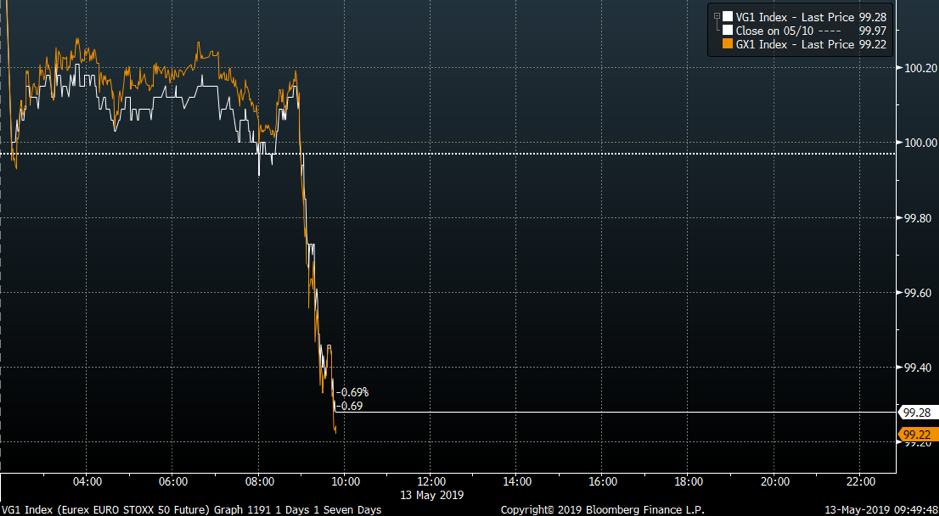 The DAX is right at the 12 000 level. This must hold, or…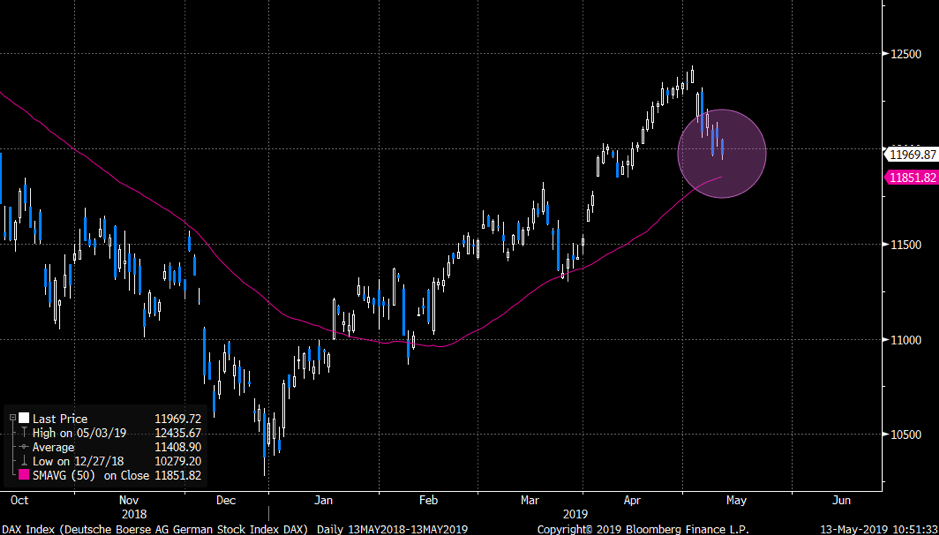 Eurostoxx 50 futures are reaching the massive 3 000 level, another must hold level.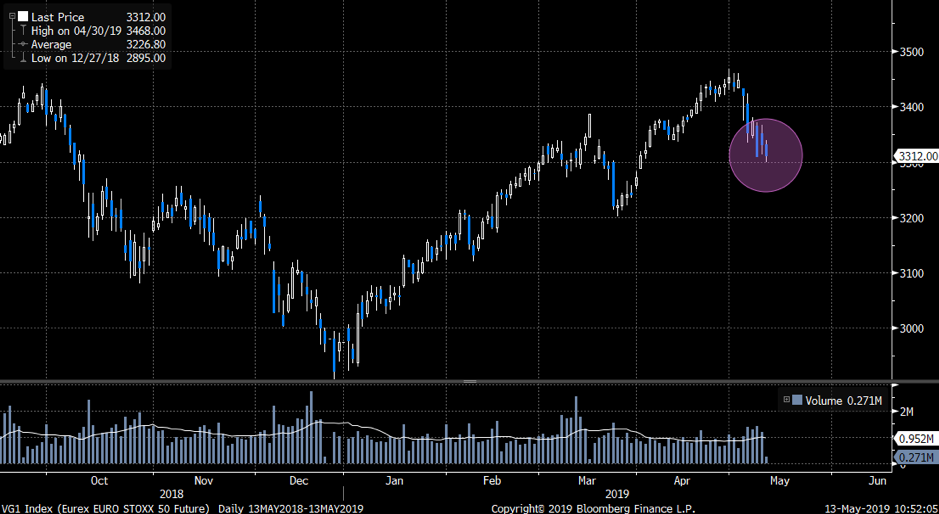 Source, charts by