Just a gentle reminder, the theme of the crowd chasing moves too late, from 2018, continues. Elevated volatility accompanied with low liquidity in markets continue to frustrate most investors.
Below is the CBOE put/call index (white) and the SPX (orange). It shows a clear picture, the masses have been loading up on puts relative to calls (readings of 80 and higher) at all major market lows in 2018, as well as having hated puts relative to calls at local highs (readings of 0.5 and lower).
We outlined our logic of the greed and fear currently leading this market, as well as the fact that  volatility has come off rather violently over past weeks and offers relatively cheap gamma. We wrote;
All in all, most indices are approaching big resistance levels soon. The psychology of the crowd is complex and people have been thrown between fear, hope and greed….
If we felt the contrarian bounce trade setting up in late December, we are now starting to feel the inverse….
Taking the extra longs off the table seems to be the prudent thing to do here.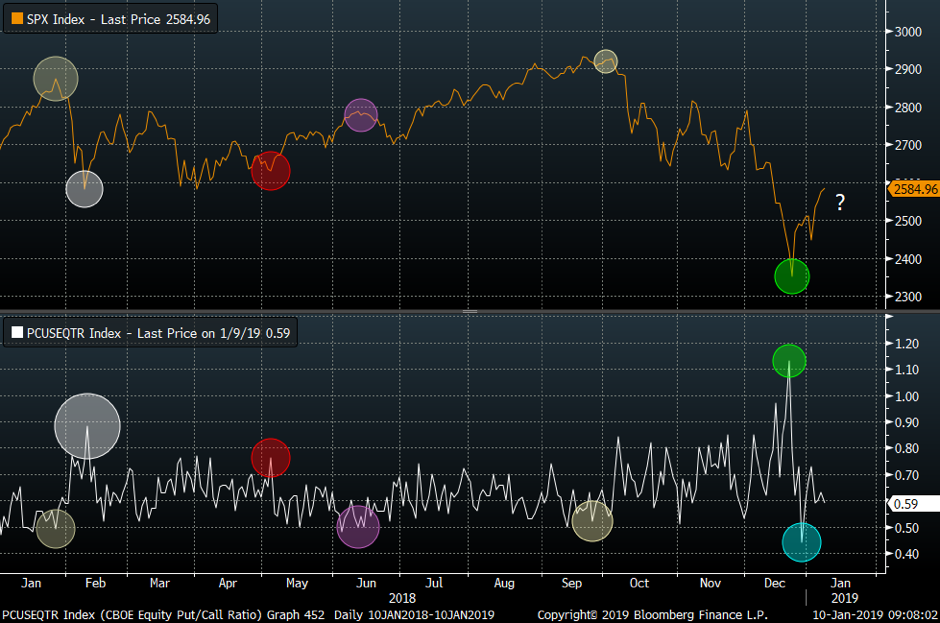 Don´t forget watching the JPY carefully. The first risk off move that started yesterday was first seen in the might JPYUSD cross. 108 is a big level.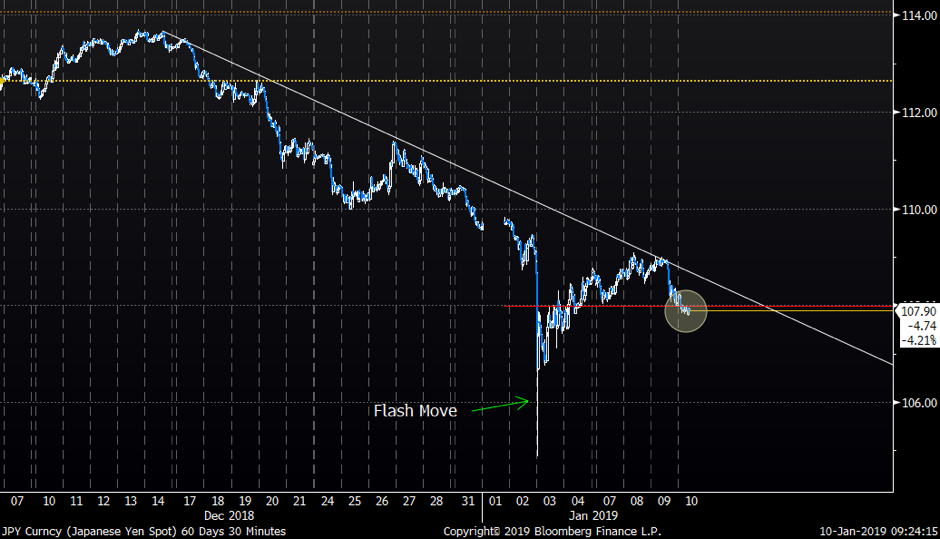 Source; charts by Bloomberg