The move higher in Chinese equities has taken most people by surprise, especially the fundamental investors, constantly pointing out the bad economy in China.
As we concluded several weeks ago, China is driven mainly by "gambling and speculation". This time it started with the PBOC pumping liquidity into the system, and then, with a slight time lag, the masses reignited the margin accounts to trade, and voila, the equity market ends up surging.
Shanghai Composite (SHCOMP) is up 28% from recent lows. Volumes have been absolutely astonishing.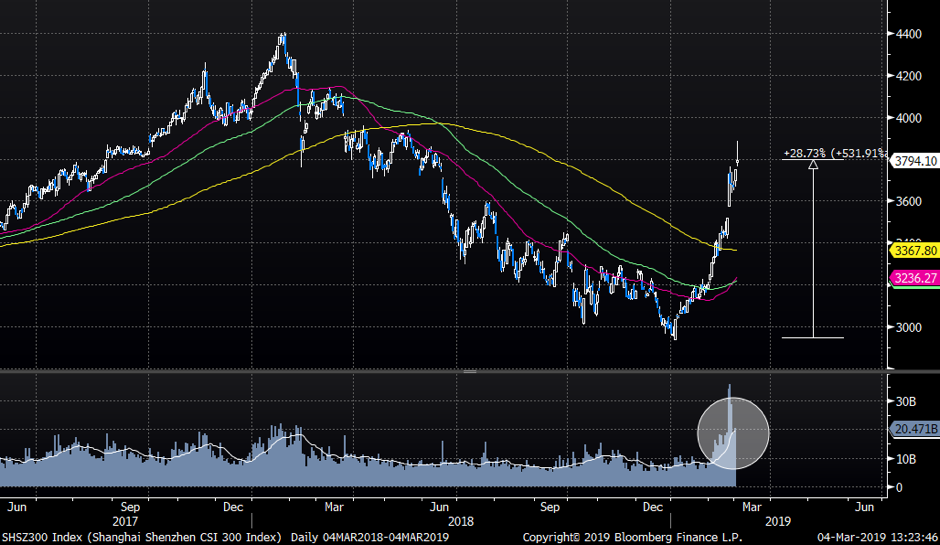 Today, most people will say the main Chinese index is up 1%, but the reversal from day highs was actually rather big. We saw the CSI 300 and the SHCOMP indices put in big reversal candles, a shooting star candle. For a more "permanent" reversal, we would nee a confirmation candle to follow the intra day move we saw today.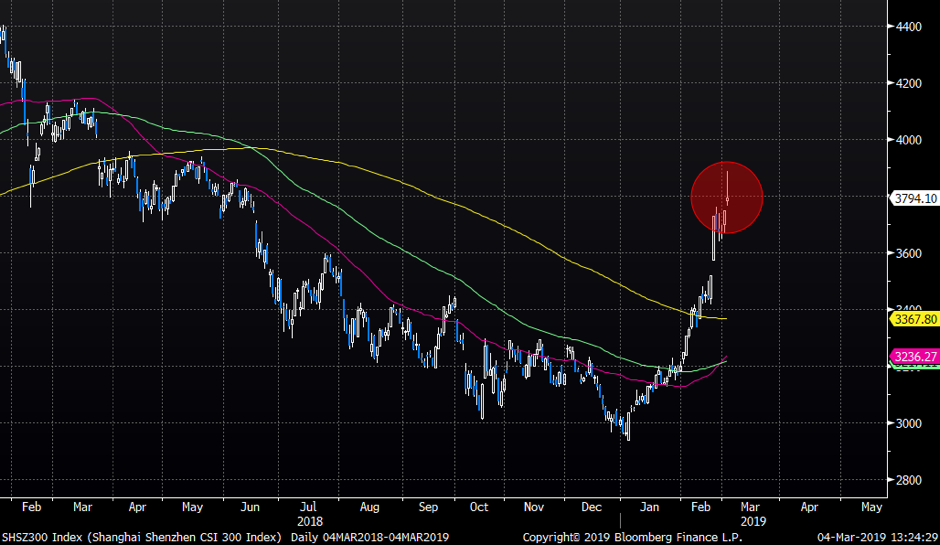 Note that the CSI 300 topped out with the same candle type back in the autumn of 2015. Back then the index had gained 28% from those recent lows, just like now. The following retracement in 2015 was big.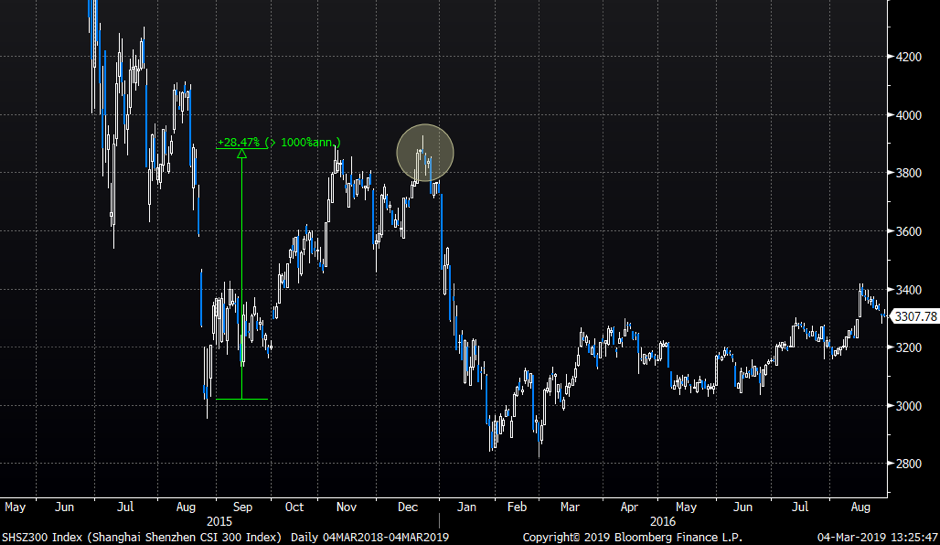 Despite the Chinese indices feeling so bullish, and the average Joe has jumped all in, the prudent investor should pay attention to the intra day reversal we saw today.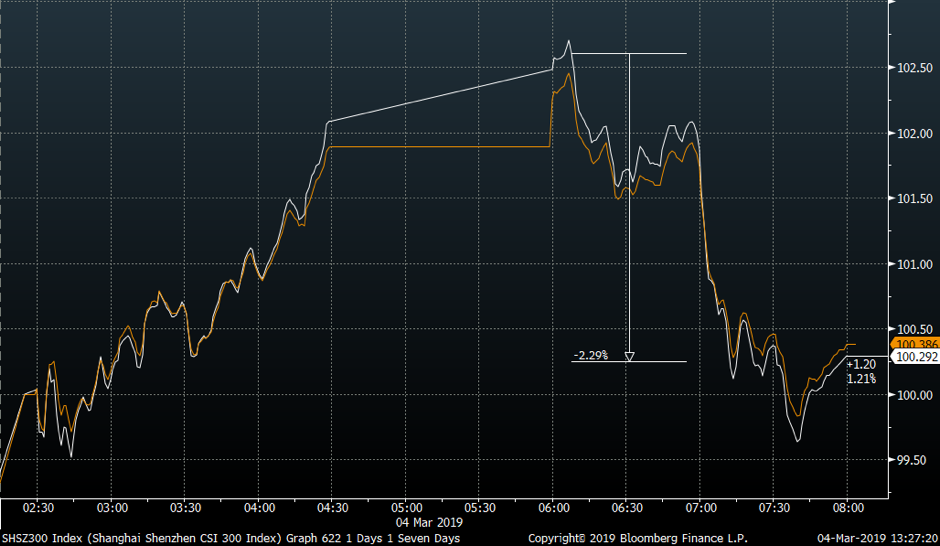 Source; charts by Bloomberg