Global volatilities have imploded since the "great low" in equities was marked during past Christmas.
It was interesting to note that Eurostoxx 50 index volatility, V2X, was relatively "calm" even during the sell off last autumn. While VIX reached levels above 35, the V2X remained elevated but traded lower compared to the VIX (Europe was closed during the biggest VIX spike at Christmas).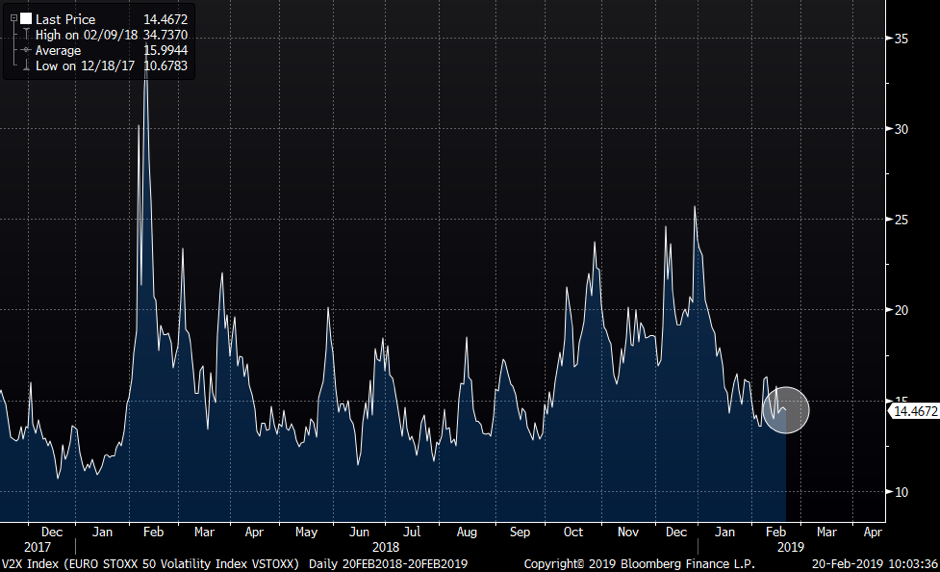 Below chart shows the V2X versus VIX ratio since 2000. The ratio was a bit lower recently, but on a longer-term historical basis it trades relatively low. Despite the various challenges facing (tired) Europe, the "complacency" is present.
The rational investor should probably look at hedges in the V2X. After all we have the Brexit coming up, Italian mess ongoing, Spanish elections, Autos "situation" as well as the US trade tensions. There are also some unknown unknowns that can be hedged.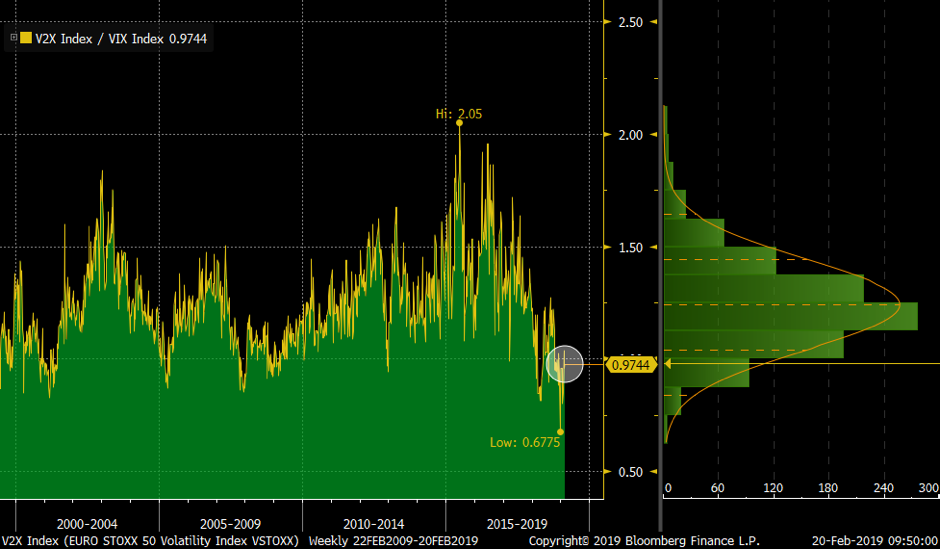 Source; charts by Bloomberg