Gold has been trading weak over past sessions, despite all the global "crisis" news headlines. The shiny metal topped out in February and has since then traded inside a perfect downtrend.
Many expected gold to break up as global risks have been on the rise, but gold has refused popping higher, on the contrary it has been trading weak. We are now down to the big support around the 1270 level. The longer-term trend is around these levels. If gold did not break up when markets tanked, we ask ourselves what could happen to gold if things get a bit more "organized"?
Watch the 12790 area very closely!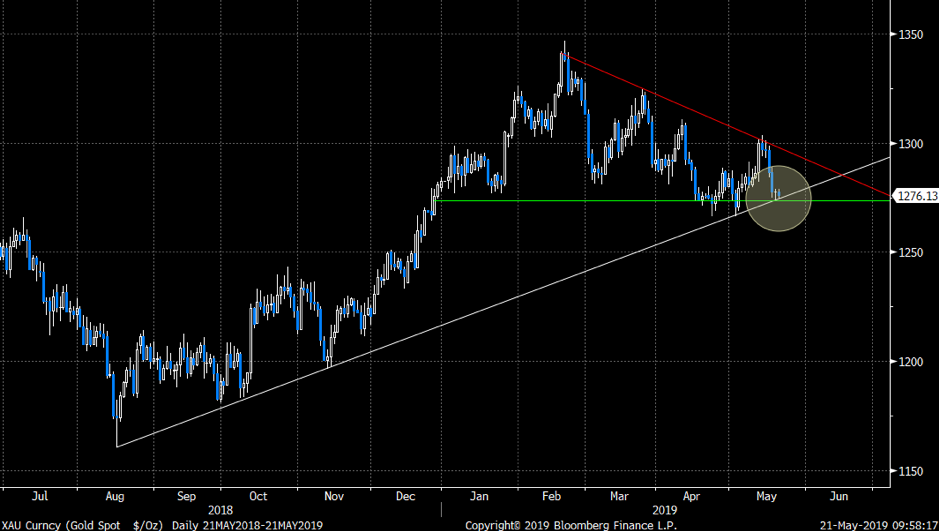 As we have been pointing out, gold has moved in tandem with the VIX around fluid situations. The VIX spiked big recently, but has given back most of those gains, especially as a VIX short squeeze took the index to way too rich levels. Note the VIX (orange) versus Gold (white).
It seems, despite "everything" going on in the world, we should watch the support closely, coz it could be a make or break level.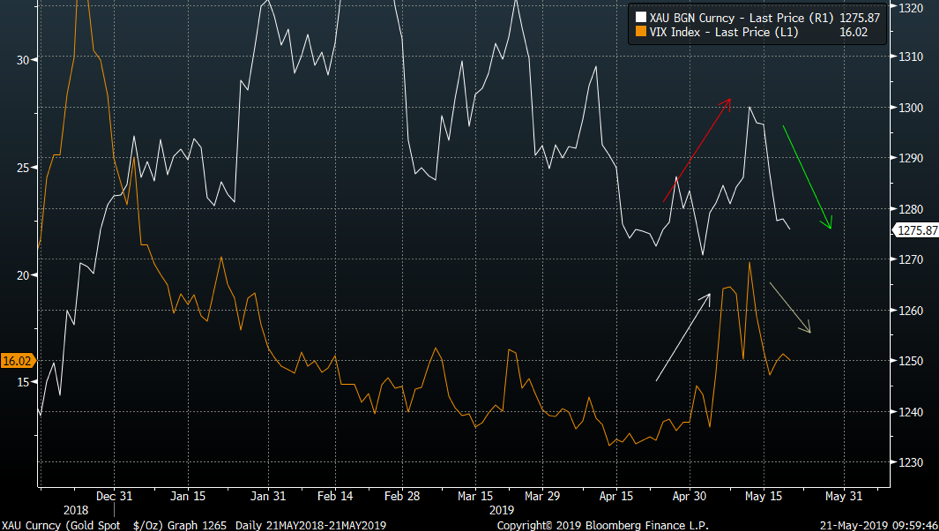 Source, charts by Bloomberg