Gold is moving quickly lower this morning and is breaking below the big 1300 level as we write this note.
The shiny metal bounced perfectly on the trend line last week. As we suggested back then, max upside for the bounce was around the 1305 area. The reversal so far today is not pretty. Note the negative trend line since recent highs right at day highs.
A close below 1300 is not good for the bulls. If this occurs, be sure to watch the longer-term trend as this would risk taking out the 1280 support. Should the 1280 support be taken out, the next big level is at 1250, the 200-day average.
Gold volatility moves differently to most other assets, ie gold falling does not mean gold volatility must spike at all. Do note that fold volatility is relatively low, offering interesting long premium plays depending on your directional bias. Below chart showing the GLD US implied vol versus 30 day realized vol.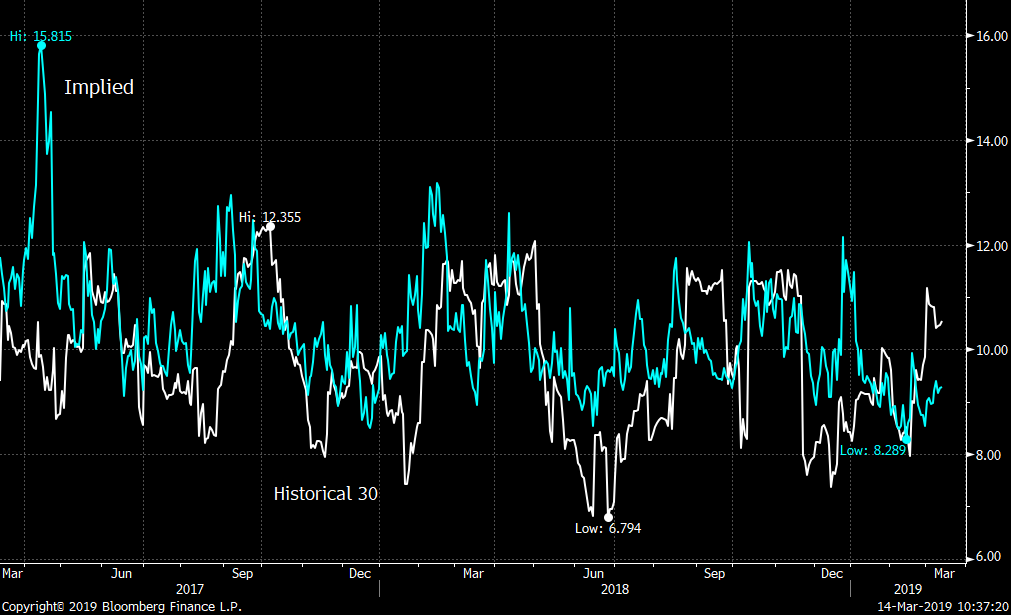 We are not surprised to see gold reverse. After all, the crowd is long gold!
Net non-commercial longs in gold.
Source, charts by Bloomberg