Earlier today we showed that the Chinese PMI has been very correlated with German yields, see the below chart. Let's see if German yields start moving higher for real, or if today was just a one off. Germany is "sick" of the Japanification mode, and higher yields would be welcome, at least for some of the beaten sectors.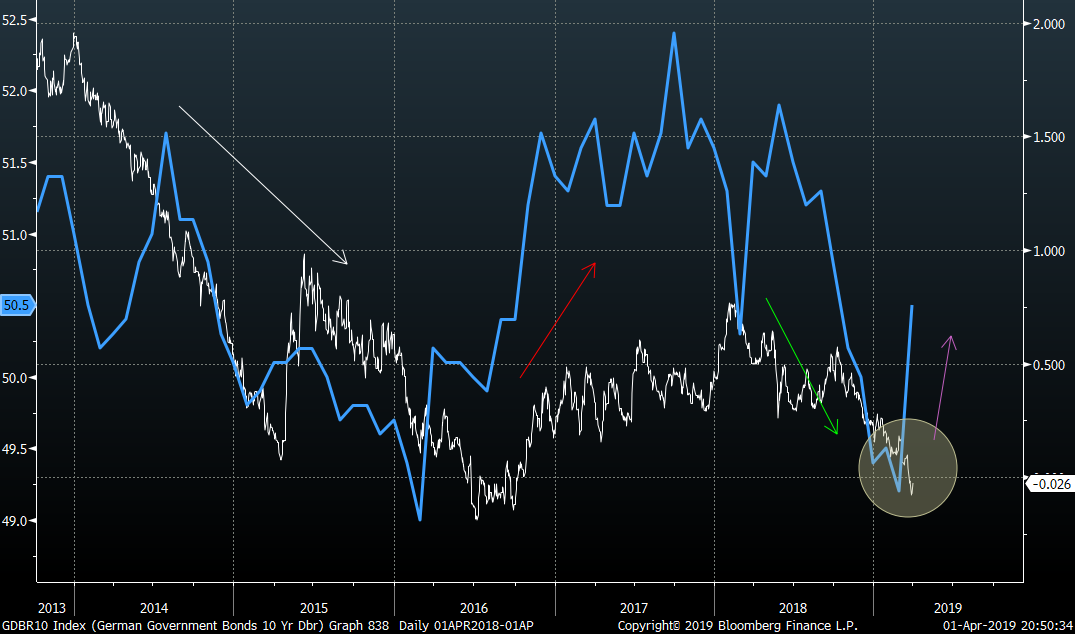 Germany's DAX surged today, and we saw classical German names outperforming the market, Infineon, Daimler etc. The DAX has been stuck inside a huge negative trend for a long time. We are approaching those huge levels. Note the DAX managed closing above the 200 day today. Make or break coming up?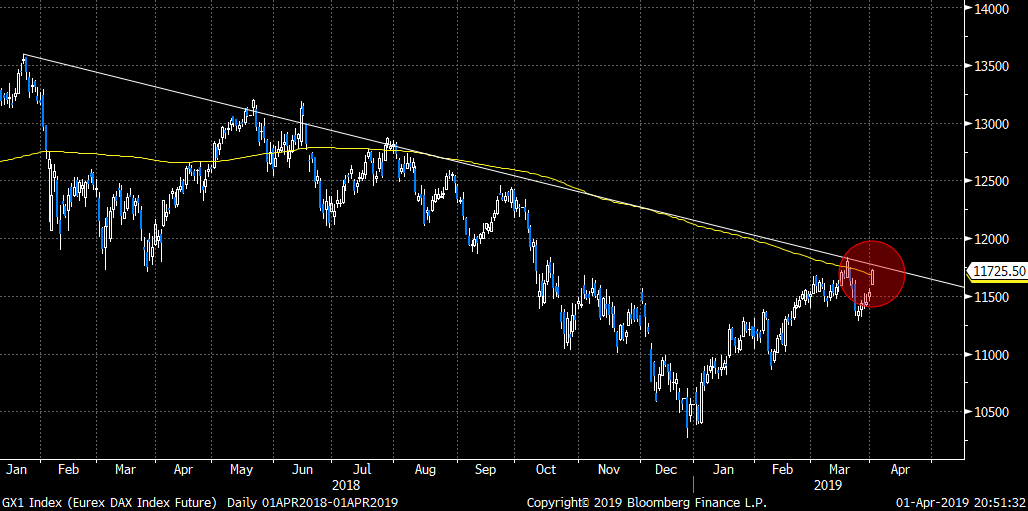 The most German sector of them all is the autos, SXAP. The index surged by 3.3% today. Note the negative trend line as well as the 200 day slightly higher. Make or break here as well?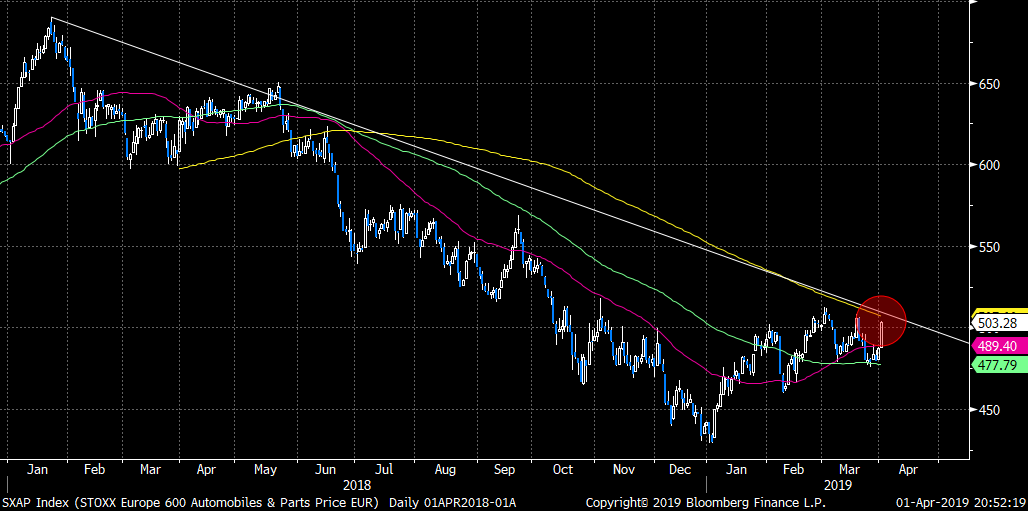 The most classical China play, basics/miners had a huge day today. The index crushed resistance levels and closed higher by 3.6%! The squeeze is on….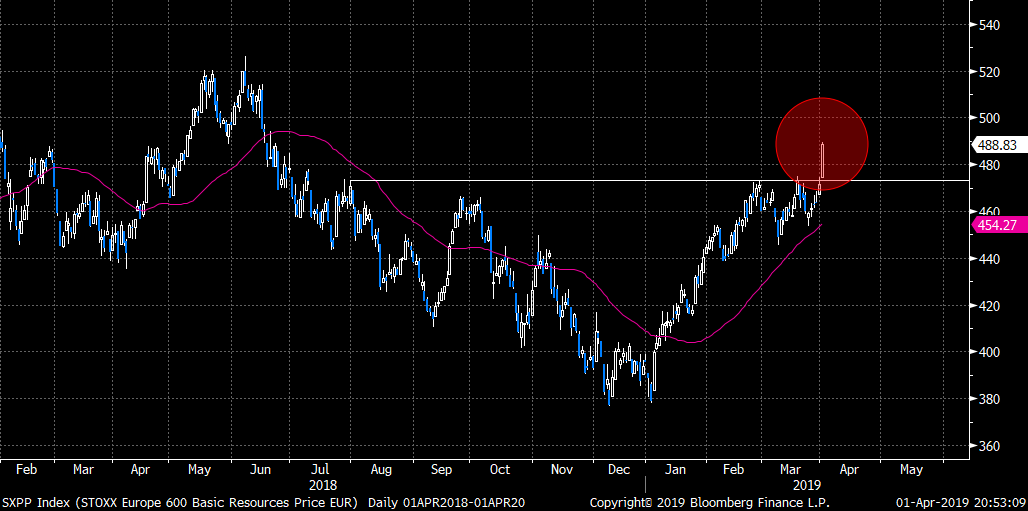 European (zombie) banks have been struggling for a long time. The trend is still horrible, but the SX7E index has actually been making higher lows and managed to put in a big gain today, +2.8%. European banks desperately need an uptick in yields.
Continue to watch the Chinese PMI, as the impact via the Bund has spill over effects to various sectors in Europe stuck in Japanification mode.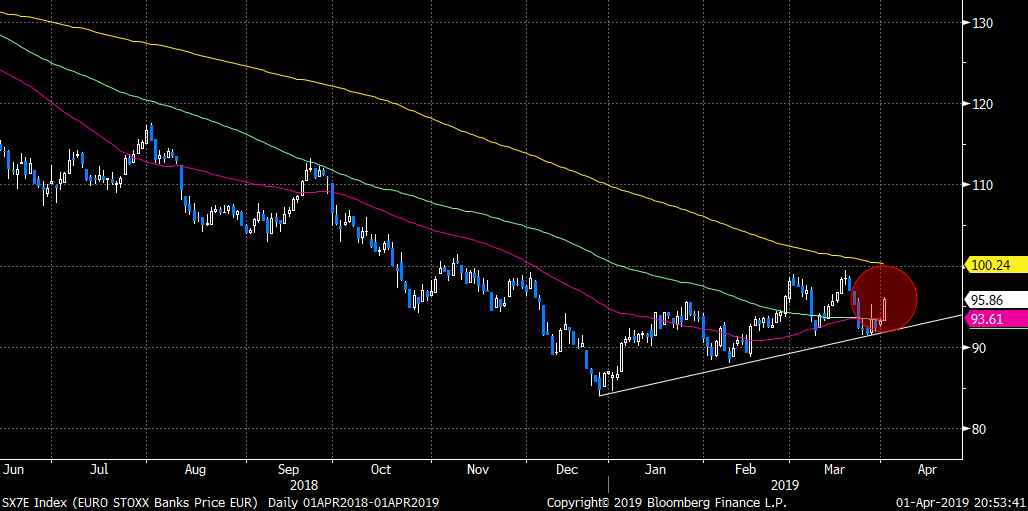 Source: charts by Bloomberg