We just got the latest stats out from Germany and PMIs is not a pretty reading.
*GERMANY APRIL SERVICES PMI RISES TO 55.6; FORECAST 55
*GERMANY APRIL MANUFACTURING PMI 44.5; FORECAST 45
If Germany is the growth engine of Europe, then the below chart should be of concern. GDP forecast of only 0.5% is not what will make Europe grow. Add the Italian situation to the mix, and the never-ending Brexit mess, and Europe looks increasingly "tired".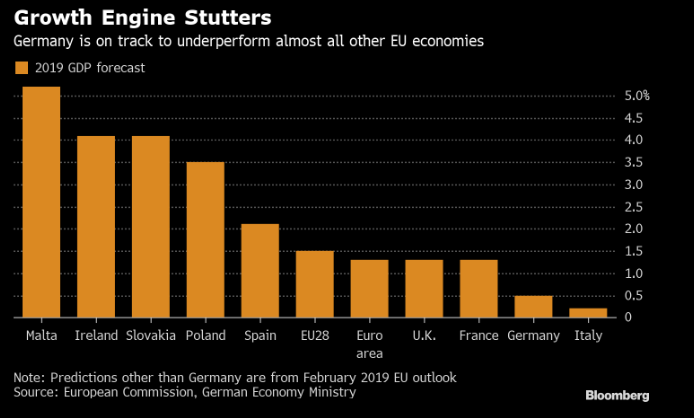 Meanwhile, the mighty DAX has risen almost 20% from December lows. Investors jumping "all in" has pushed most indices higher, irrespective of the underlying economy. DAX has a huge level at 12000 to be observed carefully.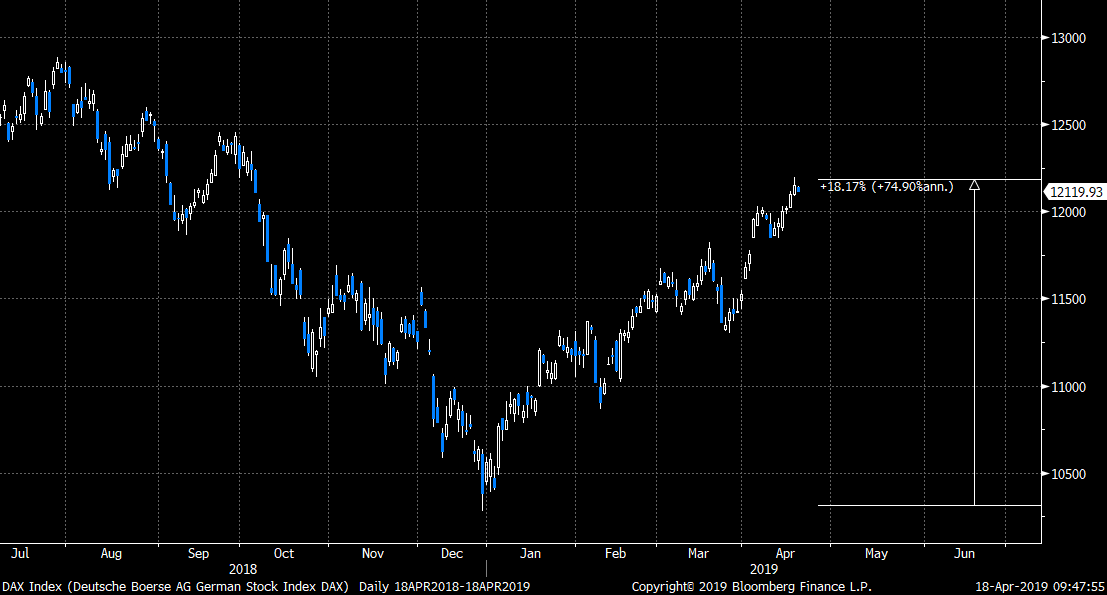 As the equities melt up has continued, all global volatilities have imploded in a rather extreme fashion. Below is the DAX vol index, V1X. Unless you discount only good times ahead, you should consider adding some protection to your portfolio here as hedges are not expensive at these volatility levels.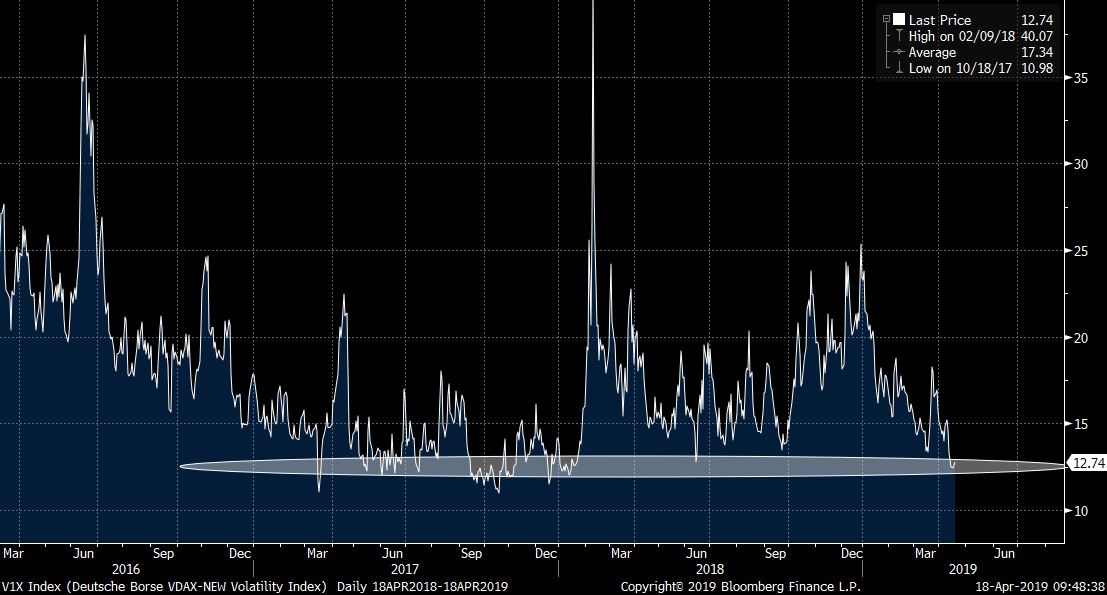 Source, charts by Bloomberg