A few days ago, we outlined our logic for the possible "fluid" situation that was possibly about to hit the Emerging markets space. Since then, assets in primarily Brazilian and Turkish markets have crashed, but let's start with some developed markets moves first.
We have shown the below chart of the US 10-year yield vs the SPX on a few occasions. It remains one of the "key" charts to watch as the divergence is simply amazing by now. The last leg lower in yields has been a brutal move, taking most by surprise.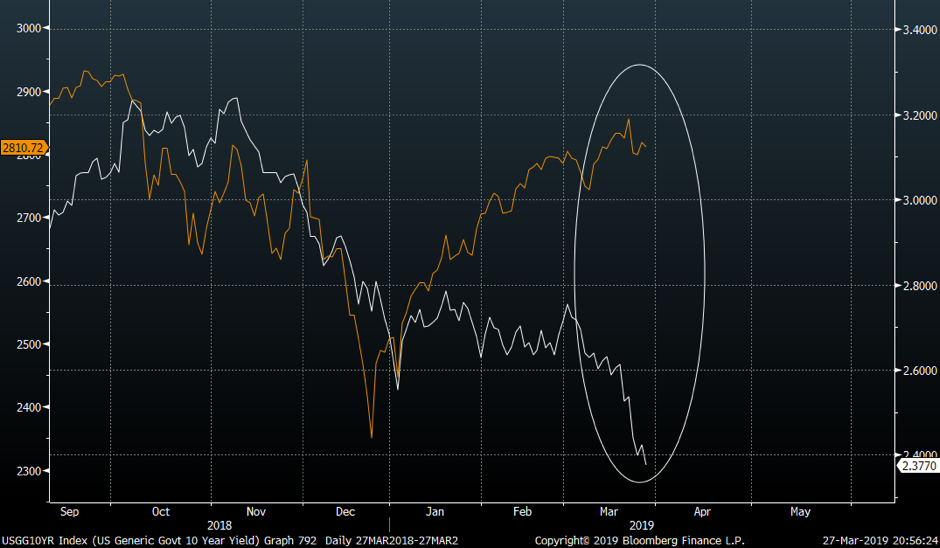 Below is the US 10-year yield. Finding levels to trade is almost impossible, but the pace and direction is very big and is forcing people to reshuffle risk.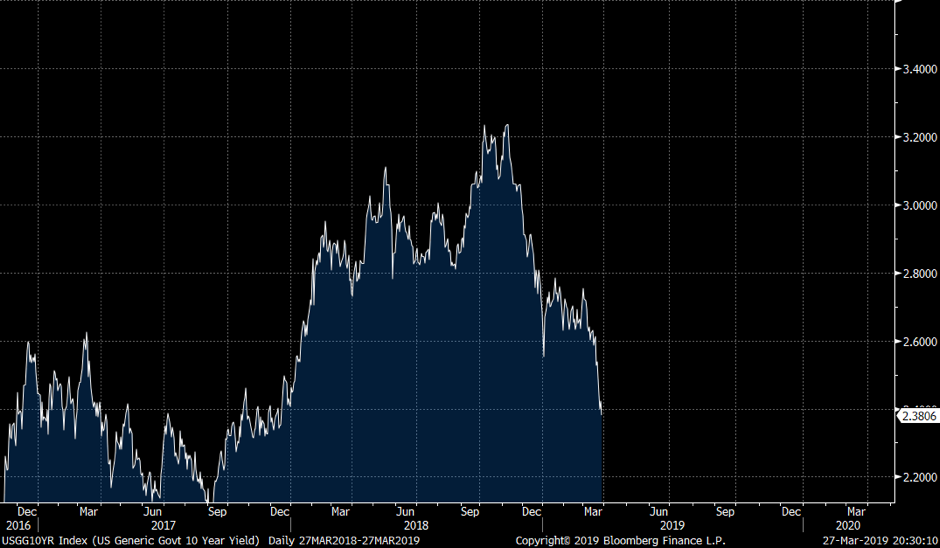 A few weeks back nobody saw any volatility in bonds space. This changed abruptly. Bond vol index, the MOVE index, has skyrocketed lately. This is a huge move and should be well observed.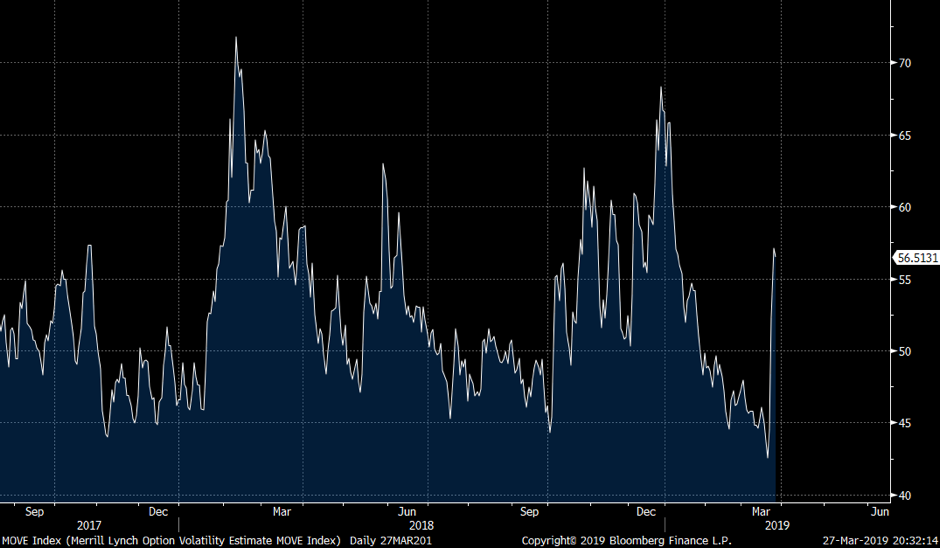 While we have seen some big moves in developed market assets, some of the recent moves in emerging markets have been absolutely brutal. Brazilian main equity ETF, the EWZ US, has been in a free fall mode last few days. Pension reform talks not going well and arrests of high-profile people are only a few of the ingredients. Brazil is a huge country, and irrespective if you trade the space or not, you should watch it closely.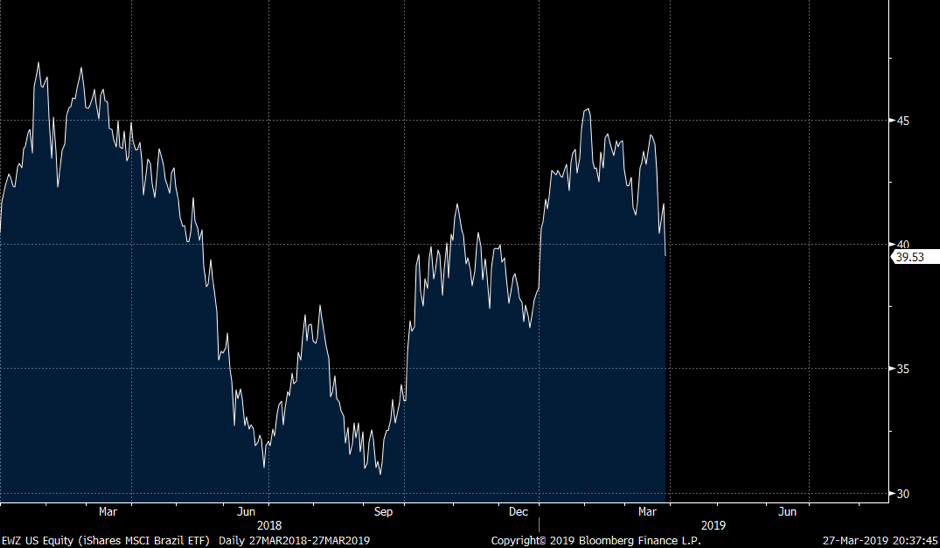 The epicentre of the Emerging Market moves this week has been the Turkish market. With the FX market practically not functioning, other assets started freaking out. The main ETF, TUR US, crashed 7.5% today and is down previous days as well. Déjà vu from last summer?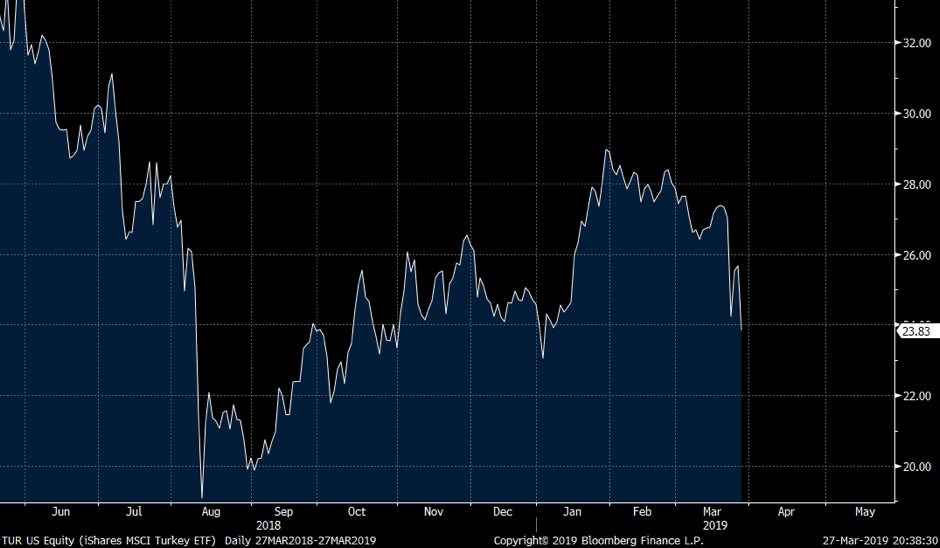 The moves in primarily Turkey and Brazil "revived" the sleepy JPM emerging market volatility index that has been on fire over past days.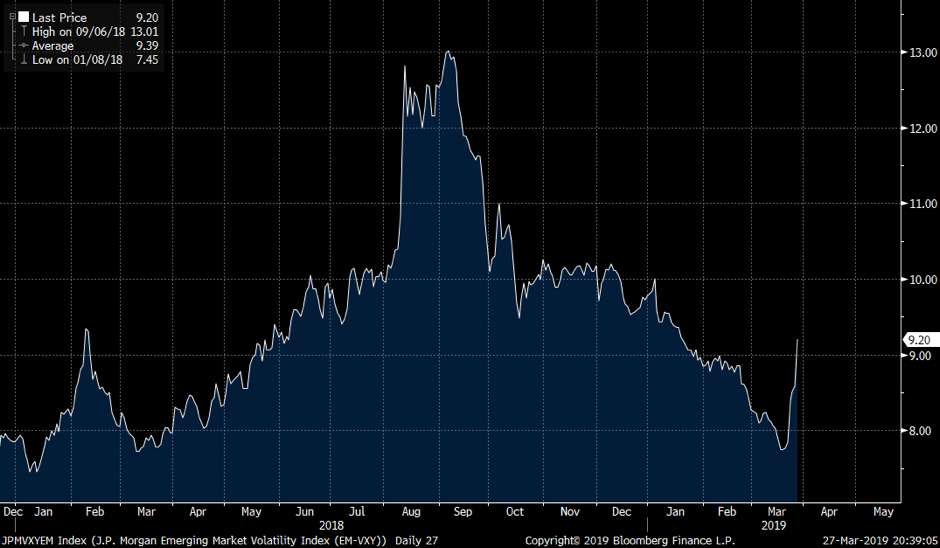 The absolutely most crazy move of the week so far is the Turkish implied forward yield. At one stage today it reached almost 1400%. With such crazy moves capital markets stop functioning normally.
Having much view post these enormous moves is practically impossible. Buying hedges at current prices for these markets seems a late trade. We pointed out the risks over previous days. From here we are just observing these fluid markets. Stay tuned.
Source, charts by Bloomberg