Emerging markets have been trading under great pressure lately. It started showing early in the EM FX space, then spread to EM equities space, and eventually spread to other DM equities. Interesting to note is the fact that despite the initial fall in US indices yesterday, the EM space traded with a relatively good "bid tone".
Below is the JPM EM FX index. The trend is not great, but it could well be bouncing on important support levels here.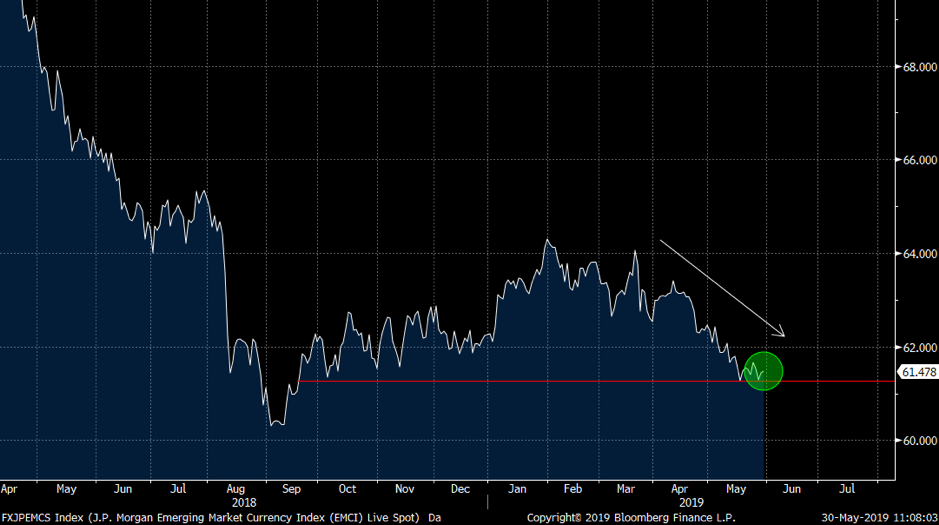 The Emerging market etf, EEM US, has traded down sharply since the April highs, but managed bouncing well on the huge 40 level. The EEM US is actually a rather range bound asset and tends to bounce/retrace on big levels.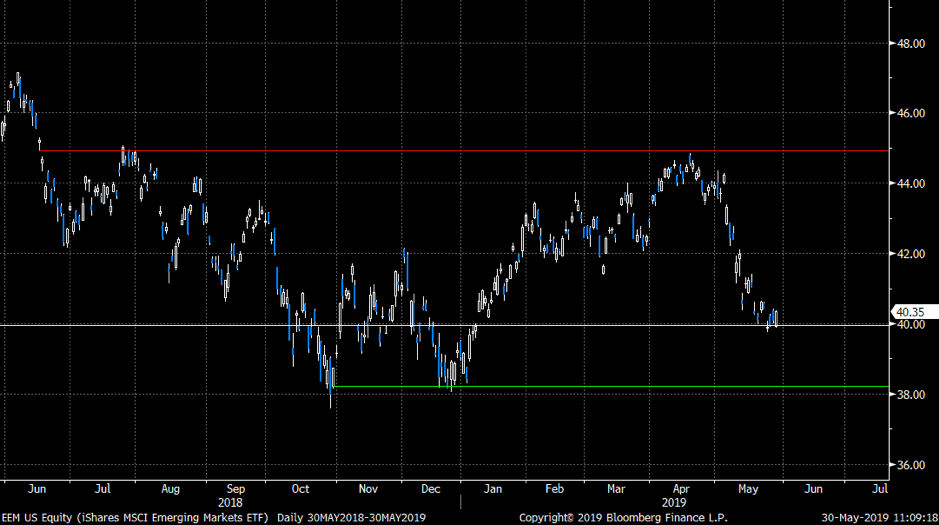 EM volatility index, the VXEEM index, is up but remains well below the early May highs. Our take here is that the EEM US bounces further. The negativity around the EM space is too high and we believe the big supports will hold well. Longs with stops at a relevant level below 40 looks like a good risk reward set up here. Given the fact the VXEEM is still rather elevated, the more risk aware person can consider some covered call strategies.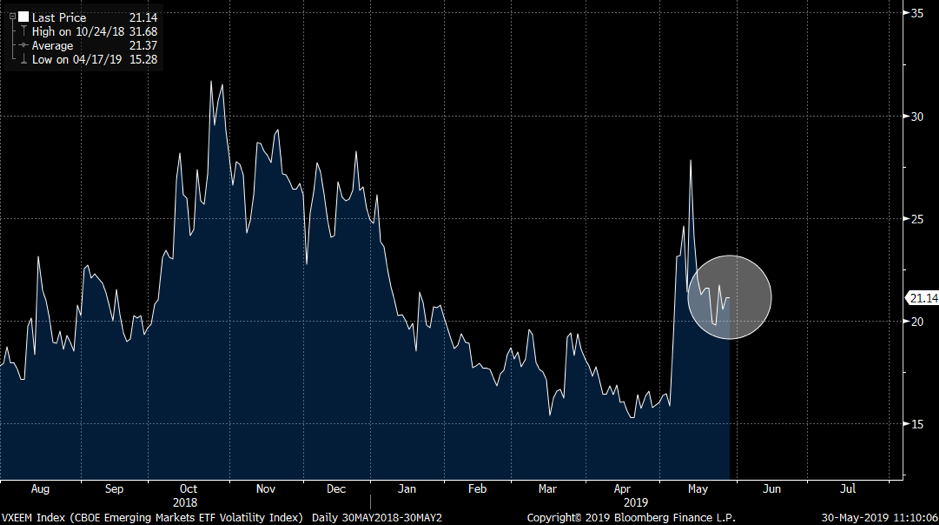 Source, charts by Bloomberg