Everybody has an opinion on the mighty USD, but the fact is this is a range bound asset over past months. There is a trend higher, but it is not overly steep. The DXY is trading at same levels we saw it trade at 1, 2, 3, 4, 5…months ago.
Do note the 200-day average is right here as well as the trend line from last year.
Possible triggers here are hard to find, but we are trading at must hold levels.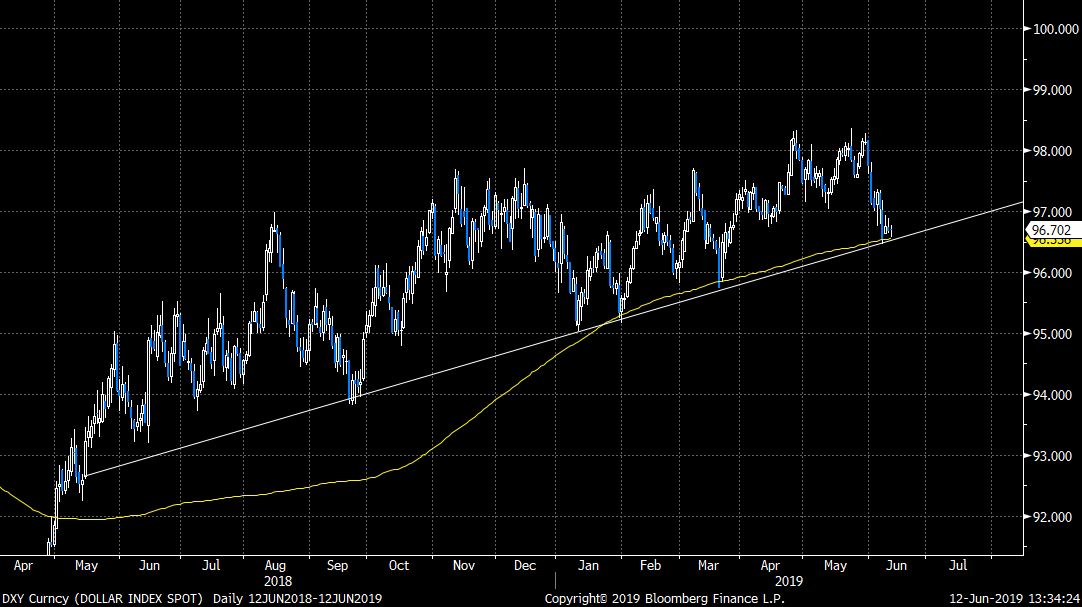 Net non-commercials have not done much lately.
We have no great directional take on the USD here, but we would expect a big move should the support levels be taken out.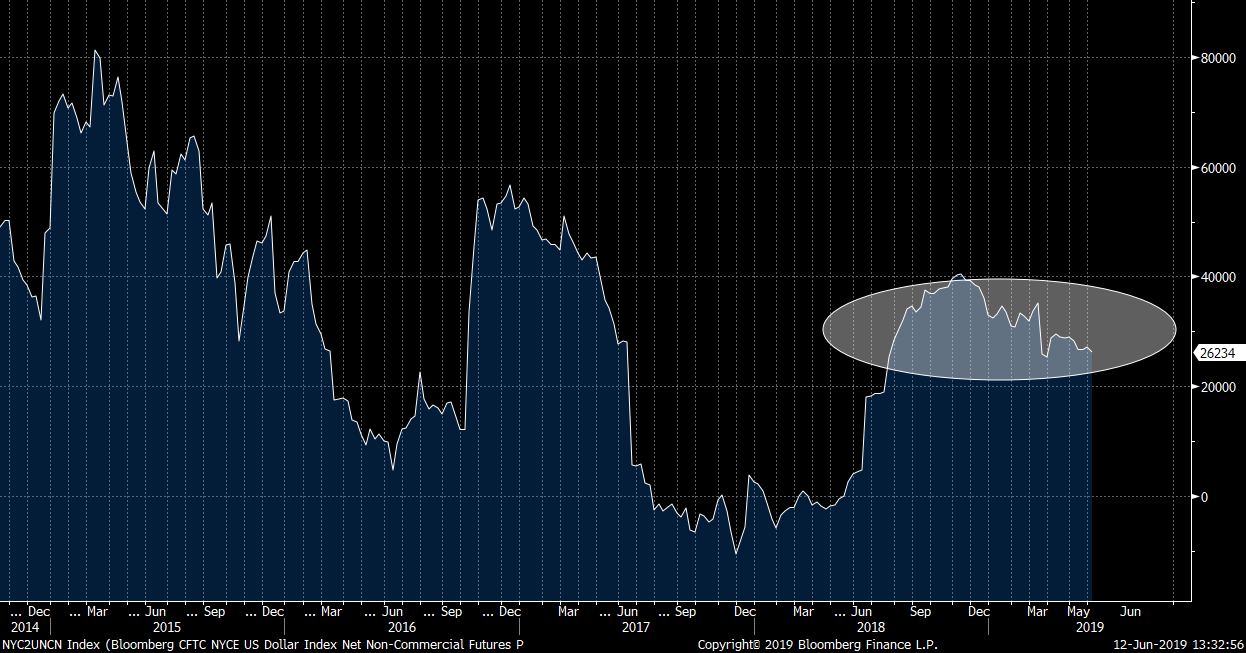 Source, charts by Bloomberg