There are several divergences showing up in markets recently.
One of the pure equity divergences is the fact both Russell and the Transport indices are fading as of late, absolutely, but even more relatively speaking versus the SPX.
Having bounced violently, the underperformance showing among ex leaders should be watched carefully.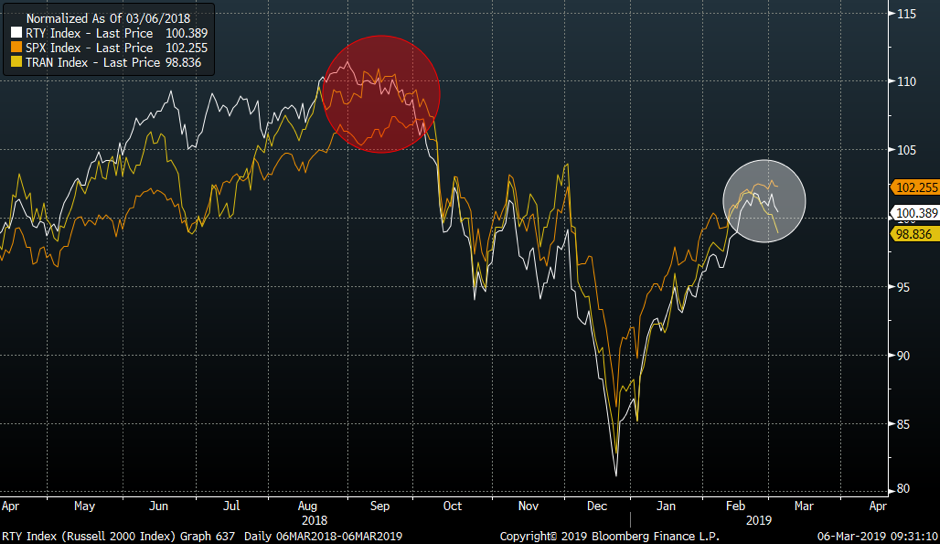 As we outlined yesterday, VIX showed some rather extreme intraday price action, two days ago, as markets turned lower intraday. The move in VIX was immediately exaggerated, in our view a sign of nervousness underneath the "calm" equity markets.
The bounce from Christmas lows has nothing to do with the economy being better. Sure, Fed said this and that, China has rallied, but don't forget, the most important input for short term market moves is the stupidity of masses.
The crowd was caught massively short VIX just when markets imploded last year. We then saw the crowd load up on VIX just when VIX was at highs. The crowd has once again decided to be massively short VIX. The freshly updated chart below needs no further comments (VIX positioning white, VIX orange).
Maybe this time is different, but we doubt it.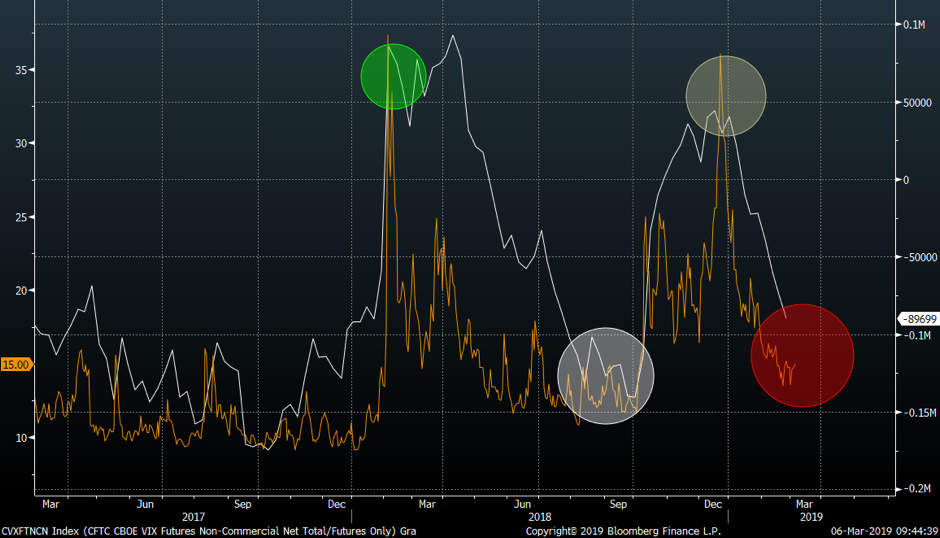 Source, charts by Bloomberg