Coffee can be potentially one of the top investing opportunities of 2019.
These days coffee has bullish momentum with prices that are now at a 3-month high.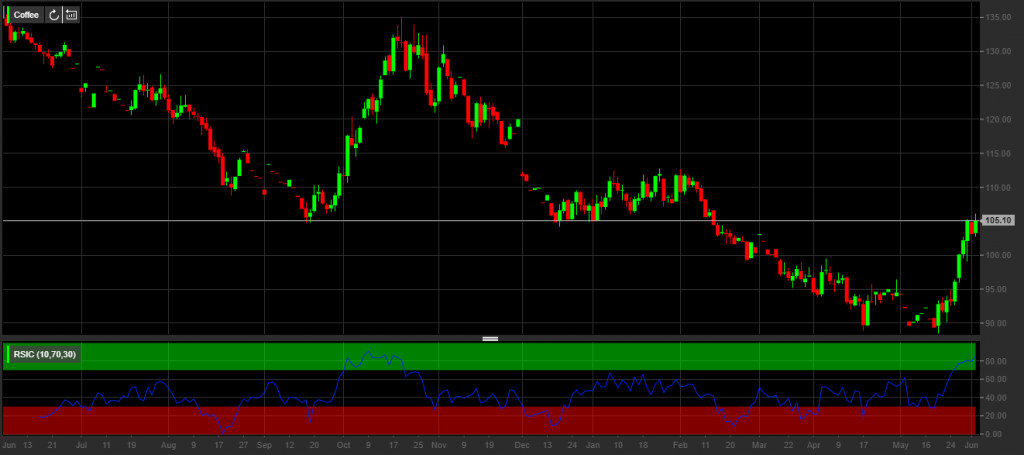 Source, TeleTrader
The volatility in coffee is starting to expand which is a terrific thing to see with the next major resistance level around the 107 area. Probably this level will be tested in next week's trade. 
Why does coffee have potential?
The large money managed funds have had a record short position, but this market is turning the corner as heavy rains could delay harvest, and on top of that inventories of coffee have now hit an eight-month low at 2.393 million bags.
According to FoodNavigator.com, the coffee market is in crisis.
The reason for this is the fact that the international coffee prices are less than 45% in real terms compared to the last decade. Also, supply is high. One could argue even too high in relation to the price.
Approximately 35% of the global supply of coffee beans comes from Brazil and the trend in the Brazilian real therefore has a strong influence on coffee prices.
There seems to be a strong correlation between the Brazilian currency Real and the coffee price.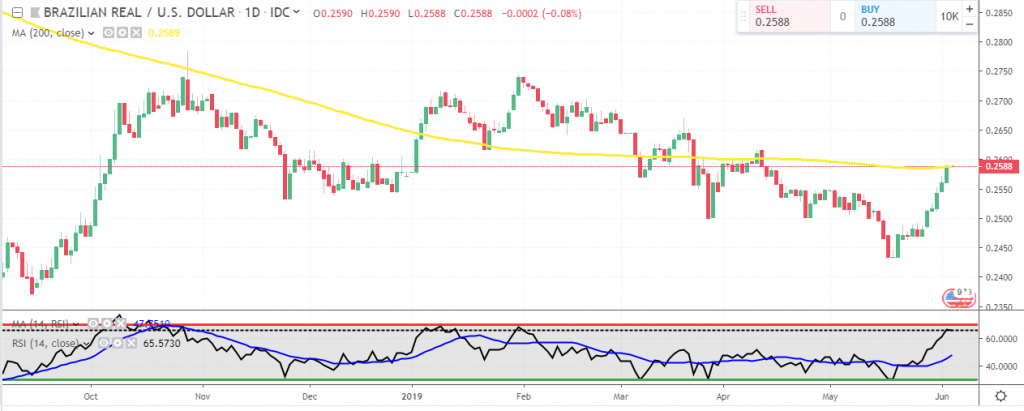 Source, tradingview
For 2019, ABN AMRO foresees a stronger real against the dollar, mainly due to US economic policy and a more favourable investment climate for emerging markets.
The coffee price will rise due to the stronger real as coffee is largely traded in dollars on international markets. The stronger real makes coffee less valuable and that gives traders in Brazil an incentive to sell less in international markets in anticipation of higher prices.
If there is one thing, I know from the past, it is the fact that coffee moves ultrafast once it starts trending. The reasonable high after a breakout (107 level) should be at 113 level.
So, it will be of the highest importance to act fast, if and when a breakout takes place.