German 10-year Bond yield down to 2016 lows
Benchmark market rates for sovereign securities issued by the German government fell to the lowest level since the fall of 2016 on Wednesday amid the ongoing trade tensions sparked by the trade dispute between the United States and China. German Bund yields were under pressure since the begging of the week amid trade worries as market watchers turned towards safe-haven investments.
The yield on the 10-year German bonds fell by 0.029 basis points to minus 0.1% at 11:10 am CET and the 2-year securities yielded minus 0.66% at 11:11 am CET. Meanwhile, the yield on the 30-year bond stood at 0.549%, declining 0.031 basis points at the same time.
Corresponding futures were up 0.21%, 0.03% and 0.65% at 11:17 am CET. (Breaking the News)
German 10-year yield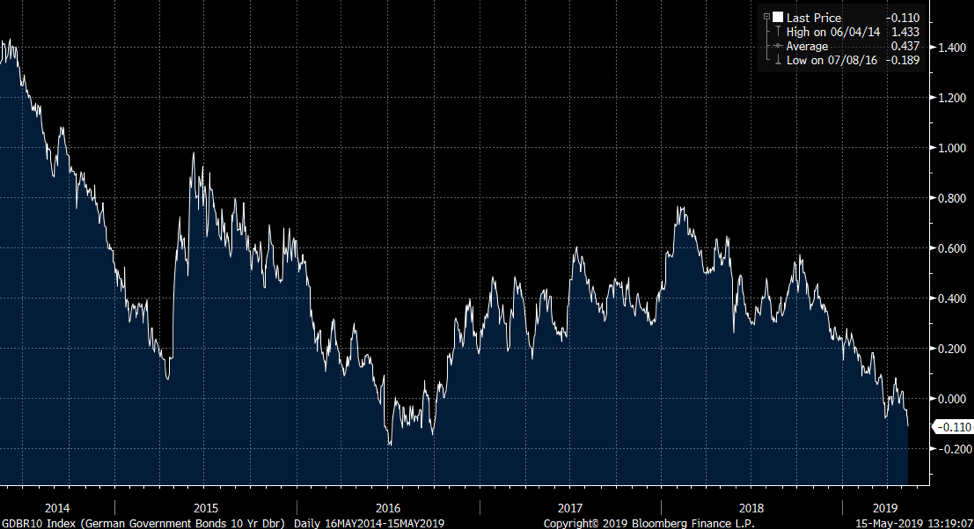 Meanwhile, the price-adjusted GDP in the first quarter of 2019 rose 0.6% compared to the same period a year ago. Also, the report added there were 44.9 million persons in employment in the first quarter of 2019, 481,000 people or 1.1% more than last year.
Germany's gross domestic product (GDP) adjusted for price, season and calendar, recorded a growth of 0.4% in the first quarter of 2019, the Federal Statistical Office of Germany announced on Wednesday.
According to preliminary calculations, increases in construction and private consumption drove the GDP growth, helped also by reduced state consumption expenditure.
DAX is trading down by 0.5%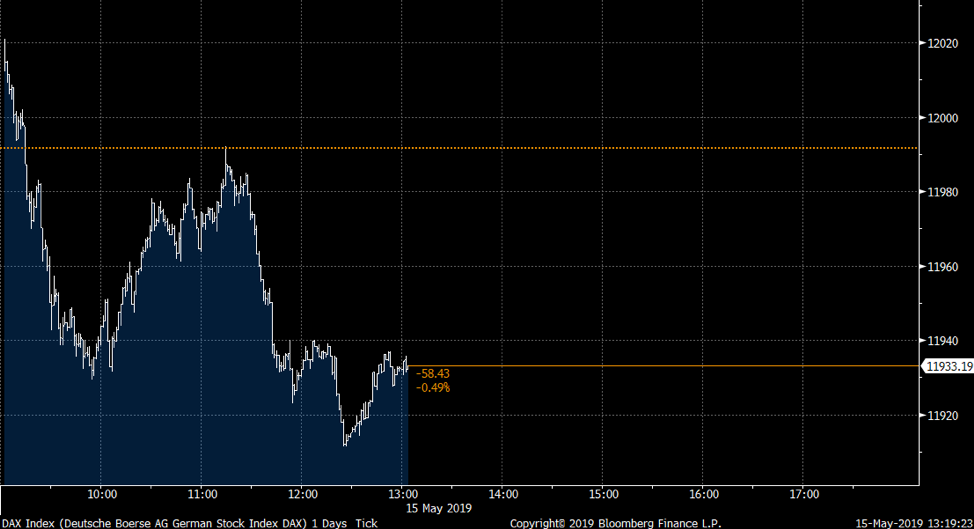 Source, Charts by Bloomberg