As we listen to increasing crowd of preaching "doom" on CNBC these days, we ask ourselves if pessimism is getting ahead of itself, at least for the short term. Markets were due for a correction and we got one, but where are we now?
Most equity indices are down to important levels. Sure, this can collapse, but why not a contrarian bounce here, just when the crowd seems to be getting fearful.
SPX trades right at the huge 2800 support level. If the short-term bearishness ebbs out, the squeeze bounce could get violent.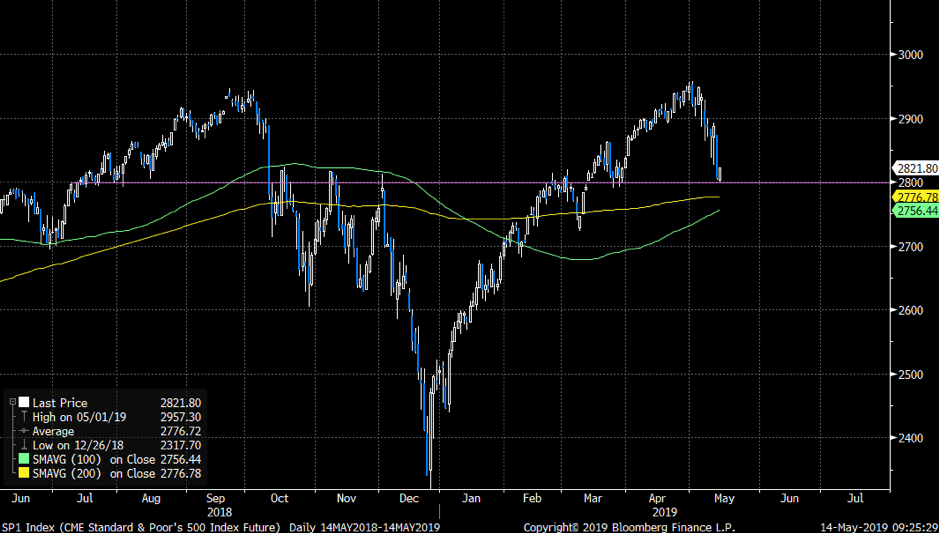 NASDAQ has sold off heavily as well, but note there is a level right here.
Mighty DAX caught the Chinese flu, but this index loves bouncing on the 50 day moving average. Note the moves higher have actually been more violent than the sell offs so far in 2019.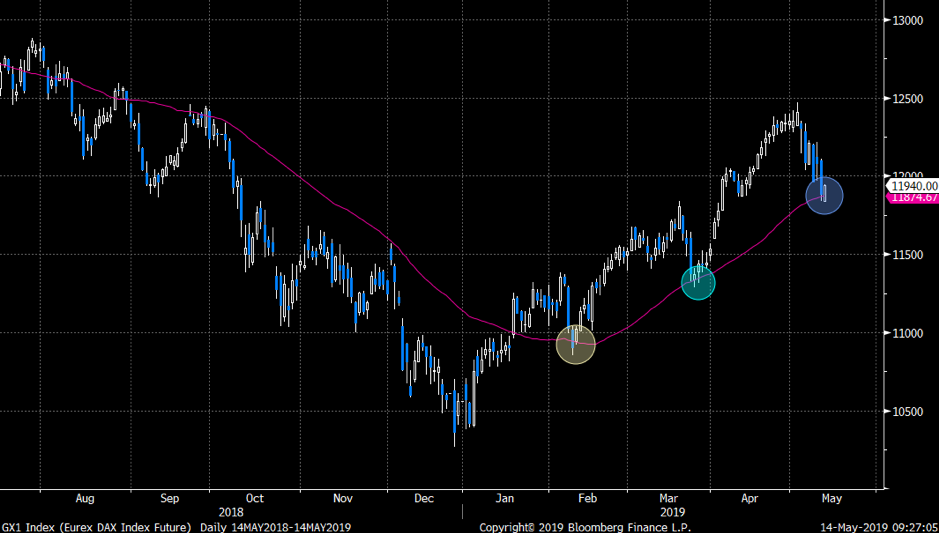 Despite all the China US trade war news, the Chinese indices remain trading rather flat compared to one week ago. The sell off started weeks ago.
We are watching price action carefully here in case the fresh bear crowd gets trapped in a bounce.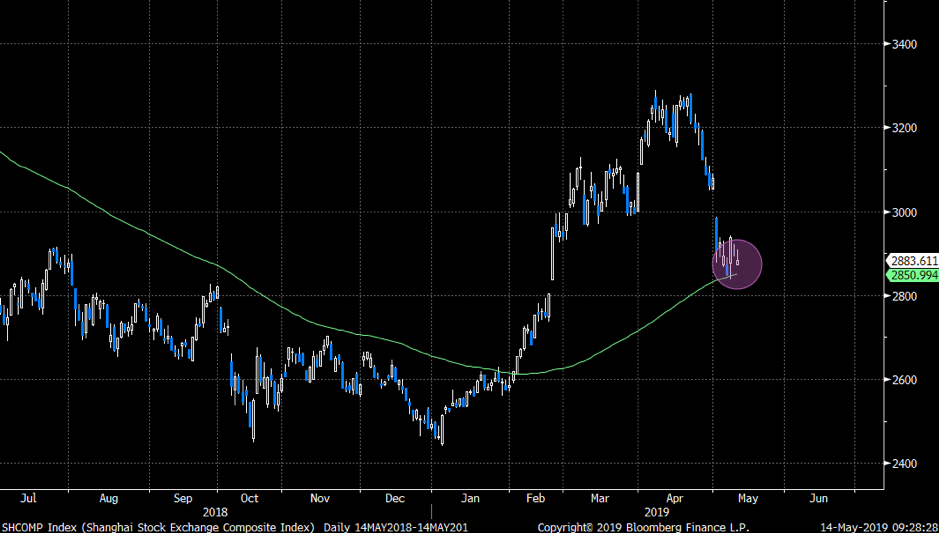 Source, charts by Bloomberg