How far will this bounce go?
That question is what many people are debating at the moment. The bounce caught most by surprise, especially as it has been an extremely "violent" bounce. Liquidity and volumes are light, hence reinforcing moves, both up and down.
At recent lows, everybody was busy projecting how far down the head and shoulders formation would take us. The inverse happened, and here we are, once again close to the huge 2900 level.
The trading "focus" has been changing from China, to Mexico, to US rate cuts etc. It is currently not overly clear to us what is the main driver of the story here. As we wrote late on Friday, we are happy to have caught this last bounce, but we feel rather confused on the next directional move in these erratic markets.
SPX has gone from the lower part of the Bollinger bands, right up to the upper part of the Bollinger bands. With the SPX approaching the 2900 level we feel this is not the time to chase longs!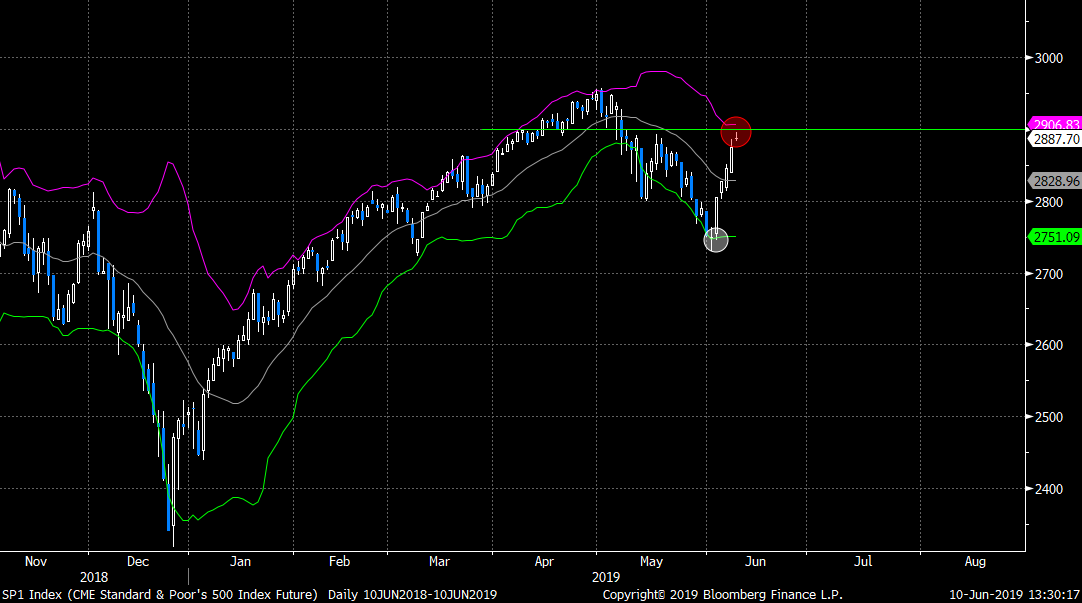 NASDAQ has bounced massively as well and is approaching the big 7500 level. There is still room before reaching the upper band of the Bollinger, but the 7500 resistance is not to be ignored. When there is blood on the streets played out well, but here it is all about wait and see.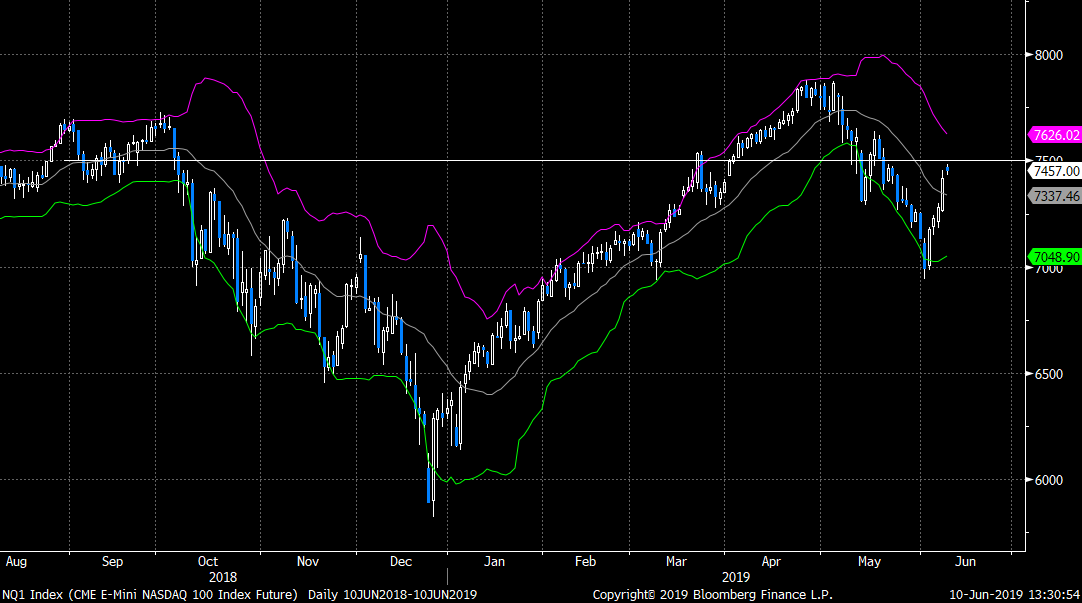 Source, Charts by Bloomberg