Gold has been a great long play since the turmoil started back in October.
Below is a quick update to our note from yesterday, where we asked ourselves if gold has played out its role as a shorter-term play on fear. The steep trend is still intact, but a close below 1280 would be negative. Note the candle today so far is the largest negative candle in several months. First bigger supports are to be found at the 1240 ish level.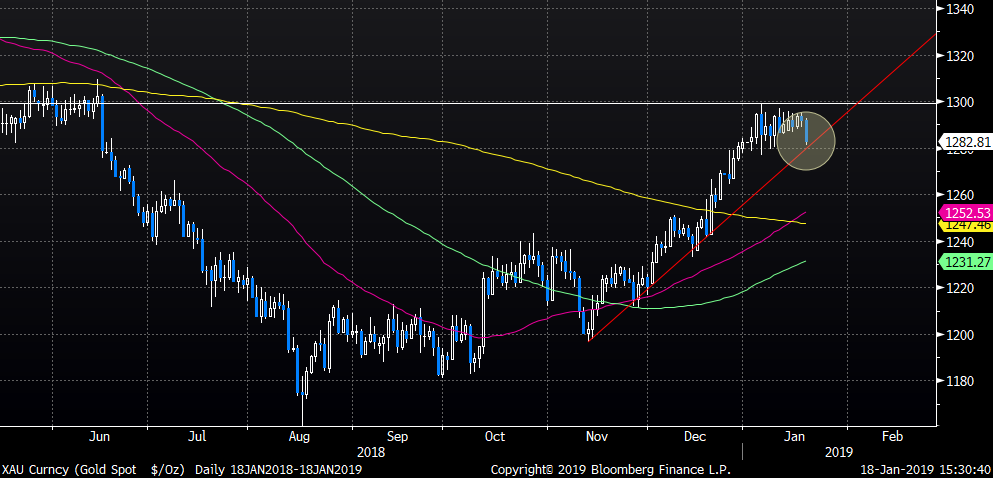 The fear factor "component" in gold (white) should diminish in the short term as the implosion in VIX (orange) continues. For the global macro book, why not a short gold long VIX trade to start leaning into?
For the net long volatility thinkers at these levels, read our previous post here.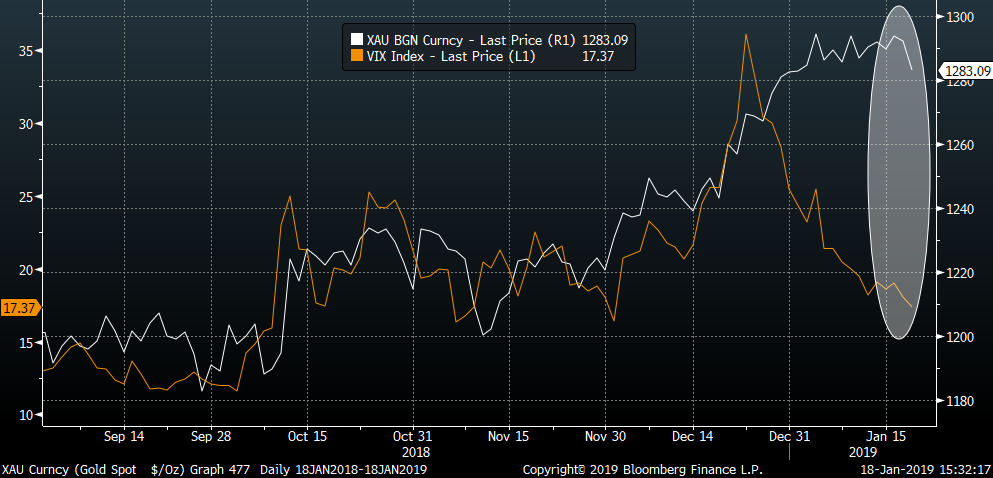 Source; charts by Bloomberg