Would you buy more oil if your only income was from oil? From a risk management point of view it isn't the most optimal strategy.
The world's largest sovereign wealth fund, Norges Bank, announced late last year it was considering to cut oil and gas exposure. The fund is now moving closer to deciding on such a move. Total holdings for the fund is just north of 40 billion USD in oil and gas stocks. As Bloomberg writes:
The fund is awaiting a decision before taking any action, Trond Grande, its deputy chief executive officer, said in an interview after presenting second-quarter results on Tuesday. "We're not doing any specific probability analysis of the outcome, nor any portfolio adjustments based on that," he said.
The below chart of XLE over 5 years is pretty much flat, but with some rather big moves lower a few years ago. Being long XLE and related assets seems not the greatest strategy given the fact your income is only oil related.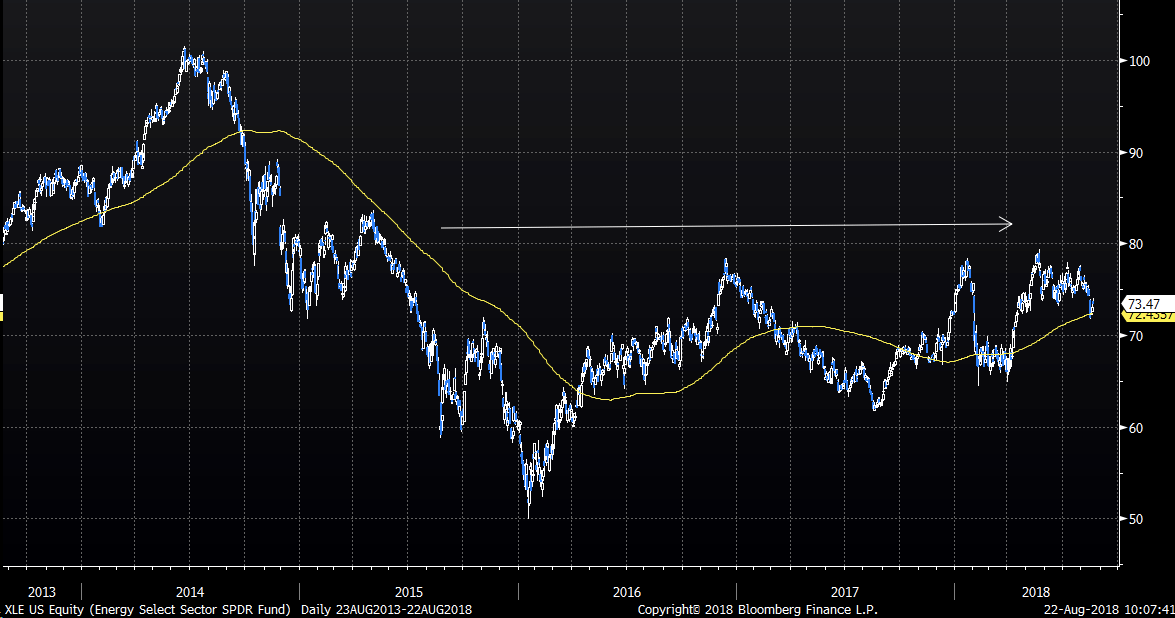 Of course running the world's biggest fund will make you long equities by definition, but putting approximately 6% of the fund in oil and gas related companies is not to be preferred, especially given the performance. Below is a 5 year chart of SPX (orange) and XLE (white).
The expert committee will deliver it's opinion on Friday regarding the wealth perspective by holding oil and gas related equities in the fund. Ultimately it is the government that will decide upon the strategy.
One thing is sure, if they start using the sell button, I would stay away form XLE longs for a while.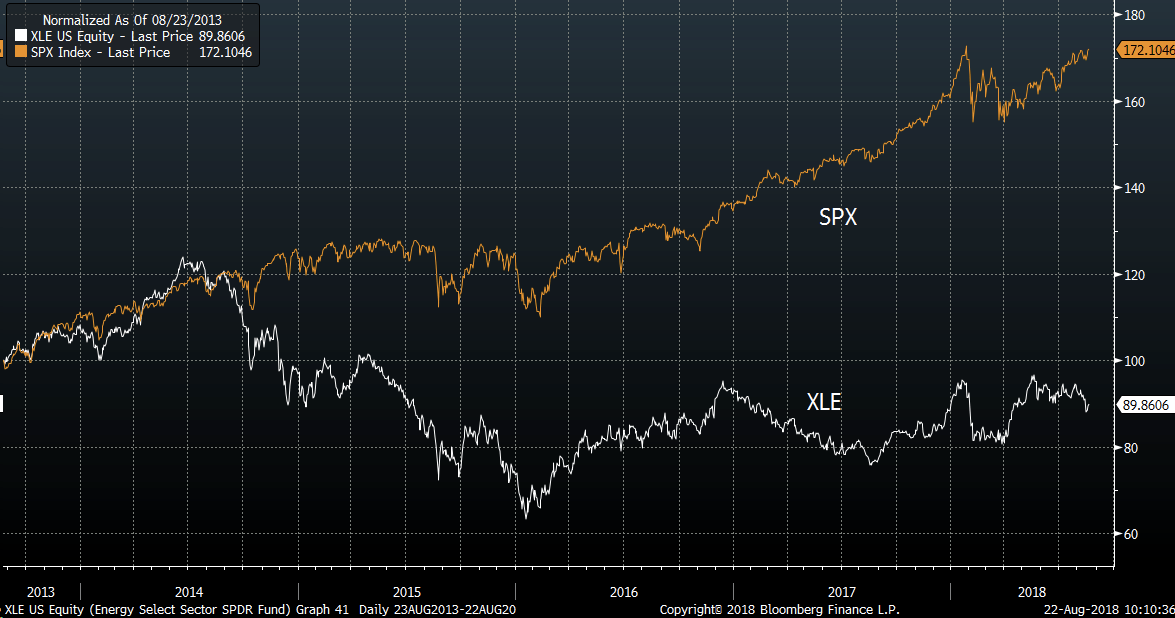 Below are the top holders of some of the biggest constituents of the XLE ETF. Norges is in the top when it comes to holders of Exxon, Conoco and Schlumberger.



Source: charts by Bloomberg