As most people by now know, Spain has the biggest exposure to Turkey. BBVA is the bank holding the most Turkish exposure with it's holding in Garanti bank.
Ironically, Garanti was recently named the best retail bank in Turkey and Europe.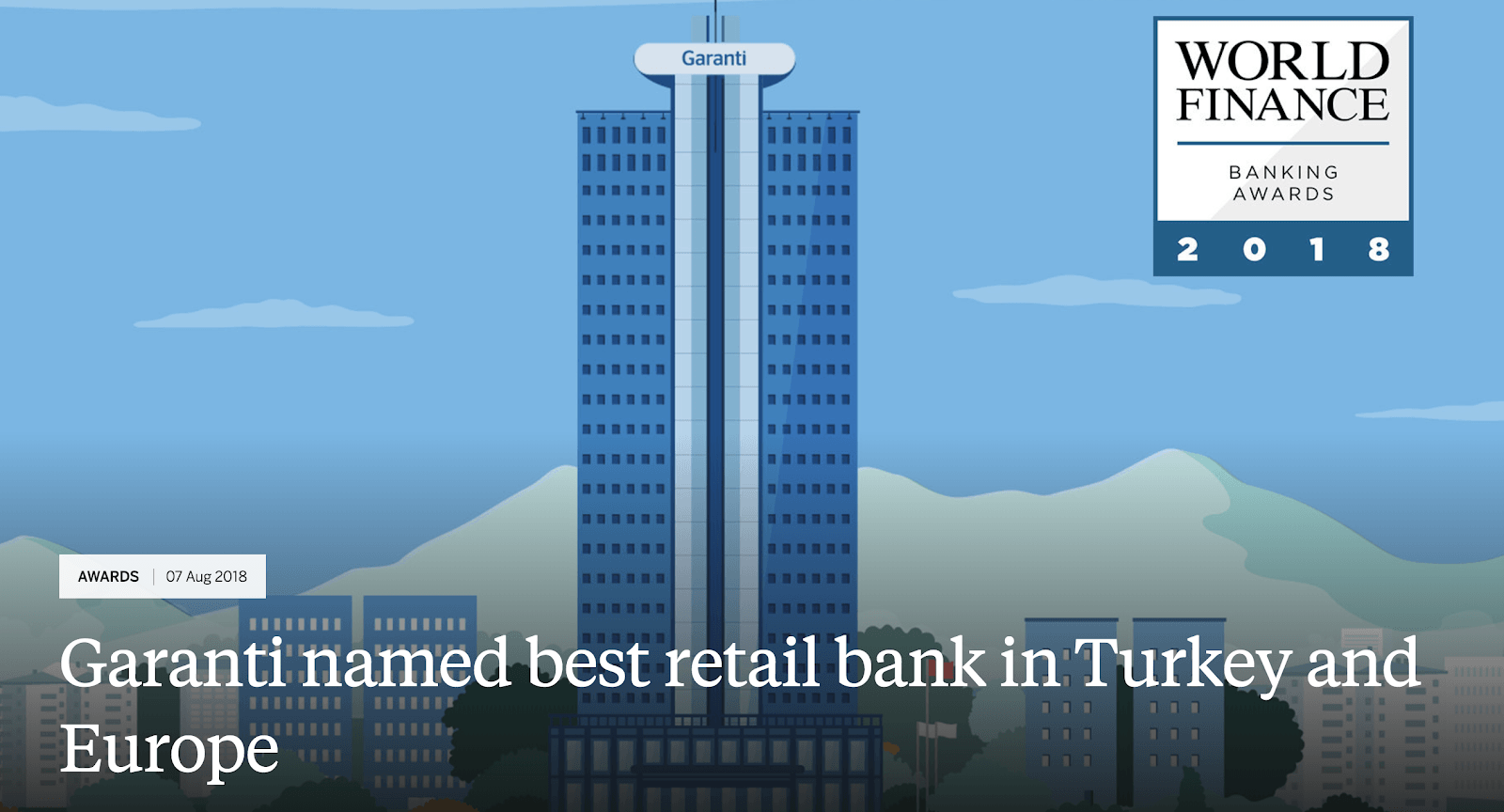 World Finance Magazine and European CEO Magazine pay tribute to the BBVA unit's achievements in customer experience and digital transformation. Garanti has been named as "the Best Retail Bank in Turkey" by World Finance Magazine and as "the Best Retail Bank in Europe" by European CEO Magazine in recognition of the quality of customer experience it delivers, the digital transformation of its branches and innovative projects and solutions such as its instant e-commerce loan. (BBVA.com)
We can see the massive exposure BBVA holds with the 50% stake in Garanti Bank in the below image.

From the Bloomberg terminal:
BBVA has been tweaking its business geographically in recent years, adding more investment into better performing markets while pulling back business in underperforming ones. In 2014, for example, BBVA nearly doubled its stake in Turkiye Garanti Bankasi to nearly 40% after seeing promising strength in the emerging market, and expected the acquisition to boost BBVA Group profit by more than EUR 250 million (roughly $304 million) in 2016.
Below is the chart of Garanti since 2009. At a first glance this is a boring chart seen over several years with a massive move lower recently.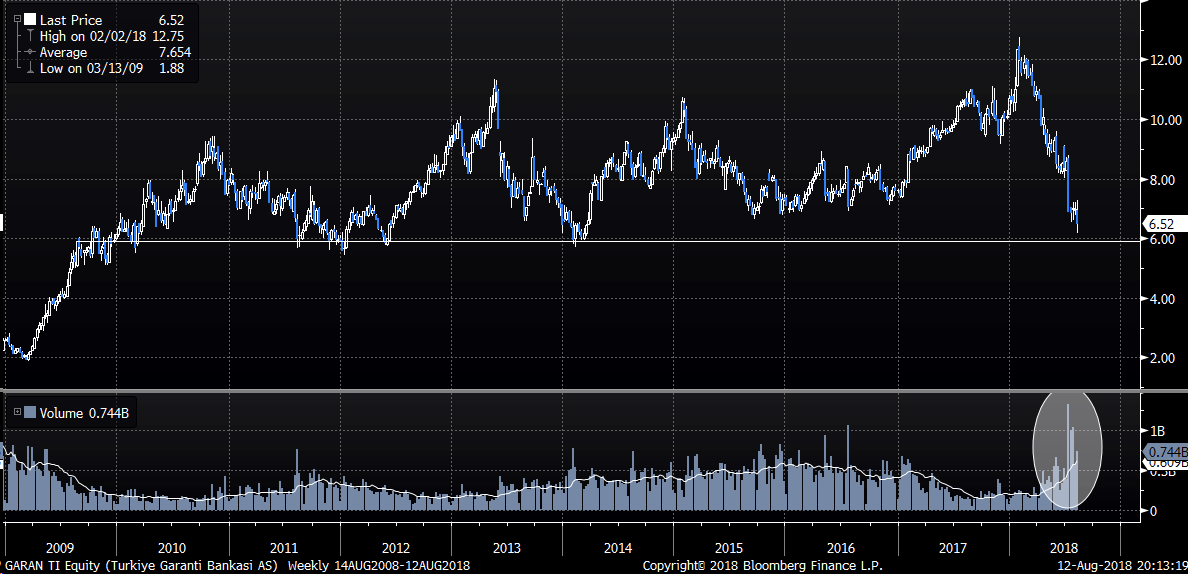 The relevant chart should be seen in Euros and on a logarithmic scale. From the average price in 2014 of 3.5/4 USD the stock price of Garanti has moved substantially lower and trades at around 1 USD. These are levels last seen during the financial crisis of 2008.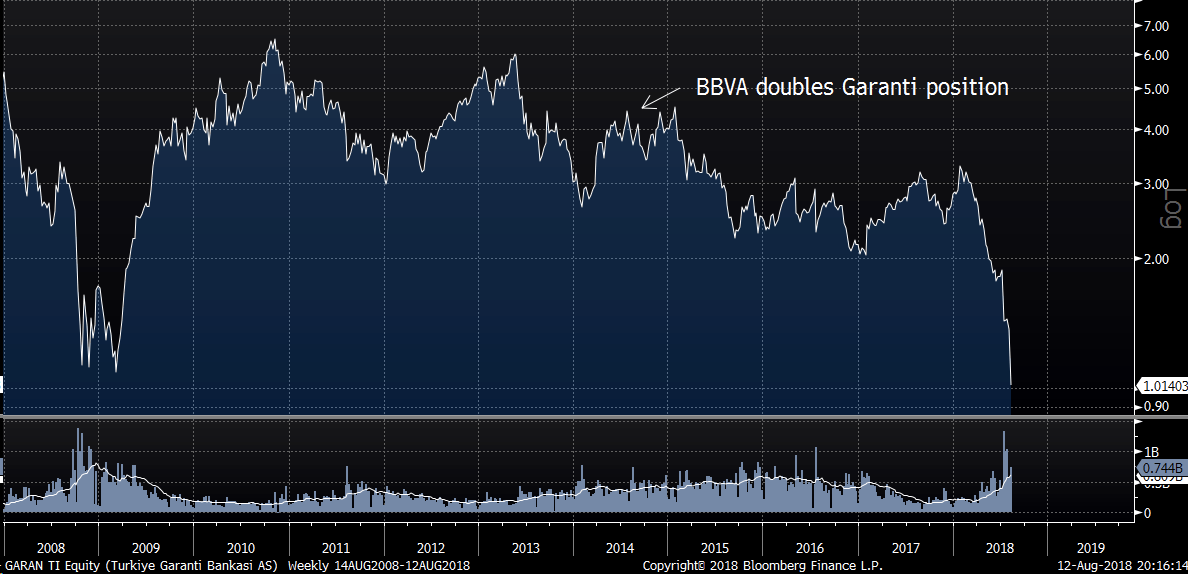 It surely isn't amusing to move from exposure in imploding Spanish housing market to huge exposure in Turkey's imploding economy.
Let's see how this plays out, but first Lira prints are not looking great for the longs.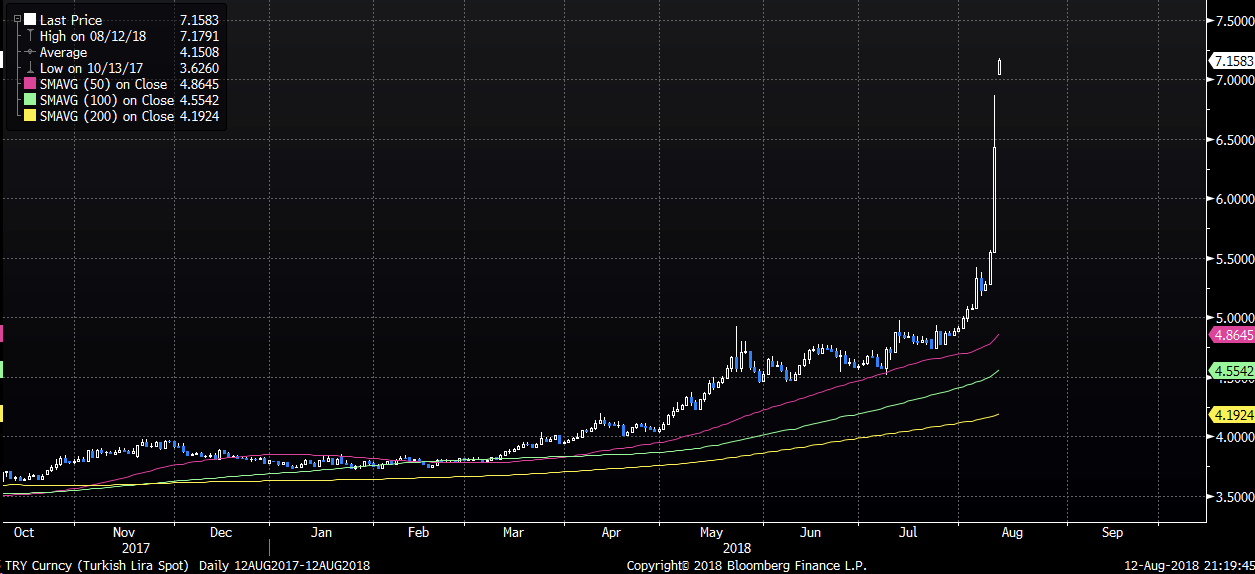 Source: charts by Bloomberg