Naga Markets/Trader is an online cross-broker platform (formerly SwipeStox) and a social trading platform. Launched as a trading brokerage in 2015, Naga Markets is part of the Naga Group, an international Fintech company listed on the Frankfurt Stock Exchange. It is considered an innovator in the financial industry having developed a number of financial trading apps as well as its own NAGA cryptocurrency coin (NGC). The Naga Group is supported by two large institutional investors, the Hauck & Aufhauser bank, one of the oldest in Germany, and the Fosun fund, one of China's most important investment funds.
Naga Markets is authorized and regulated by the Cyprus Securities and Exchange Commission, the supervisory and regulatory authority for investment services firms in Cyprus. CySEC is a member of the European Securities and Markets Authority (ESMA). NAGA Markets holds a cross-border CySEC license, authorizing the provision of investment and ancillary services.
NAGA Markets is a member of the Investor Compensation Fund, the objective of which is to secure any claims of covered clients against members of the Fund and to compensate covered clients for any claims arising from malfunction by a member of the Fund in fulfilling its obligations whether that obligation arises from legislation, the client agreement or from wrongdoing on the part of the member of the Fund.
Cross Broker Platform: Naga Trader bridges brokers. More specifically, the broker one uses and the signal provider one intend to copy. In other words, Naga Trader per se is not a broker. To be able to operate with Naga Trader you will need to open a trading account with one of the recognized partner brokers.
Below are examples of supported brokers;
Naga Markets
OneFinancial
FXCM
IB
BlackBull Markets
ThinkMarkets
BDSwiss
Portex
FPMarkets
GKFX
AxiTrader
Naga Trader is available almost all over the world. Trading is available from over 180 countries. It is though not available for residents of United States, Canada, China, Israel, Turkey Japan, Belgium, North Korea, Iran, Iraq or Cuba.
Below is a good summary of what Naga offers. Naga offers over 750 type of products. They offer super-fast execution with most orders executed under 20ms and importantly offer negative balance protection.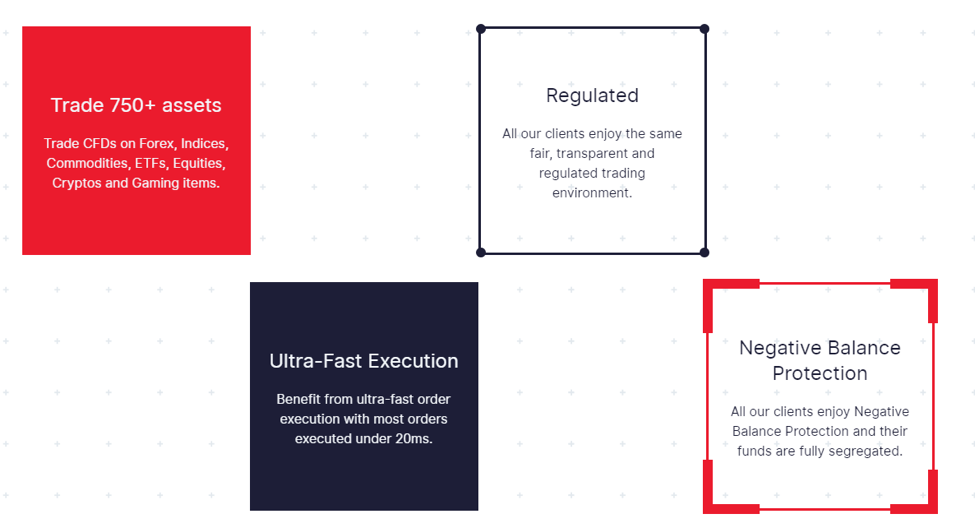 The company has its own proprietary social trading platform that is web based, Naga Trader, and this gives clients access to many different traders who they can choose to follow and, or copy.
Naga Trader offers trading in:
Forex Currencies
Metals and Commodities
Indices
ETS
USA, UK, DE, NL, ES, FR, CHF Stocks
Future Index
Commodity Futures
Cryptocurrencies
In-game virtual objects
Naga Trader offers various accounts suited for all types of experience levels. It offers more account types than most other brokers. Going from Iron trade for the novice to Crystal Trader for the advanced trader.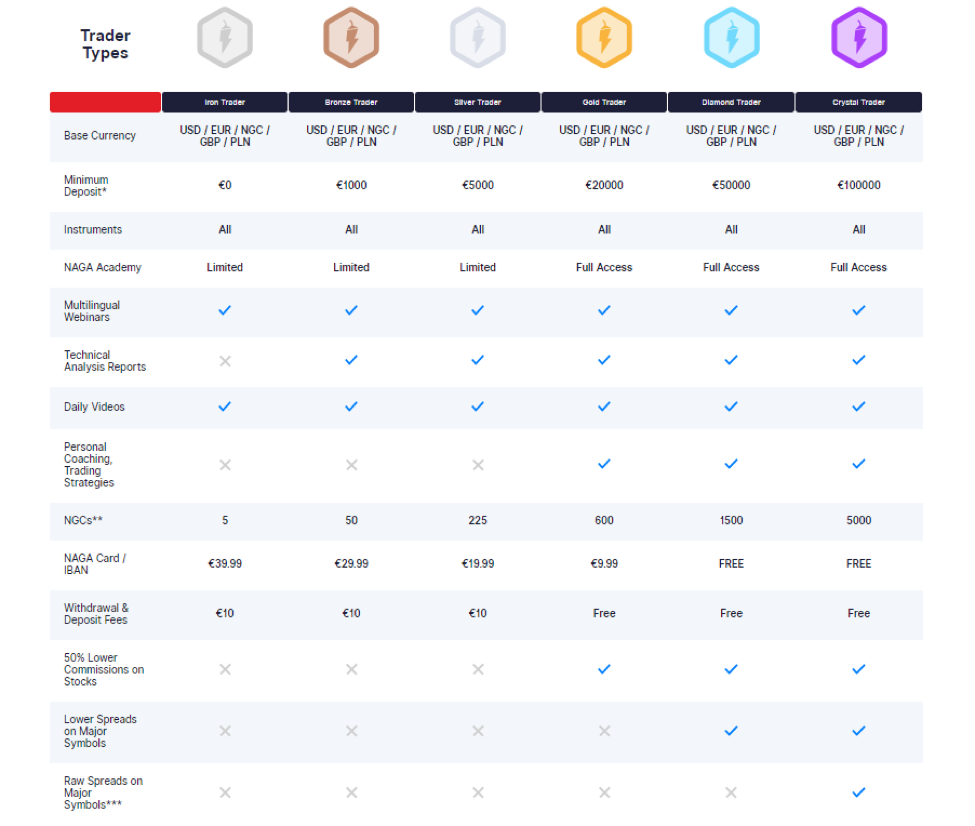 Commission
Naga Markets offers a single commission-free account type with floating spreads and leverage up to 1:200.
The company does not generally charge commission on their trading instruments, although there are a couple of exceptions. Instead, Naga Markets makes money by including their fees within the spread offered on each trade. This is common practice among some other brokers, but certainly not all. The spreads can be said to be comparable to those of other brokers offering similar deals.
Zero commission is payable on trading:
Forex
Futures – Index
Futures – Commodity
Index CFDs – Cash
Commodities
Cryptocurrencies.
Commission of 0.10% is payable on trading Equity CFDs and 0.20% is payable on ETFs.
The commission on ETFs is considered to be on the expensive side when compared to other brokers. Forex trading has average spreads of 1.9 pips for the EUR/USD currency pair, which is fairly high. Most brokers offer spreads within the range of 1.0 – 1.5 pips for this pair.
Bonuses: Naga Markets cannot offer deposit bonuses due to EU regulation. On the other hand, through NAGA Achievements traders get rewarded with FIAT copy commission for every one of their traders that gets copied by other traders in the NAGA social community/platform. Furthermore, traders can also get compensated in NAGA coins in their NAGA Wallet if others copy their trades
Deposit/withdrawal can be made in various forms, such as credit/debit cards such as VISA and MasterCard, Bank Wire Transfer and electronic transfer forms. The options available are some of the most extensive available.
Deposits
Withdrawals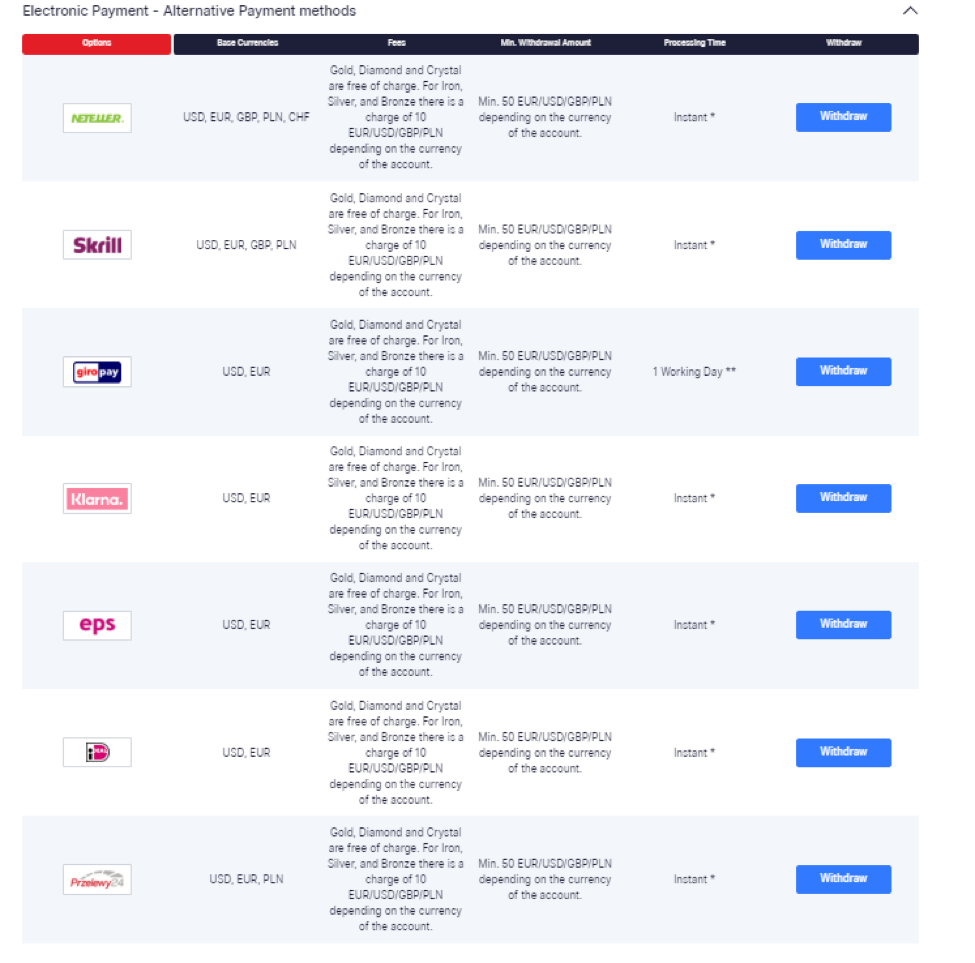 Customer Support: NAGA Markets can be said to provide a truly exceptional experience when it comes to good customer service. Clients are able to choose between telephone, email and live chat with multi-lingual broker representatives 24 hours a day, five days per week. Naga Markets language skills encompass:
Czech
English
German
Greek
Italian
Portuguese
Spanish.
The company is also active on social media channels including Facebook, Instagram and Twitter. In addition to these support methods, Naga Markets offer customers the opportunity to browse the extensive FAQs page for answers to a wide variety of queries. There is no doubt that the customer support service provided by NAGA Markets is one of the best.
Naga provides clients with access to its proprietary web-based trading platform, allowing them to follow, if they wish, a wide number of traders. Using Naga Trader, clients can also copy or auto copy their trades. Traders can also deposit money into their own account, so they can either place trades themselves or assign some of their capital to another trader who they consider to be more successful. The platform allows for a good range of options, and if a client copies a trader's trades, those trades will then be executed automatically for the client who allocated their capital.
Clients of Naga Markets can also access the popular MetaTrader4 (MTD4) platform that allows them to place trades in a wide variety of asset classes.
Naga Markets is something of a leader in online brokers with a strong focus on social trading. Awards are a useful way of judging a company and in terms of reliability, to date NAGA Markets is acknowledged as a safe and reliable online trading brokerage.
For example, The Digital Top 50 Awards recognize the top entrepreneurial talent in Europe. Naga Trader also received awards from Finovate.com, Redherring.com and AtoZmarkets.com.
Naga offers mobile version of their trading platforms with apps for both Android and iOS based mobile phones and tablets.
General
Positive
Excellent social trading platform
Seamless, easy and fast account opening process
Industry leading customer service
Offers extensive asset types to trade
Multitudes of account types for all types of traders
Available in most markets in the world
Negative
High minimum deposits
Fees and Commissions are on the higher side of the market
Limited base currency accounts
Not available in United States, Canada and China
Products
Forex
Commodities and Metals
Indices
ETS
USA, UK, DE, NL, ES, FR, CHF Stocks
Future Index
Commodity Futures
Cryptocurrencies
In-game virtual objects
Fee Structure
Positive
No commission fees except for stocks
Offers various fee structures for different account types.
Negative
Even though no commissions, the spreads charged are at the higher end of the market
The Account and Regulation
Positive
CySEC for EU and other clients clients
Offers several different account types for all various form of trader
Various options to fund accounts
Capital is held in segregated accounts
Investor Compensation Fund
Strong Financial Backing With Listed Company Behind
Automatically compensated if anyone copies trades
Negative
No option for "Islamic account"
Limited base currency options
No US, Canadian, Chinese or Israeli clients allowed
Trading Platforms
Web Trading Platform Naga Trader (Social) and Metatrader (MT4)
Positive
Naga Trader: simple and easy to use
Naga Trader: offers ranking tools so traders can analyze other traders
Naga Trader: Auto Copy function of other traders is excellent
Naga Trader: Offers AI based Robo Advisor and Portfolio Selection
MT4: Is simple and straightforward industry standard platform
MT4: It is very intuitively structured platform
Negative
Naga Trader is a rather basic platform
Does not offer more advanced charting or analyzing tools
Does not offer Metatrader 5 (MT5) as of yet
MT4: Lacks more advanced charting options such adjusting
MT4: Cannot compare different pairs with the charts
Research/Education
Naga offers a multitude of various forms of educational and support materials. All is based out of Naga's Naga Academy. Here traders get access to courses, webinars, eBooks, and courses in all types of assets. Once clients have registered for a webinar, they get a free demo account, so they can practice trading. This can be upgraded to an approved live account when the client is ready. Naga Markets reminds investors of the risks involved in financial trading and advises them to always be aware that they can incur losses as well as make gains.
Naga Markets makes these interactive webinars globally available and encourages traders to consider education as their best investment. NAGA Academy, states that it is committed to providing the applied knowledge, skills and tools needed to help clients trade and invest with confidence. The company believes its education offer is unique and of high quality.
Furthermore, the more advanced the account the more material will be available for the trader. In addition, in the more advanced account types, the trader gets access to technical analysis, personal coaching and trading strategies. Below is example of some of the educational material Naga offers.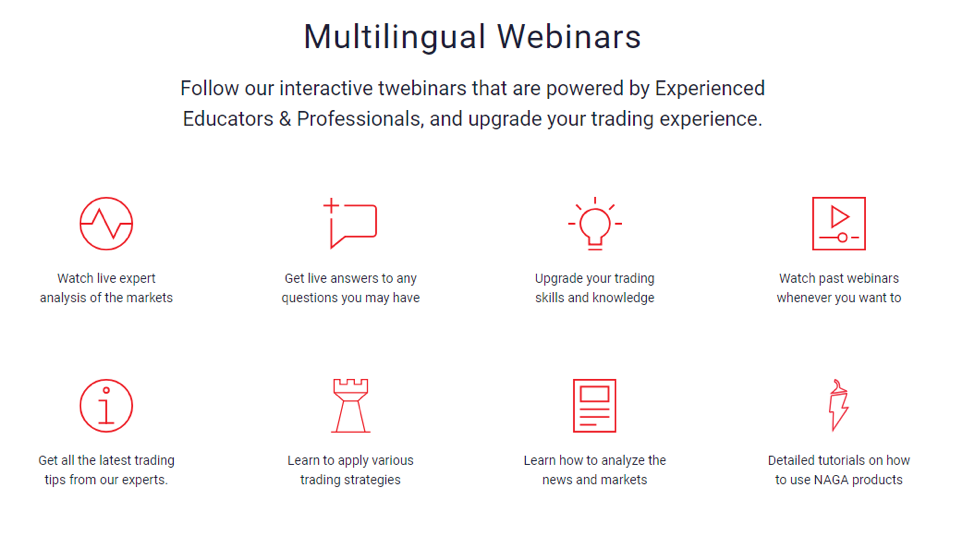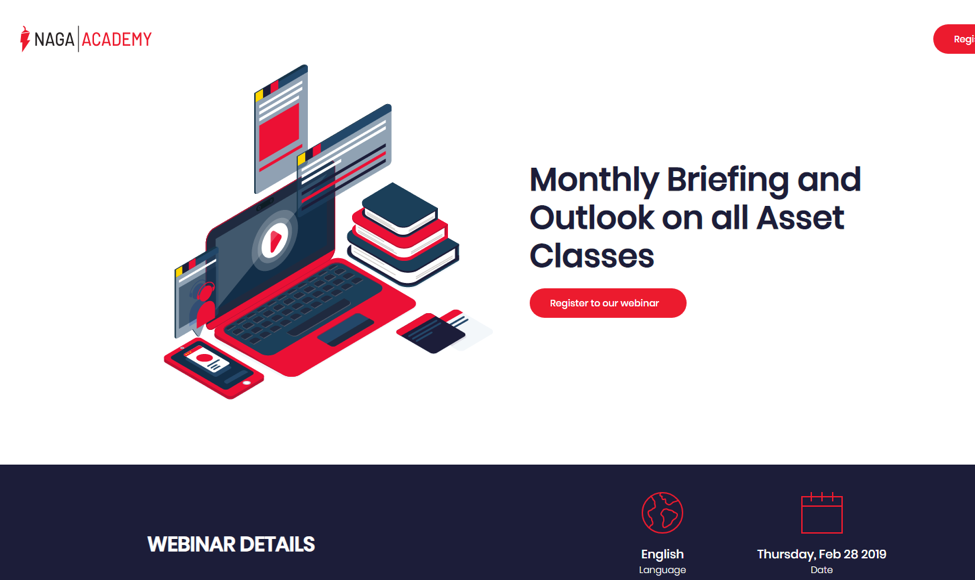 Finally, the NAGA Support function within the platform is one of the most extensive, easily available on the market.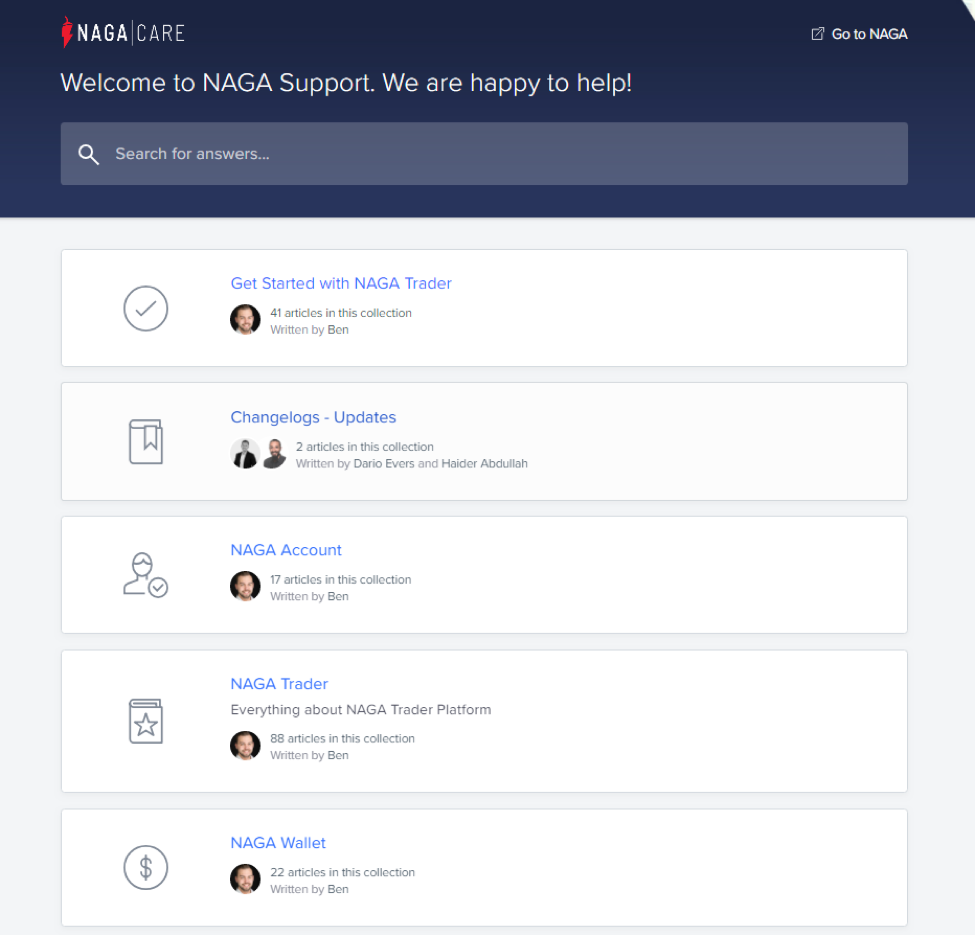 The Platform
Web Trading Platform
Naga Trader
Naga's proprietary Naga Trader is the main platform. As mentioned earlier it allows traders to follow, if they wish, a wide number of traders. Using Naga Trader, clients can also copy or auto copy their trades. The platform allows for a good range of options, and if a client copies a trader's trades, those trades will then be executed automatically for the client who allocated their capital.
The platform has a leader board with a ranking of the most successful traders, allowing clients to examine their portfolios and trading history as well as a number of trading statistics. All traders will get access to a social news feed and they can use a number of different order types for placing their own trades. A sophisticated charting package is provided by Trading View another feature of Naga Trader.
Traders can use the Naga Protector, a stop/loss-take profit tool and this can be applied to every trade.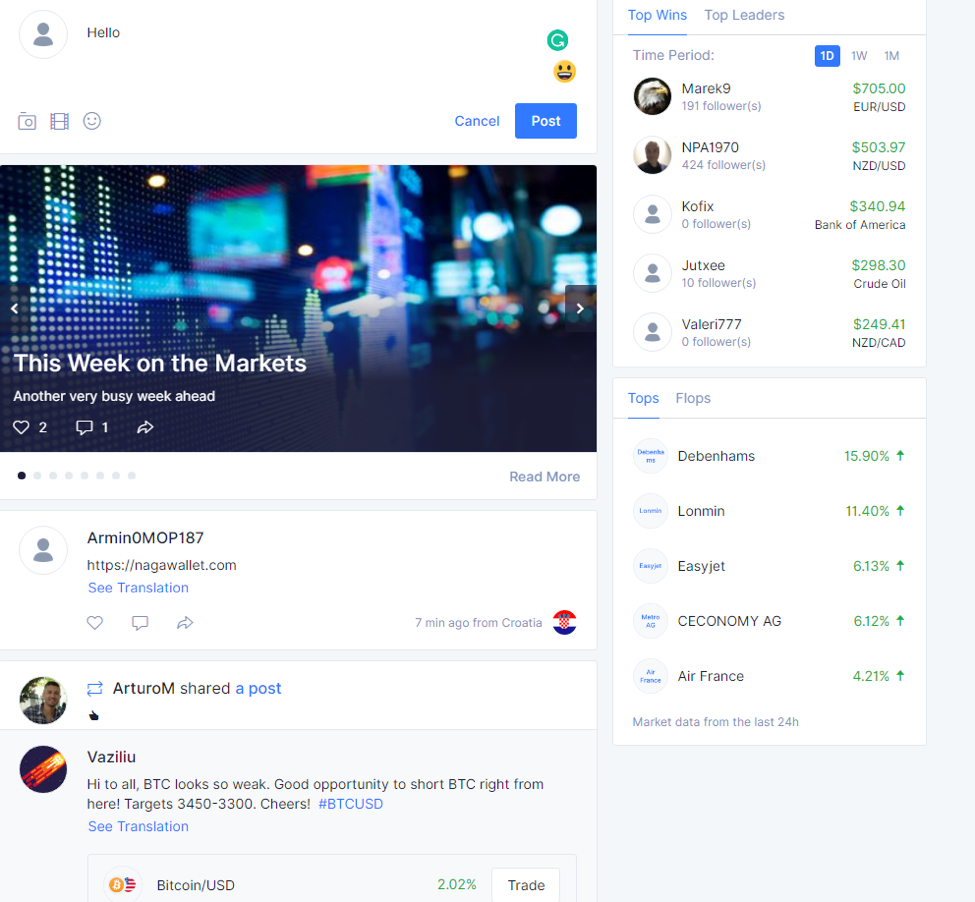 The platform itself is very intuitive. The layout is just like any other social platform so most traders will find it easy to navigate. Charting functions are easily understandable and provide good analytical options. Order ticket window and process of entering trades are also user friendly.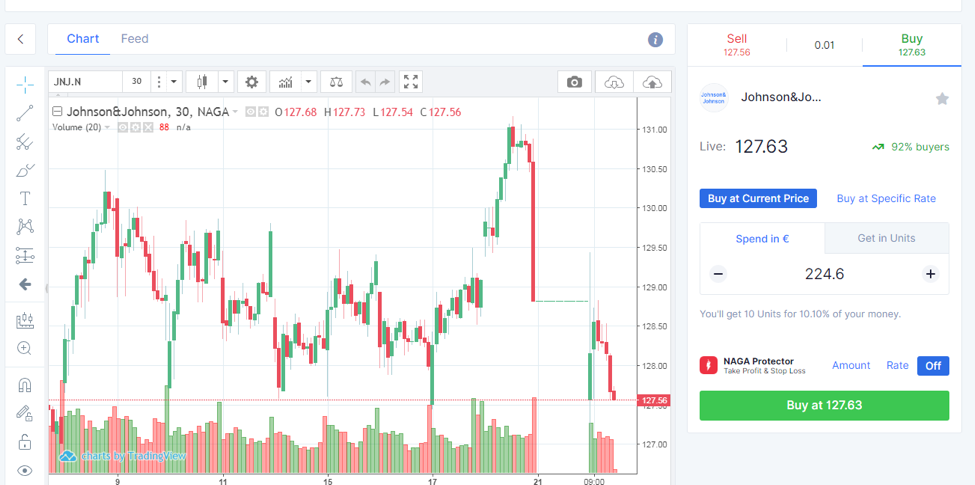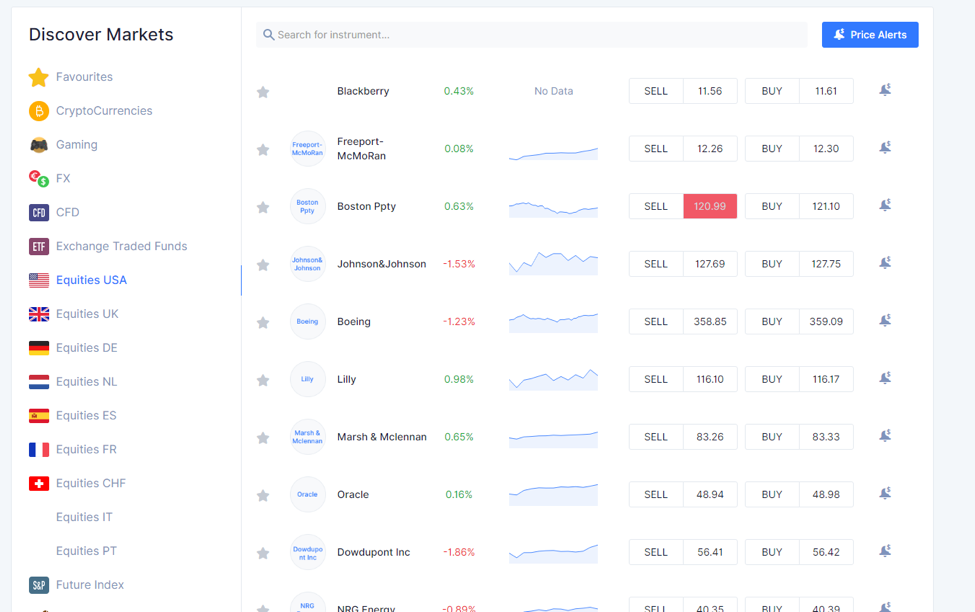 One can easily find, analyze, replicate, copy, and auto-copy other traders on the platform as can be seen below. All profiles are publicly available. Data-points such as past performances can be found. You can also check different types of statistics for all users. Data included is P&L, ROI, Risk/Return, winning percentage and drawdown data. This data gives a good foundation as a trader to assess other traders' performance and suitability to copy.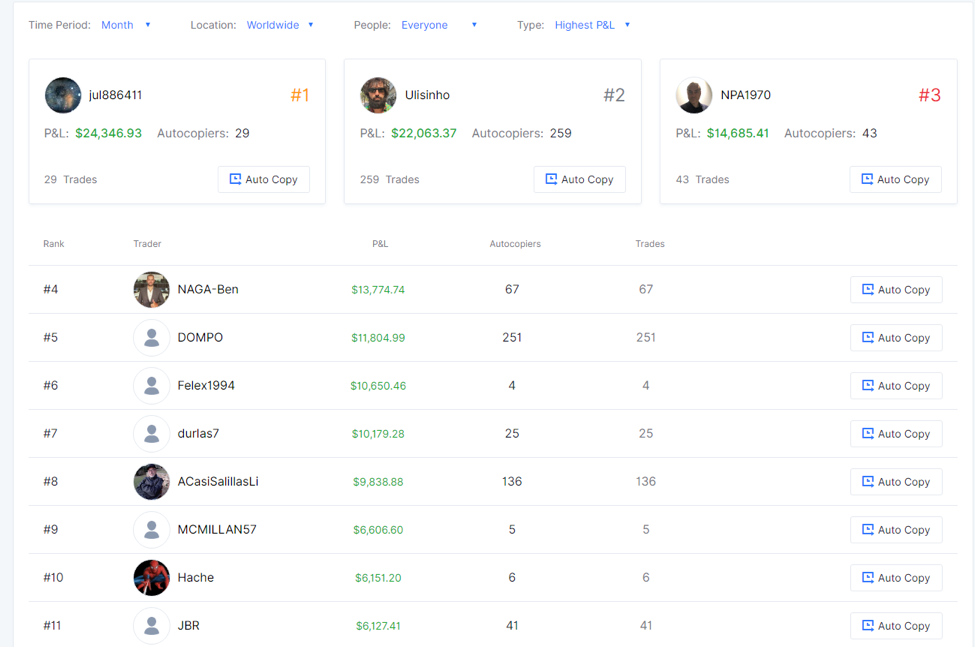 Naga Trader also offers different types of portfolios that you can choose. They are categorized from short-term to long-term, with different risk/reward parameters from Conservative to Growth.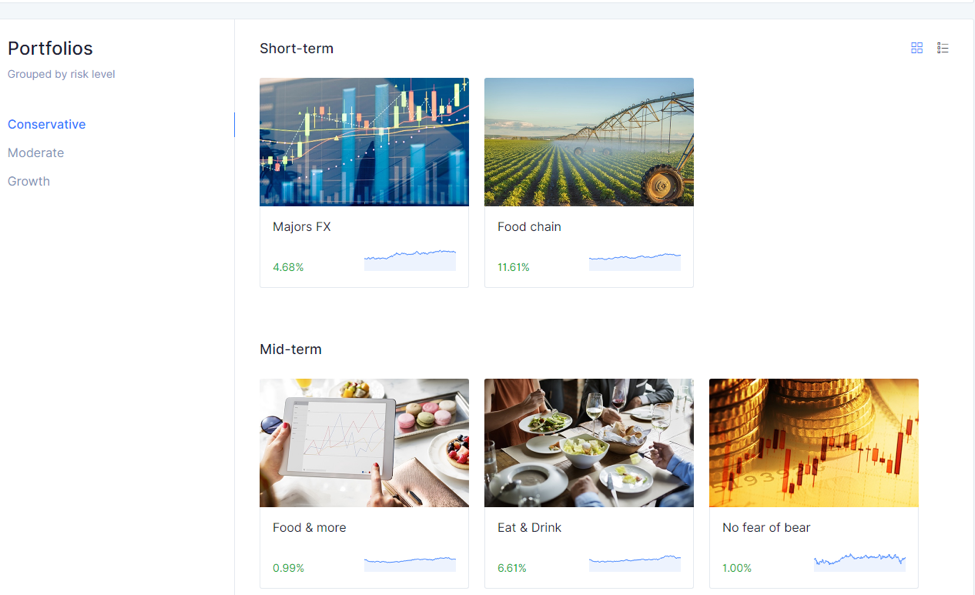 Robo/AI Trading
Clients of Naga Markets can set up their own robo-advisor called CYBO. It is powered by Artificial Intelligence and is unique in that it can learn to trade as well as adapting so that its actions are based on a trader's unique characteristics and appetite for risk. Once CYBO has been set up it will do the trading automatically, again based on the trader's own profile and goals, and removes the emotional factors that are part of live trading (and the possibility of mistakes leading to large losses) and manages all investments on behalf of the trader.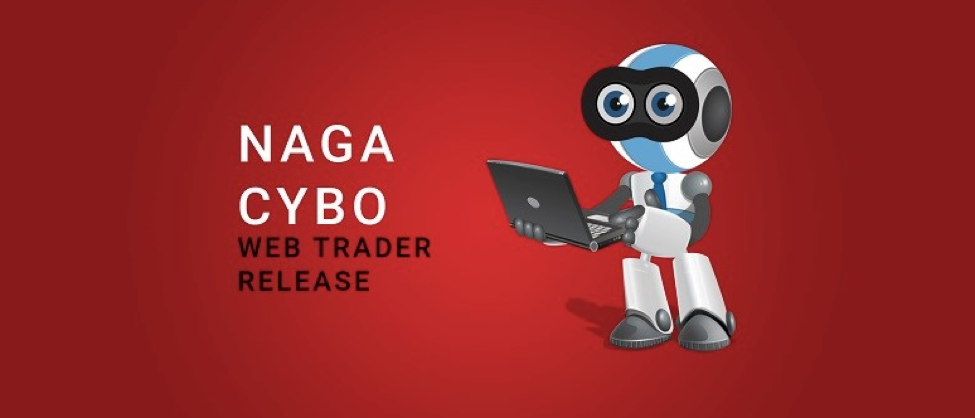 Metatrader 4
The tarder can also use MT4 with Naga Trader. We have previously covered MT4 and its usage. The platform is simple and works well for the user. It is the industry standard used platform so most traders know it well. Subsequently, for traders that used other brokers with Metatrader, most functions are recognizable.
Basic layout functionality is simple and easy to use. Initially, the trader has the "Market watch" in the top left corner. Subsequently you can use the "Navigator" bar, which allows various forms of analysis/technical indicators to be studied. To the right you have the charts section.
Placing order functions are straight to the point and fairly simple to use. Finally, the bottom of the page shows the "Terminal" Bar, which displays previous trades, outstanding balance, exposure, news and expert features.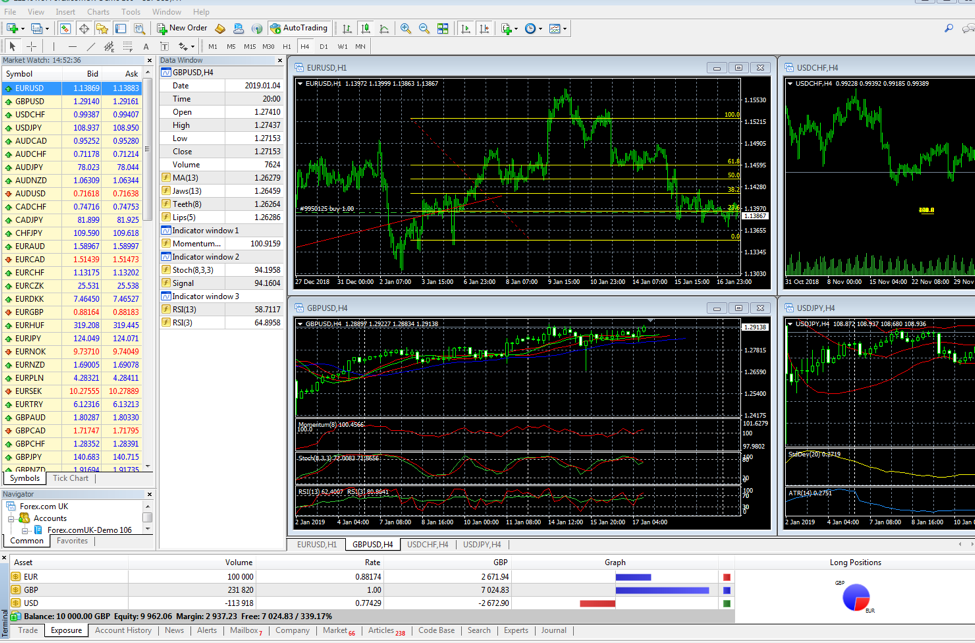 The charting functionality of Naga Trader MT4 is straight forward. This works well for the beginner trader that does not want to have too many signals that affect the trading. For an advanced trader, these features might be lacking.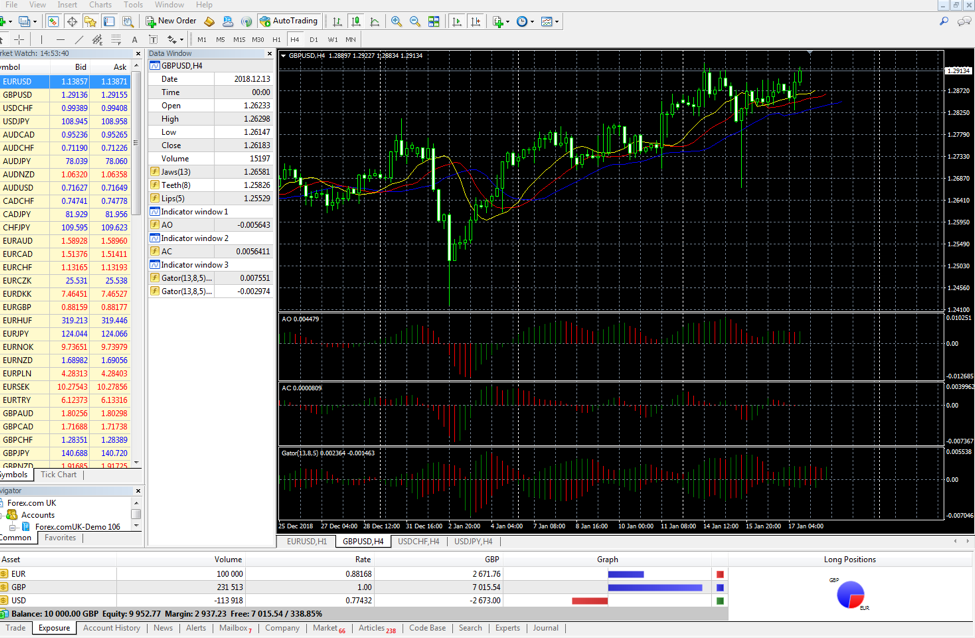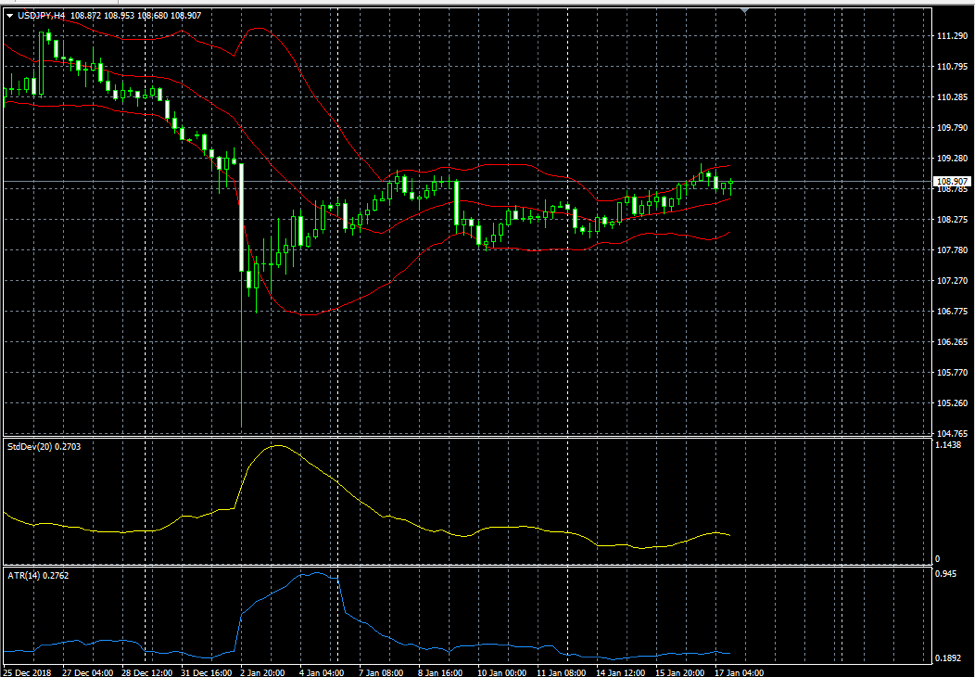 Placing an order on Naga's platforms is simple, as can be seen below. Putting buy/sell orders both on market and stop-loss orders is done with a click.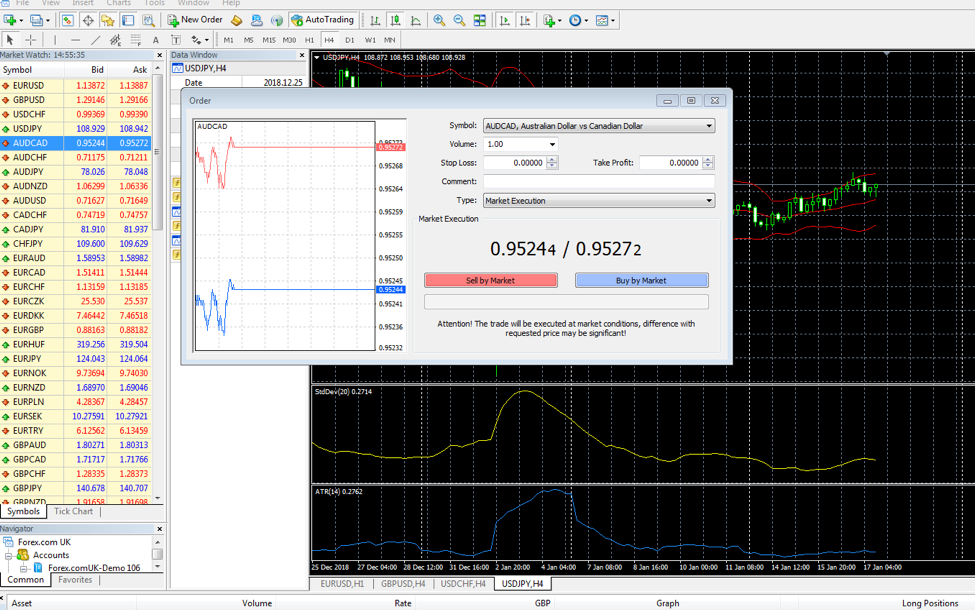 Charting analysis can be somewhat simplistic, but these functions work well for the less advanced investor that wants to focus on a few pairs and most important indicators. More advanced traders might prefer more bells and whistles on the charting analysis tool.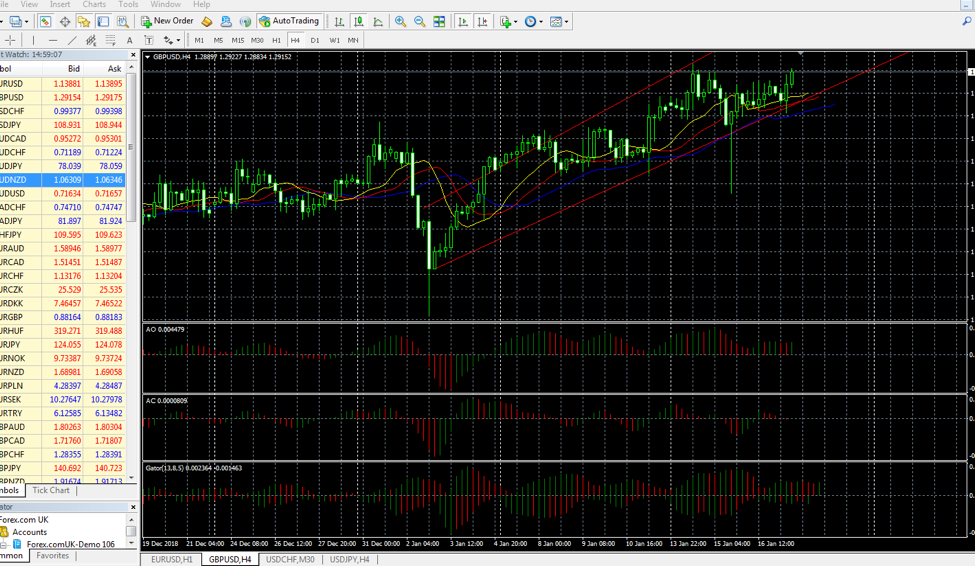 Mobile Trading Platform
Naga Markets' trading platform is, as previously stated, web-based but the firm also features a mobile trading app, Naga Trader (SwipeStox). Clients can download SwipeStox free from Google Play and Apple's App Store, so it will be operable on Android and iOS devices. The app is basically the same as the proprietary Naga Trader because all the same tradable instruments are supported as are the social trading features, all optimized for using on mobile devices.
The news and charting tools work very well within the app.
Finally, almost all optionality that is available on the web based trader are available on the mobile app.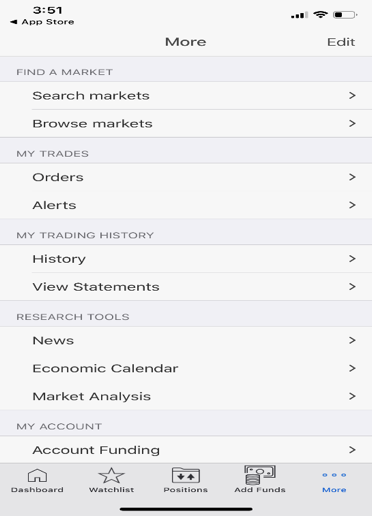 Conclusion
Naga Markets is the leader in providing a platform for social trading. Their web based and mobile platforms work well for traders with different experience levels. It is backed by two large financial institutions.
Naga's social trading platform is excellent and usability is high. The mobile app provides all the main functions as the web based platform does.
Awards are a useful way of judging a company and in terms of reliability. To date NAGA Markets is acknowledged as a safe and reliable online trading brokerage. Since its establishment in 2015, the company's custom platform NAGA Trader has received several notable awards for its innovation in social trading.
Commissions
Please visit their website for further details.